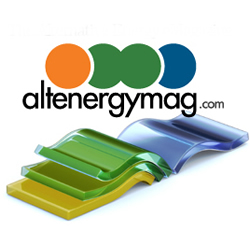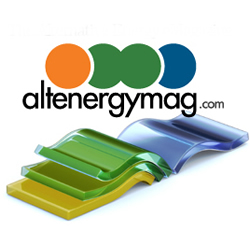 In a new partnership, EagleView's highly accurate real estate measurements are being used to shorten the schedules for installing solar systems in residential areas
BELLEVUE, Wash., March 3, 2021 – Zenernet, a leader in residential solar systems, and EagleView, a leading technology provider of aerial imagery and data analytics, today announced a partnership to improve the measurement and design process for homeowners. As part of the new partnership, EagleView, the leading provider of US-supplied roof structure measurements, will provide Zenernet with high-precision measurements of remote objects, eliminating the need for on-site visits and ensuring accurate estimates, sets of plans and designs.

EagleView's high resolution aerial images, including patented angled images taken at a 45-degree angle to provide a three-dimensional view of the property, are accurate to a fraction of an inch. This unparalleled level of accuracy enables solar installers to streamline their workflows without making changes to the original proposals and project plans.
"EagleView has the most accurate aerial imagery and real estate measurements available today and we are extremely excited to be working with them to enable on-site visits that speed the installation schedule and quality throughout Process, "he said to JP Gerken, CEO & Founder, Zenernet. "EagleView's remote real estate measurements are far more consistent and accurate than handheld and any other solution on the market. Using real estate reports to enable remote workflow is the future standard in residential solar installation, and EagleView is the superior one Option help us differentiate our business. "
Zenernet will use EagleView reports in the form of CAD files to create sheet sets and design residential PV systems. This process, which is completely remote until the system is installed, reduces the number of steps required and optimizes both the speed and the overall result of the design.
"We are focused on delivering the best solar customer experience, and accuracy and efficiency are critical to that endeavor," said Gerken. "EagleView has become an integral part of our toolkit and our homeowners have enjoyed the benefits of increased speed and quality."
"We are very excited about this partnership with Zenernet and the ability to deliver our world-class real estate measurements within your workflow," said Piers Dormeyer, President, Construction & Utilities, EagleView. "These are no longer the days of postponing installation schedules with on-site visits, hand measurements, and change estimates based on inaccurate information. This partnership brings homeowners the best innovation on the market in an accelerated workflow that brings the money in Installer's and installer's pocket puts panels on the roof faster. "
About EagleView

EagleView is a leader in aerial imagery, machine learning-derived data analytics, and software, helping clients in a variety of industries leverage real estate information for smarter planning, buildings, and living. With more than 200 patents, EagleView pioneered the measurement of air properties and has the largest multimodal image database in history, covering 98 percent of the US population. With an annual range of more than 9.5 million miles, EagleView is the most comprehensive and up-to-date, so municipal and business customers can use the most accurate data to make timely, informed decisions. For more information, call (866) 659-8439, visit www.eagleview.com, and follow @EagleViewTech.