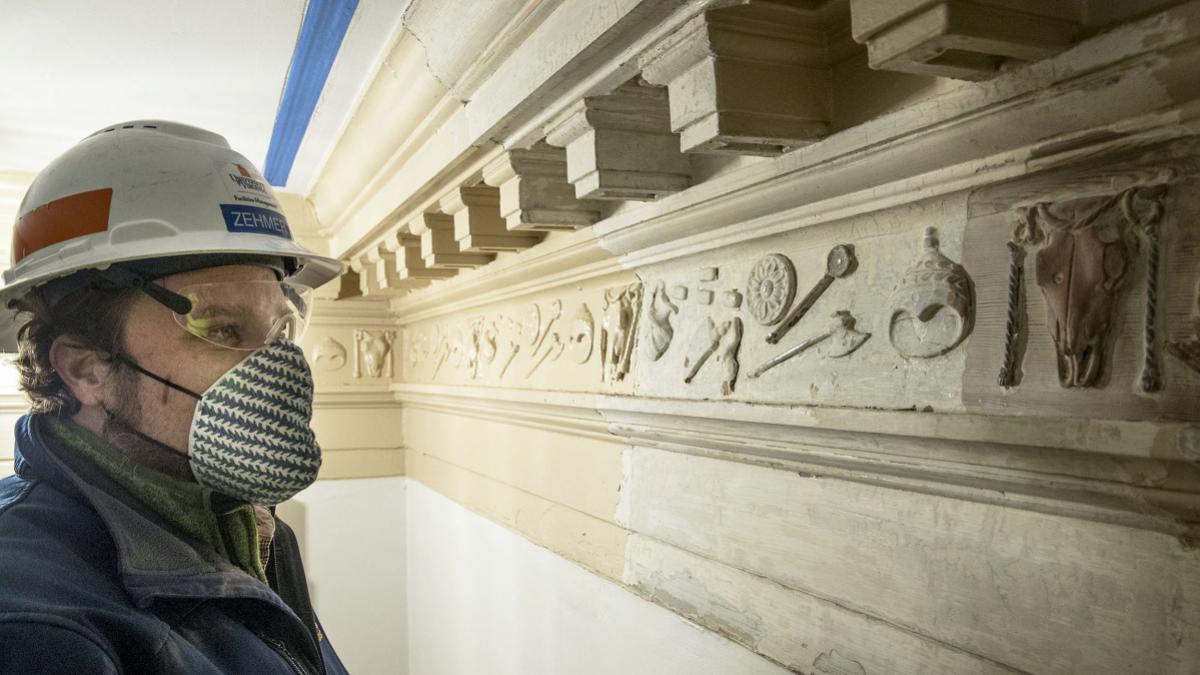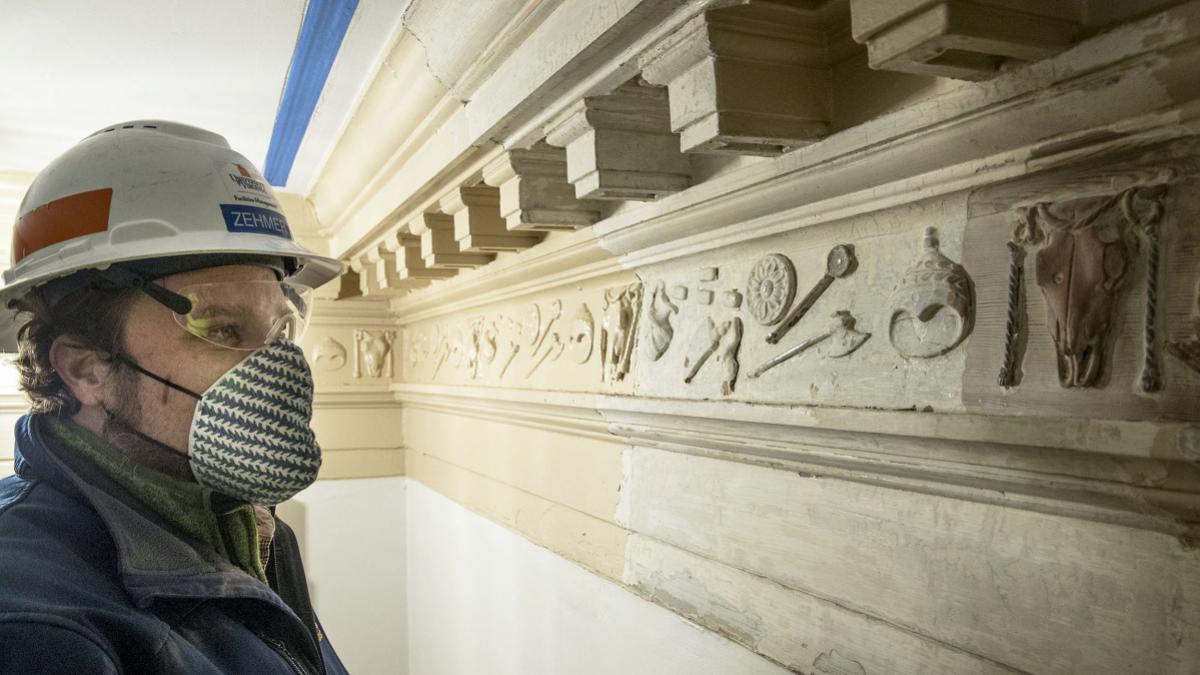 "The current arrangement was introduced in 1986 after the building was renovated," Hogg said. "It was designed specifically to return teaching to a pavilion on the Lawn, rather than turn it into another single-family residence. The two apartments are assigned to a wider range of faculty than the pavilions, which adds to the variety of residents. I understand that it is popular with both the students and with the faculty who teach in the building, in large part because of the building's historic character and associations. It's a pretty special place for classes."
In the upstairs apartment, workers with John Canning's preservation company from Cheshire, Connecticut, carefully stripped the paint from a portion of an entablature that runs around the room just under the ceiling. Jefferson designed it with a repeated series of raised Roman symbols of sacrifice, such as an ox skull, various tools and implements made from a terra cotta and lead composition by William Coffee of New York City. While the original symbols have been painted over many times over the years, Zehmer said Canning determined that the original wall was painted and then the symbols were added.
"It's hard to know why Jefferson used this design beyond his desire to have a variety of orders and ornament used on the Lawn, but it's clearly one that he liked since he also used it in the parlor at Monticello," Hogg said. "It's from what was then known as the Temple of Jupiter Thunder, now the Temple of Vespasian and Titus, in the Forum in Rome. The various objects depicted – among them ox skulls, knives, urns and bowls – are symbols of sacrifice."
Canning's workers also will "grain" the front door, a painting process that takes a plain pine-wood door and makes it appear to be a more exotic wood. The pavilion doors were originally grained, and the University has been restoring these designs.