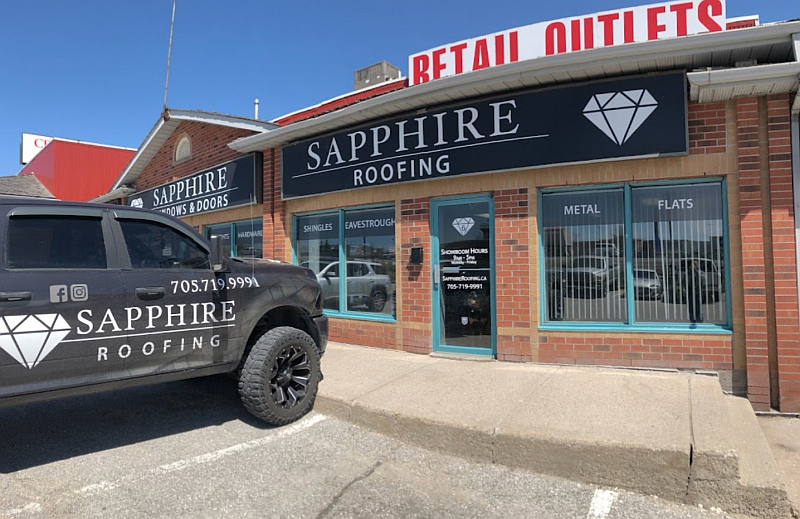 When we notice issues like a leak or some missing shingles on our roof, the first thing that comes to mind is that it's an easy task, and we can handle the repair ourselves. Most people either try to manage the repairs themselves or hire some random agency. However, more often than not, this ends badly for people looking to make the roof repair a DIY project and results in more headaches and expenses than it should be.
Choosing a professional Roofing services
Not all roofers out there can be entrusted with your precious home's roofing installation, replacement, or repairs. It requires skills and experience that one can not acquire in an instant. A professional with years of experience like Sapphire Roofing(a ThreeBestRated® roofing contractor) can help you with your roofing needs.
Why Hire a Roofing Service Specialist?
Whether you're installing new shingles or planning to replace dilapidated roof membranes, hiring an experienced roofing service will always benefit you. Sharing the advantages of hiring a roofing specialist, Sapphire Roofing says, "A professional roofer shall provide:
Exceptional craftsmanship
Safety & security
Adherence to Local Building Code
Advice on the Best Materials
Budget-friendly roofing materials and bits of advice
On-time completion
Craftsmanship warranty
No Sub-contracting
Your roof is one of the most vital parts of your house aesthetically and structurally. It protects the rest of the structure along with your family and possessions. Therefore, you should make repairs related to such an integral element of the house with caution and let a professional handle this sort of work. You may also miss out on distinct signs of damage that a roof repair or replacement expert would never miss.
Conclusion
To sum up, whether you are looking to add an appeal to your house with premium-grade roofs? Or, want a long-lasting roof? No matter the reason, hiring specialists like Sapphire roofing, who provide unmatched roofing services, is in your best interest.
About Sapphire Roofing – Barrie
Sapphire Roofing is a 2022 ThreeBestRated® award-winning Roofing contractor from Barrie, Ontario. They are a full-service roofing and exterior contractor specializing in shingle roofing, metal roofing, eavestrough, ACM paneling, and more.
At Sapphire Roofing, they ensure that customers receive superior service, high-quality products, and professional installation that exceeds their expectations. They furnish exceptional services to the communities across Ontario.
On the Award
On winning the 2022 ThreeBestRated® award for one of the best Roofing Contractors in Barrie, Ontario, Sapphire Roofing says, "We feel humbled. This award is a testament to our commitment to constantly providing the best-in-class services to the people of Central Ontario.
Let Sapphire Roofing take your home to the next level – Sapphire Roofing does more than just put a roof over your head. They're committed to providing quality roofing that protects your home from the elements and harmonizes its overall design. Trust Sapphire Roofing to put the crowning touch on your home.
Let your trusted Barrie roofing company, Sapphire Roofing help you with your next roofing project!
To know more about Sapphire Roofing and its services or request a quote, visit https://www.sapphireroofing.ca/cities/barrie.
About ThreeBestRated
Three Best Rated® was created in 2014 with the simple goal of finding the top 3 local businesses, professionals, restaurants, health care providers, and everything in-between, in any city. Every business is meticulously handpicked by our employees. We check business's reputation, history, complaints, ratings, proximity, satisfaction, trust, cost, general excellence, reviews, and more, using our 50-Point Inspection. We only display businesses that are verified by our employees. Other places will call this "hard work" and "unnecessary". We call it "due diligence" and "the right thing to do". Our website is updated on a regular basis for quality and the latest business information.
Three Best Rated has the honor of helping 4 million customers every month find the best businesses in any city – without any effort!