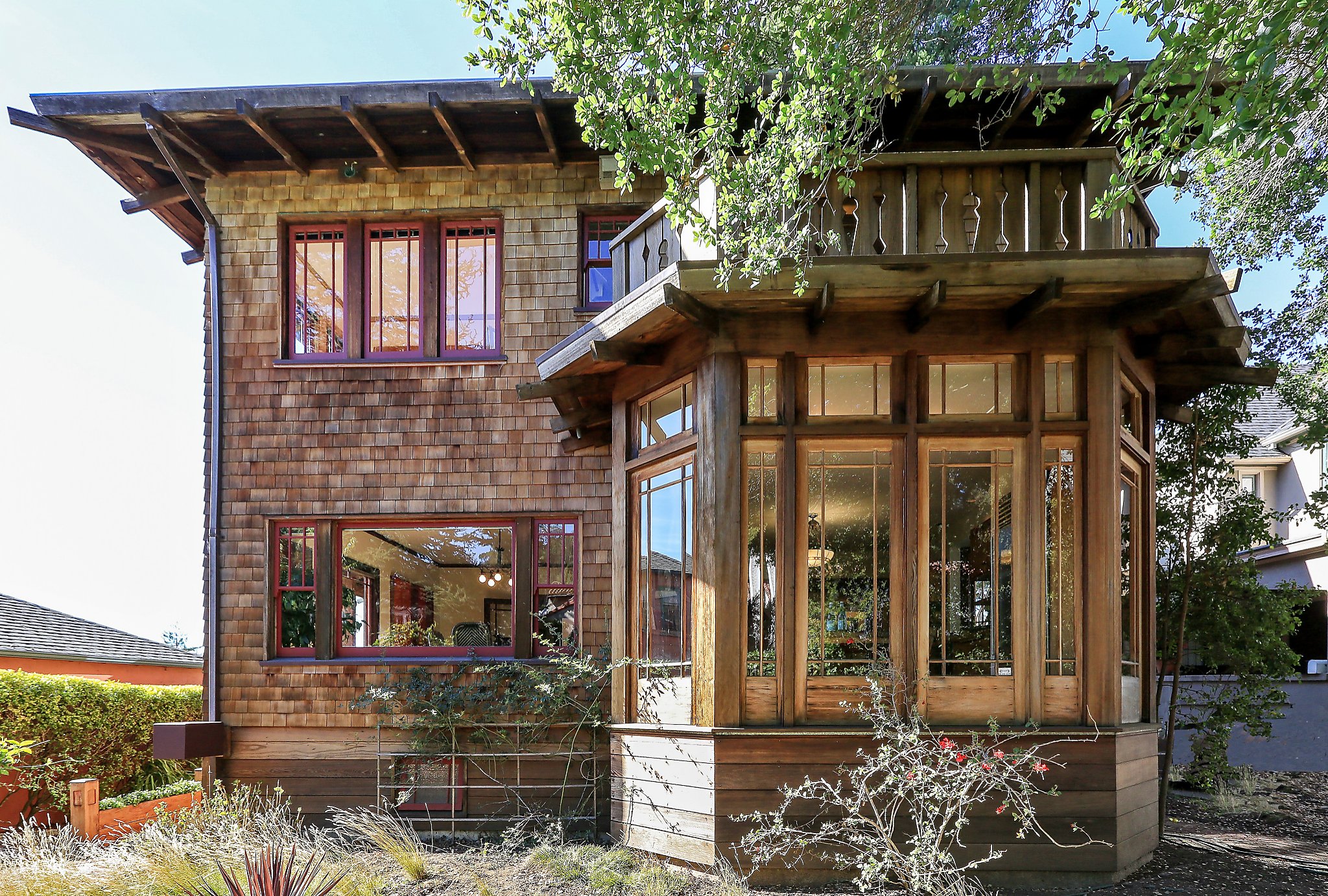 Twice a week, The Chronicle has a house on the market that caught our eye because of its architecture, history or character. More photos: www.sfgate.com/columns/walkthrough
Address: 1516 Le Roy Ave., Berkeley.
Asking price: $ 1.695 million.
Description: The landmark views and serene surroundings accentuate this flaky, five-bedroom, three-level Craftsman home. Updates to the three bathrooms and a powder room provide pampering rooms with modern amenities. Woodwork abounds in the form of floors, paneling, moldings, and fixtures, while Georgian windows and picture windows frame the sights of the bay, bridges, and San Francisco. A free-standing tool shed, a dog run and a garden are located in the spacious back yard. The house opens to a large foyer, which is flanked by public spaces with wide entrances. Behind the entrance is a covered terrace with windows and a built-in plant box. Tile counters, masonry, professional equipment and a stained glass chandelier equip an eat-in kitchen with elegant hardwood surfaces. The house is open on Sundays from 2 p.m. to 4 p.m.
Do not miss: The breakfast nook with a semicircular row of tall windows and windows with hardwood frames.
Built: 1919
Square feet: 3.712
For more informations: Bebe McRae, Grubb Co., (510) 652-2133, ext. 415, bmcrae@grubbco.com.
The walk-through is produced by Sentinel Media Services for The San Francisco Chronicle. Send your contributions to realestate@sfchronicle.com.