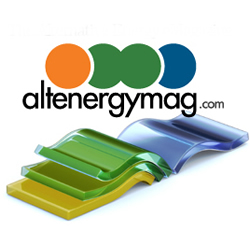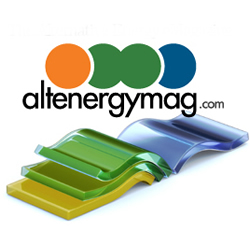 Growatt is expanding its integrated PV range to include inverters, batteries, ATS, smart meters and an emergency shutdown system
Tigo Energy, Inc., the global leader in Flex Module Level Power Electronics (MLPE) for the solar industry, today announced that Growatt, a leading on-grid supplier of single-phase inverters for PV and energy storage systems, has joined the Tigo Enhanced program to make this easier, reliable emergency shutdown solutions for PV installers.

Growatt's newest line of single-phase hybrid inverters – the XH series – will integrate RSS (Tigo Rapid Shutdown System) transmitters and enable plug-and-play installation with Tigo's industry-leading Rapid Shutdown devices.
The rapid shutdown at module level, which is made possible by the rapid shutdown devices from Tigo, is required according to the current NEC standards (National Electrical Code). When customers see the Tigo Enhanced logo on Growatt inverters and technical data sheets, they can be assured that the inverters will reliably perform the required safety functions with Tigo quick shutdown devices and meet the required electrical codes and standards.
"We are excited to partner with Tigo to provide customers with a truly integrated emergency shutdown solution," said Felix Fang, CEO of Growatt USA, Inc. "Our customers want solutions that work together seamlessly, and that's what we offer with our new XH solution Inverter and battery. "
The output of the XH series from Growatt ranges from 3.0 kW to 11.4 kW and is battery-ready when purchased or can be easily retrofitted if customers want to add energy storage in the future. Each inverter displays a Tigo Enhanced logo, which enables customers to quickly identify models that are out of the box with Tigo TS4-AF and TS4-A-2F products. The inverters also have integrated 4G / Wifi or Wifi / LAN and are seamlessly integrated into the Growatt monitoring and mobile app.
"Growatt is a leader in residential inverters. We're excited to work together to provide an integrated, future-proof solution for customers," said JD Dillon, Tigo Chief Marketing Officer.
The XH product line is added to a long list of Growatt inverters ranging from 3 kW single phase to 40 kW three phase that have been UL PVRSS (PV Rapid Shutdown System) certified and certified with Tigo Rapid Shutdown devices.
UL PVRSS certification is the only guaranteed way to meet the safety requirements for PV Rapid Shutdown in the US National Electrical Code, whereby both the inverter and the Rapid Shutdown device must be tested as a "system". Rooftop PV systems in the vast majority of the US now require fast shutdown devices. Similar requirements are accepted and discussed worldwide.
Tigo's TS4-AF and TS4-A-2F are the most reliable and widely used dedicated rapid shutdown devices on the market. Millions are installed and in operation worldwide.
Tigo and Growatt solutions are available through major distributors. For more information, please contact: sales@tigoenergy.com
About Growatt
Growatt is a new energy company dedicated to the research, development and manufacture of PV inverters, including on-grid, off-grid and storage inverters and user-side intelligent energy management solutions. The power of the off-grid inverters from Growatt ranges from 750 kW to 250 kW, while the off-grid inverters and storage inverters cover a power range from 1 kW to 630 kW. Growatt inverters are used extensively around the world for applications in residential areas, commercial areas, to combat PV poverty, in supply-scale scenarios and for other storage power plant projects.
Since its establishment in 2010, Growatt has successively set up offices in Germany, USA, UK, Australia, Brazil, Thailand, India, Netherlands, etc. to better serve customers all over the world. Always sticking to the R&D investment and technological innovation, Growatt provides premium products and services to its customers through its core inverter technology, strict quality control and continuous improvement of customer service. By the end of 2020, Growatt had delivered over 2 million inverters to over 100 countries and regions worldwide. Growatt has been recognized as the No. 1 Chinese household PV inverter brand for three years in a row, according to PVBL. According to IHS Markit, Growatt has been one of the TOP 3 single-phase inverter brands in the world since 2018.
About Tigo
Tigo is the world's leading supplier of flexible power electronics at the module level (MLPE) with innovative solutions that significantly improve safety, increase energy generation and reduce the operating costs of photovoltaic systems (PV). Tigo's TS4 platform maximizes the benefits of PV systems and offers customers the most scalable, versatile and reliable MLPE solution available. Tigo was founded in 2007 in Silicon Valley to accelerate the global adoption of solar energy. Tigo systems work on 7 continents and produce gigawatt hours of reliable, clean, affordable and safe solar energy every day. Tigo's global team is committed to making the best MLPE in the world so more people can take advantage of solar. Visit us at www.tigoenergy.com.