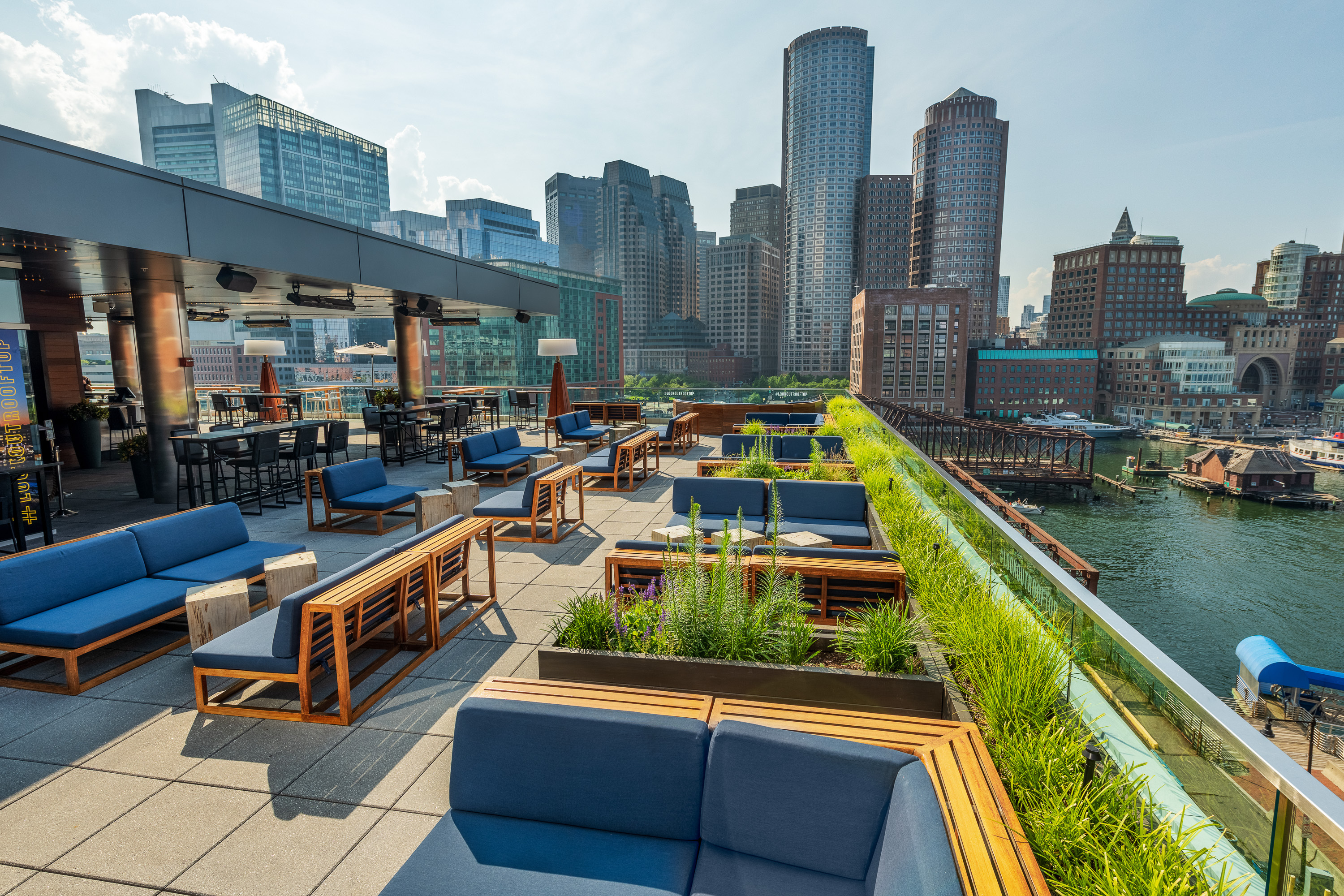 Summer in New England is tricky. We know it is short-lived, but in the moment, we can't help but complain about the heat. While we should get some relief from the heatwave later on this week, try to lean into it and enjoy one of Boston's coolest patios.
Urban Oasis at the W Boston
Photograph: Courtesy JQ Louise
The first one worth checking out this week is the Urban Oasis patio at the W Boston. Last year we saw the first ever patio pop up at the W Boston and it is back this year. The theme this year is "urban oasis" and it is quite fitting because you are somehow both in the middle of it all and tucked away. The patio is located mostly on Stuart Street in front of the hotel, but it also wraps around onto the Tremont Street side as well. There are some fun photo ops and the W Lounge menu is available, along with some patio specials. 
Pasta Beach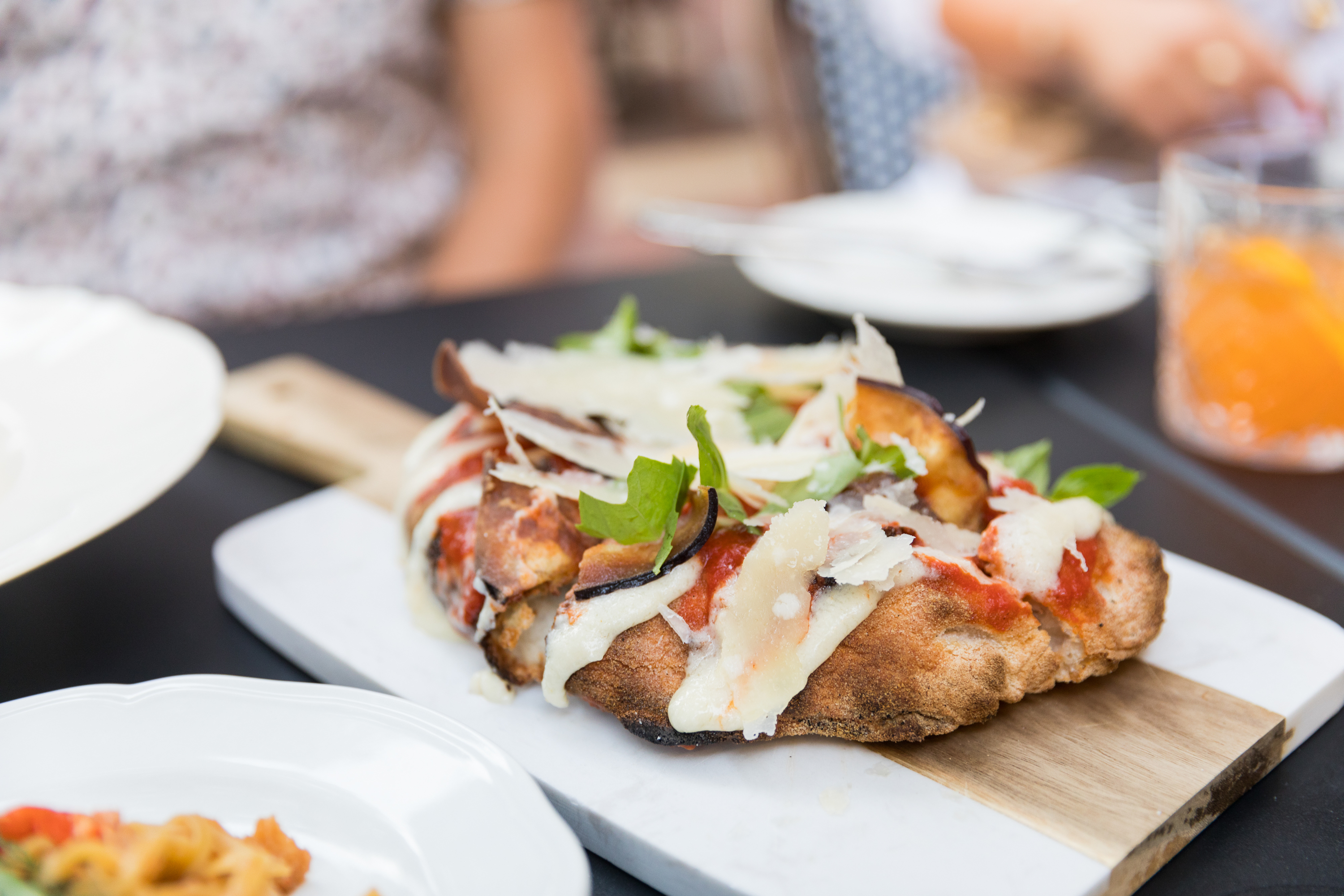 Photograph: Courtesy JQ Louise
The next patio worth visiting this week in Boston is Pasta Beach. Pasta Beach is open again at the Boston Harbor Hotel. The restaurant is back bigger and better than ever, with a beautiful new interior and a spacious patio. Enjoy their signature pasta along with a special roman pizza called pinsa that is much lower in gluten than a standard pizza. The cocktail list is also worth checking out, so bring your friends and enjoy a balmy Boston night this week at the "Beach."
Woods Hill Pier 4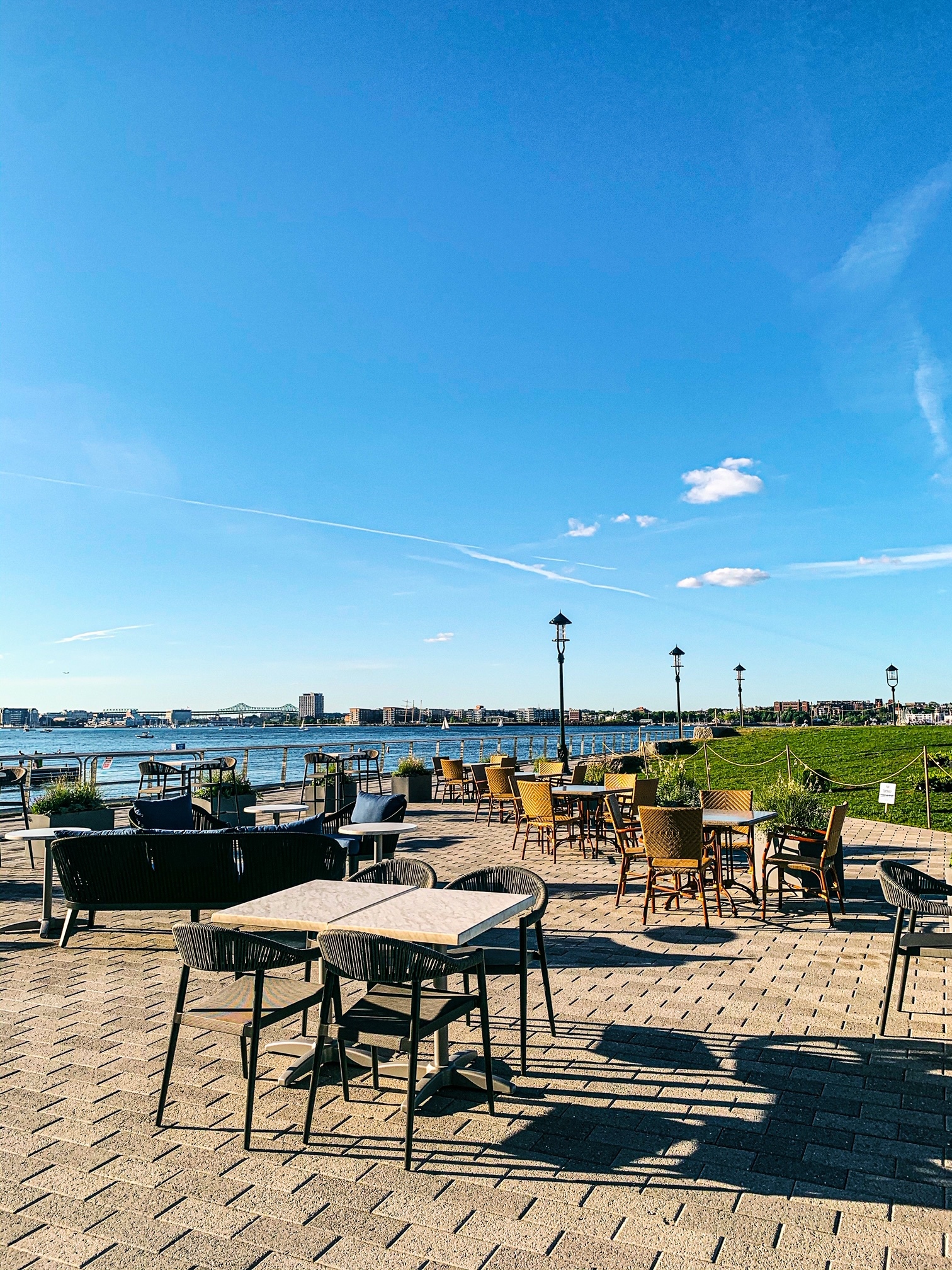 Photograph: Woods Hill Pier 4
Finally, head to the Seaport for not only the best sea breeze but also the best view of the yachts, sailboats and other marine vessels docked in the harbor. Woods Hill Pier 4 is of course known for their farm-to-table and ocean-to-table cuisine—much of the produce and meat even comes from their very own farm! Start with a few items from the raw bar and then move on to their seasonal dishes like the duck confit.  Also, the cocktails are delicious here as well, so why not grab a few friends you haven't seen in a while and catch up over a spritz or two!
For more patio ideas check out our guide to the best patios and while you're at it take a look at our list of the best seaport restaurants in Boston, because summer is just better by the water!