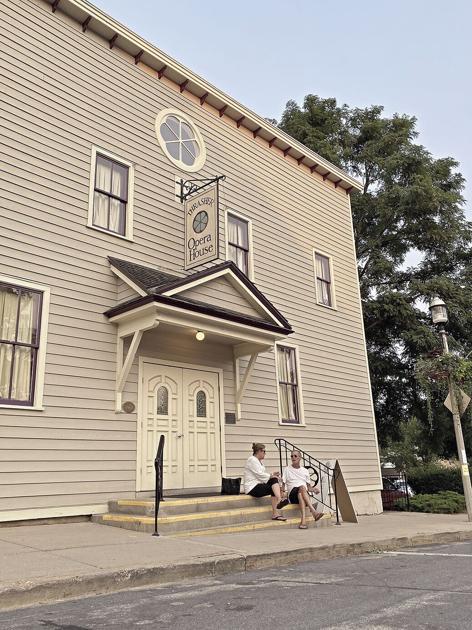 Thrasher Opera House celebrated its grand reopening with a historic window reveal celebration last week Thursday in Green Lake.
During the event, Thrasher prepared for the future by coming closer to its past. An anonymous donor came forward to fund the creation and replacement of the former round window on the front of the opera house to a handcrafted and historically-correct one.
"Thrasher, as well as the builder of the window, Roby Irvin, worked with the State Historical Society in order to replicate the window to as close to the style and craftsmanship used in the early 1900s as possible," Thrasher Executive Director Rachael Avery said. "After waiting more than 20 years to do this project, you can bet we are excited to reveal it to our community."
The celebration included a cash bar, complimentary hors d'oeuvres and live entertainment by Dan Braaksma and Al Muenchow.