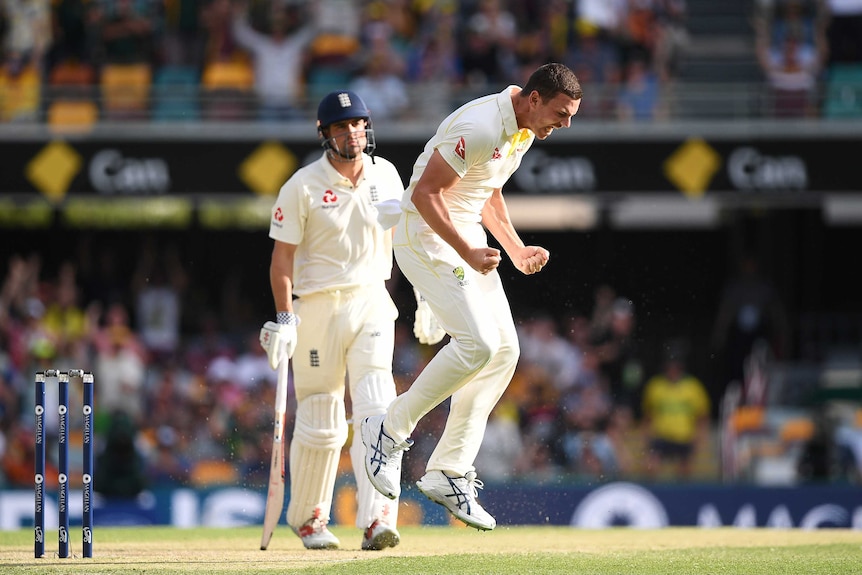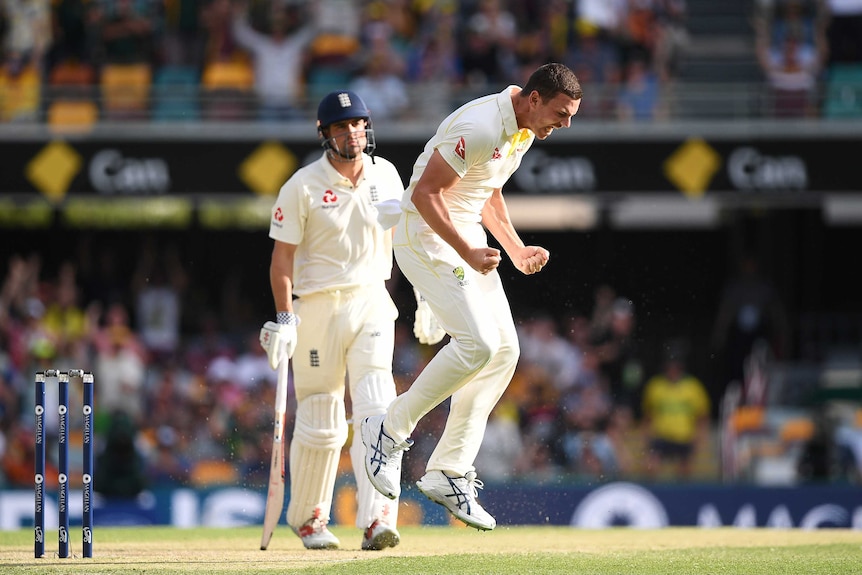 Whither England?
Steve Waugh brought a ruthless winning ethos to Australian cricket when our Test team were the undisputed champions of the world. Despite being humbled by a wonderful Indian team on their home decks in 2001, Australia, under Waugh, were well nigh invincible.
Few skippers have been as blessed with as many all-time greats, or epochal champions as Waugh. He coined the phrase "mental disintegration" to describe the mental and physical pincer he would launch on touring teams to Australia. In that era, touring teams faced high-quality opponents among the state teams in the lead-up to the Test series.
Australian cricket, from the administration through the first-class apparatus, regarded every fixture against touring teams as conforming to a concerted campaign throughout the summer to grind their opponents down. Mere victory on the field was not sufficient.
The ultimate measure of success was the infliction of mental scars on the opposition. Only total victory sufficed and that entailed not only resounding wins but the psychological destruction of the enemy.
Australia is a tough country to tour. Hard pitches support hard pace bowlers, egged on by hard people forged by a harsh country.
Our grounds are large and the outfields make it hard to hide older players whose legs are losing their spring. Fast, bouncy wickets can hasten the decline of fading champions in their twilight years, when the ball gets big on them off a good length.
England captain Joe Root shakes hands with Australian batsman David Warner after Australia won on Day 5 at the Gabba.(
AAP: Dave Hunt
)
Bowlers whom they would have handled with ease just a season or two before prove to be handful. Only teams of rare talent and toughness survive, much less thrive, in Australia.
It is yet too early to write off Joe Root's Englishmen. But there was a hint of mental disintegration in their precipitate capitulation in Brisbane. Sure they had their moments. They should have converted 4-246 into more than 400. And to allow Australia to seize a first innings lead from 7-209 was culpable and ultimately fatal.
Nor did the close calls help them. Moeen Ali's dismissal at a crucial point in their second innings triggered a collapse. Stuart Broad was even unluckier with his decision. But the better side won and won well.
Can England overcome the weight of history and recover from a substantial defeat in Brisbane to win this series or to even achieve respectability?
This is not a great England side. Yet, despite the emphatic margin at the Gabba it is not one of our more memorable units either. But Australia has grasped the mental ascendancy and unless England can regroup rapidly they face a rout as abject as their last tour here in 2013-14.
England suffer from callowness and age
What are their options? Paradoxically, they suffer from both callowness and old age.
Jimmy Anderson, the most prolific wicket taker in English cricket history, is 35. He is a superb athlete, and age did not seem to weary him at the Gabba. He bowled well and displayed commendable endurance. Neither Jake Ball nor Chris Woakes impressed.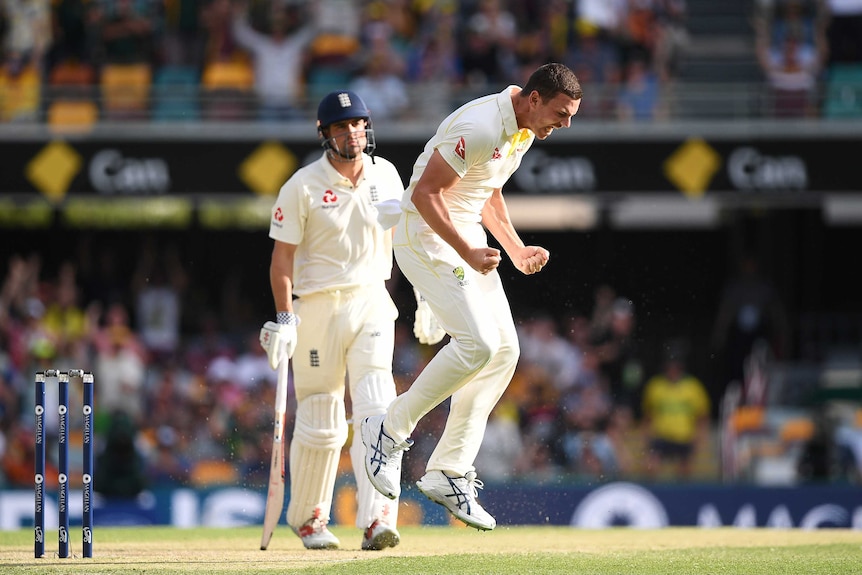 England's most experienced and prolific batsman, Alastair Cook, is struggling.(
AAP: Dave Hunt
)
Rather than the controversial Ben Stokes, the bowler England are most missing, for mine, is Steven Finn. He generates genuine pace and his willowy height equips him with awkward bounce off a good length. With Australia signalling their intention to bounce the England tail, Finn would have been a useful enforcer in an attack built around fast-medium seamers.
Again, it is too early to conclude that England's nerves are frayed by their humiliation in Brisbane. But their batting looks fragile, and their most experienced and prolific batsman, Alastair Cook, is struggling. He has spent too little time at the crease to determine whether the end for him is nigh at this level or whether he is merely out of form.
Though not yet 33, he has played 148 Test matches and is now on his fourth tour of Australia. Two of his previous visits were whitewashes to Australia. He may not be able to master his own game, much less provide the moral support to his skipper, nor the steel to his younger teammates which England require of him.
I sincerely hope I am wrong about that. He is a fine young man and an all-time great player. I would like to see him leave Australia with a record befitting his station in the Ashes Pantheon. But, like Dravid, Laxman and Tendulkar in Australia in 2011, he looks like a great player who may have gone back to the gaming table once too often.
For England the cupboard is bare. They are probably obliged to persevere with James Vince. If Moeen, is fully fit, he is a better player than his Brisbane performance suggests. I would add Gary Balance to the batting order ahead of Dawid Malan who does not look at home at this level yet.
The seam of Broad and Anderson may yet trouble, especially under the lights in Adelaide. Moreover, the home team are heavily reliant on their skipper Steve Smith. But there were disturbing echoes of 2013 in the manner England squandered a decent start in Brisbane to lose so badly.
They need to rally in Adelaide, or the mental disintegration may gather irreversible pace.