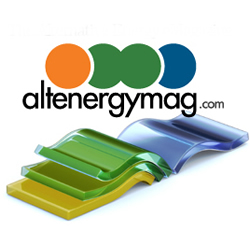 "We are focused on removing barriers that prevent homeowners from buying a clean and affordable energy system from a trusted service provider like Sunnova."
Sunnova Energy International Inc. (NYSE: NOVA) today announced the launch of the industry's first 0% APR1 funding for residential solar and battery storage services with 25 years of system protection. New Sunnova customers can now purchase a new Sunnova SunSafe® Solar + battery storage system for just 0% APR and USD 0 less solar energy, or just 0.99% APR and USD 0 less service for the purchase of solar energy. Sunnova offers every Solar + Storage customer an exclusive 25-year warranty for Sunnova Protect ™ with limited warranty and offers worry-free maintenance, monitoring, repair and replacement to ensure that every solar home investment reaches its maximum potential

"We are very excited to offer such competitive financing in the solar services industry," said Michael Grasso, Sunnova's Chief Marketing Officer. "In addition to those historically low APRs3, this financing solution enables new customers to take advantage of the 26% tax credit 4 and government incentives while uniquely enjoying 25 years of Sunnova Protect ™ coverage on their solar or Solar + battery systems and more in control their energy costs. "
"We are focused on removing barriers that prevent homeowners from buying a clean, affordable energy system from a trusted service provider like Sunnova," said William J. (John) Berger, CEO of Sunnova Energy International. "In addition to our lease and Power Purchase Agreement (PPA) service offerings, this new APR offering will help meet a real need in the marketplace and further increase our industry-leading growth rate."
During a power failure, Sunnova SunSafe® offers a stable emergency power supply so that homeowners can operate their essential devices. Unlike a purely solar system, Sunnova SunSafe® generates solar energy during the day and sends excess energy to the battery for use at night or at any time.5 During the installation process, solar dealers conduct a comprehensive home inspection and build an efficient solar system for the home – with battery – that is tailored to the energy needs and budget of each consumer. Sunnova only uses industry leading, proven battery technology such as the Generac PWRcell ™, Tesla Powerwall and the recently announced Enphase Encharge ™ storage system. All solar and battery systems for the home are covered by Sunnova Protect ™ 6 and offer worry-free and problem-free maintenance, monitoring, repair and replacement.
ABOUT SUNNOVA
Sunnova Energy International Inc. (NYSE: NOVA) is a leading provider of solar and energy storage solutions for households with customers in the US states and their territories. Sunnova's goal is to be the source of clean, affordable and reliable energy with a simple mission: to promote energy independence so that homeowners have the freedom to lead uninterrupted lives.
Further information is available at www.sunnova.com and on LinkedIn, Twitter and Facebook.