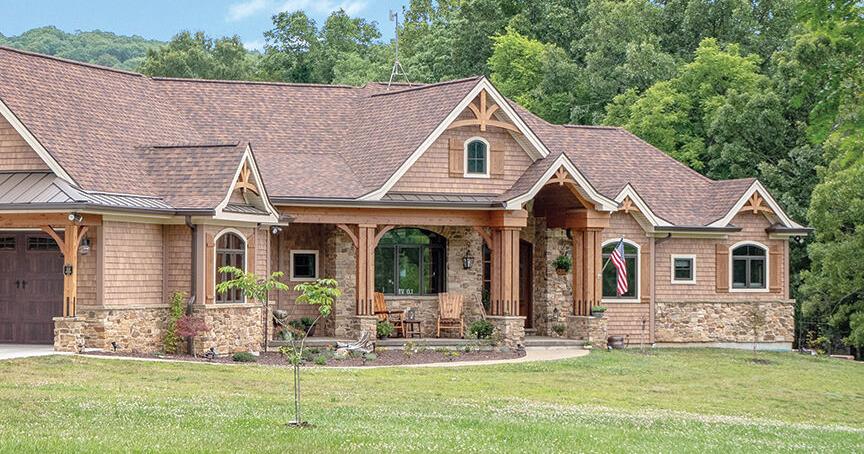 Stockell Custom Homes & Construction focuses on energy efficiency.
Stockell Custom Homes builds eco-friendly houses
Those looking to buy a home and keep their energy costs down should check out Stockell Custom Homes & Construction, which emphasizes energy-efficient, healthy places to live, said Don Stockell, who owns the Eureka-based company.
"Rising energy costs demand super energy-efficient homes," he said. "We are a U.S. Department of Energy Zero Energy Ready Home builder/partner."
The company offers lots of ways to make the homes it builds energy efficient, Stockell said.
"The list of energy-efficient items is long," he said. "However, the short list is the insulation 25 percent minimum better than code; detailed air sealing resulting in an airtight home with no drafts; energy recovery whole house air exchange equipment for a continuous supply of fresh air resulting in a very healthy environment; super-efficient geothermal heating and cooling equipment that helps to drastically reduce utility costs; solar-ready and solar-installed equipment that produces energy to further reduce utility costs; and LED lighting and Energy Star appliances."
The business, which was established in 1986, is based at 201 Beverly St., Suite A, and it serves customers in Eureka as well as surrounding areas.
"We are a luxury, high-quality custom home builder," Stockell said. "We offer quality, transparency, proactive communication, exceptionalism. Our employees are a diverse group of individuals who love what they do. We are environmentally responsible."
Stockell Custom Homes & Construction offers superior homes at competitive prices, he said.
He encourages prospective home- buyers to visit the company website at Stockellhomes.com or to search the internet for reviews from satisfied customers.
"We have many great reviews," Stockell said. "We have been doing business with the same customers for over 25 years. Some are children of customers. I would say, after all the advertising we do, that 60 percent to 70 percent of our customers are repeats or referrals."