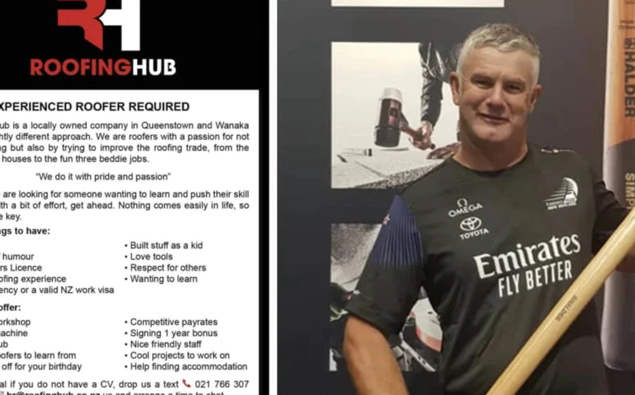 The owner of a New Zealand roofing company has been praised for taking a "slightly different approach" to recruiting employees.
A job advert for a semi-experienced roofer at the Roofing Hub, based in Queenstown and Wanaka, went viral last month for including "dyslexia" and "built stuff as a kid" as attributes on a "good things to have" list.
"Ideally we are looking for someone wanting to learn and push their skill set and with a bit of effort, get ahead," the ad read.
"Nothing comes easily in life, so effort is key."
The advert written by Roofing Hub's owner Dave Strudwick also noted that it would be "no big deal" if applicants didn't have a CV.
It said the job would provide the selected candidate with the opportunity to learn from experienced roofers and came with a "paid day off on your birthday".
Dave Strudwick joined Mike Hosking.
LISTEN ABOVE