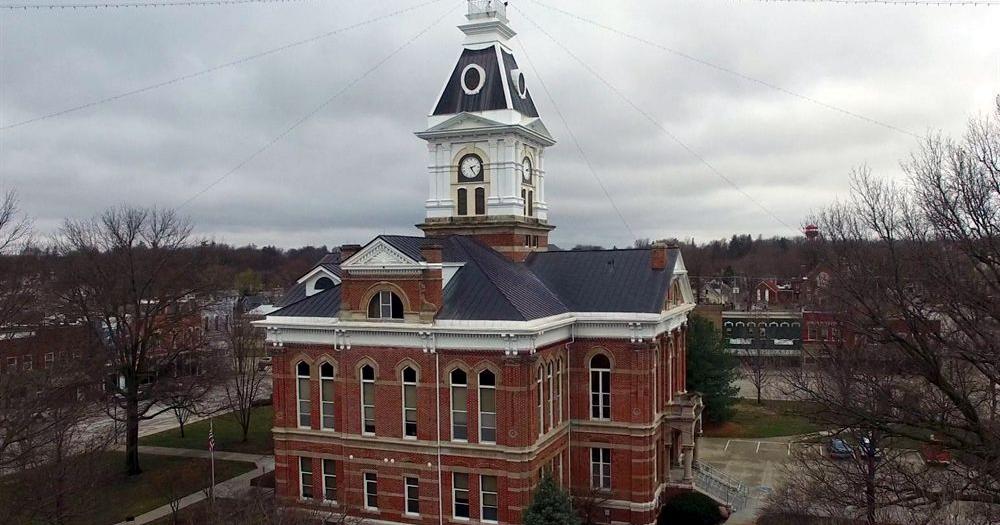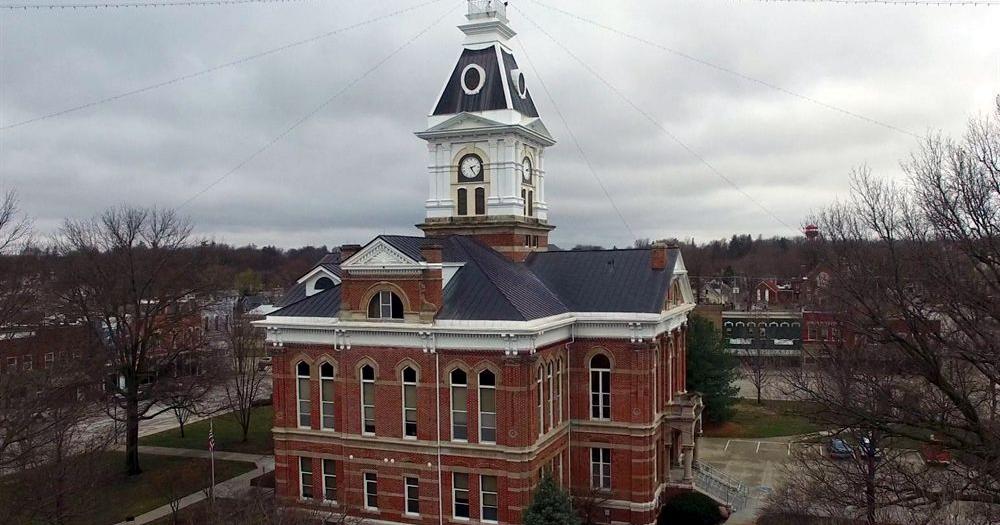 (Clarinda) — Page County officials have tabbed a local home building company to perform a monumental window project.
Meeting in regular session Tuesday morning, the Page County Board of Supervisors opened a pair of bids for the courthouse window replacement project. After discussion, the board accepted the $646,300 base bid and all upgrades from Fine and Sons Home Builders out of Clarinda, which came in over $200,000 cheaper than the second bid and nearly $90,000 less than the original projected cost. Additionally, the building company provided a projected completion date of May 31st, 2023. Supervisor Chuck Morris says lengthy wait times on windows prompted the county to allow companies to offer their own completion date.
"When the contractors had their pre-bid meeting, there was a lot of concern about window supplies being 33 or 38 weeks out and they felt like December 31st might keep them from bidding," said Morris. "So collectively we decided that we would allow them to put the end date or when they could complete it so that we could get as many bids as possible."
At a previous meeting, Kelsey Vetter, a Senior Architect with Farnsworth, who the board has worked with on the project, said the windows themselves account for over 60% of the proposed costs.
The board also approved three upgrades on top of the base bid, including replacing the basement windows for $44,600. Additionally, Vetter says alternates two and three involve blinder upgrades.
"Alternate number two is to provide roller shades in lieu of metal horizontal louver blinds for floors one, two, and three, and that price is at $7,400," said Vetter. "Then alternate number three is just for the lower level windows. If you do accept alternate number one, instead of providing horizontal louver blinds, we asked them what the price would be to upgrade to the roller shades. So, that price is the $3,100."
With all upgrades, the project is estimated to cost around $701,000 — which the board intends to cover with American Rescue Plan Act funds. Supervisors Chair Alan Armstrong favored replacing the basement windows to get everything up to date.
"I think it would be kind of backwards if we weren't going to replace all the windows, and I think there could be a security risk down the road," said Armstrong. "I think they should be done at the same time, because they're bound to collect more issues with weathering down there than the upper ones."
Additionally, in the Fine and Sons bid, Armstrong says they estimate $50 per linear foot for any wood trim or sills that need replacing. He adds if the majority of the sills are in bad shape, it could add anywhere from $15-30,000.
James Fine, who was present at the meeting, says the window estimates are from Pella Corporation, and all the windows are anticipated to be manufactured at the Shenandoah facility. Vetter said she would reach out to the board for any further action once a contract has been established.
Thank you for reading kmaland.com
At KMA, we attempt to be accurate in our reporting. If you see a typo or mistake in a story, please contact us by emailing kmaradio@kmaland.com.