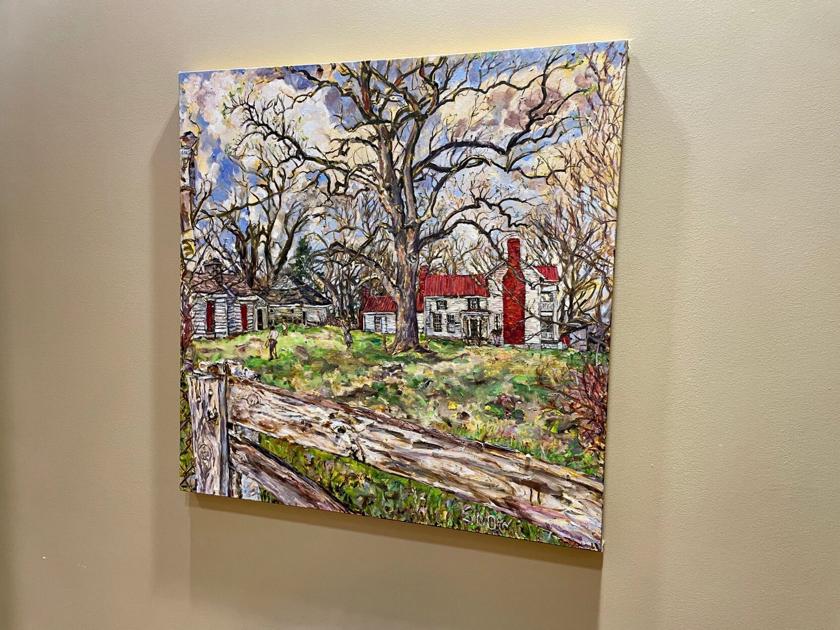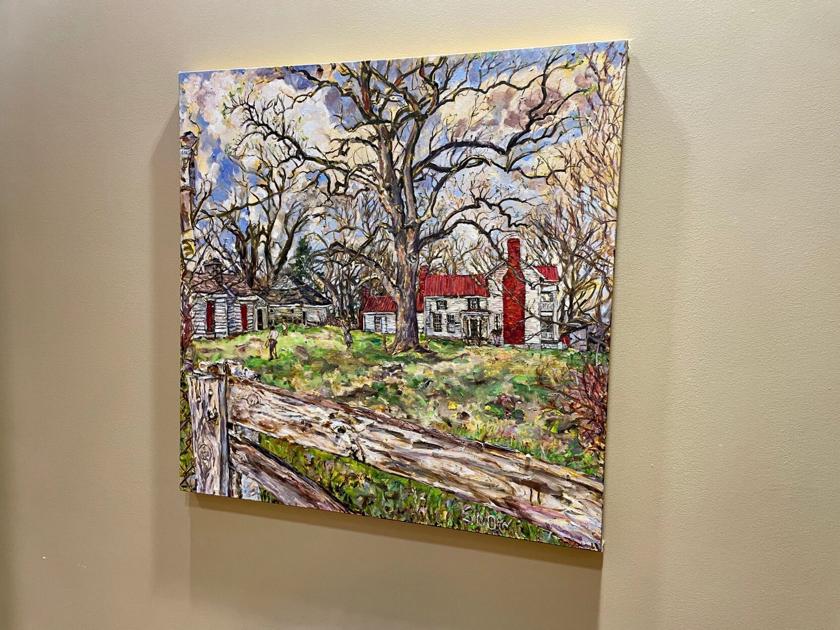 For several months earlier this year, Brentwood residents watched as Peggy Snow, a local artist, painted the Owen-Primm House off Moore's Lane.  
The painting is now finished and is being featured at the John P. Holt Brentwood Library. On Thursday, the community is invited to an art show from 2-5 p.m.  
Snow will give a brief talk beginning at 2:15 p.m. Kathie Gleaves, a member of the Brentwood Historic Commission, was scheduled to talk on the history of the Owen-Primm House, but had to cancel. Refreshments will be served.   
"Peggy Snow's art piece highlights the detailed history and culture of the Owen-Primm House in Brentwood," said Dustin Goforth, library services manager at the John P. Holt Brentwood Library. "We encourage all members of the public to attend the reception at the library to hear about the history of the house, view some of her other works and enjoy the other artwork throughout the library."  
Snow sometimes painted in the elements and late into the evening to capture the beauty of the historic home before new owners began remodeling.   
"I am glad to have managed capturing a view of the old place before it too changed. And I really enjoyed toying with a color of iridescent paint new to me," Snow said. "Interference red, it is named, and it is very changeable color according to the lighting and angle of light on the canvas."  
Snow became a point of interest, as community members would often stop and ask what she was doing and to get a glimpse of the painting.   
"I was delighted to meet so many Brentwood neighbors working there on Moore's Lane," Snow said.   
The library will have the painting on display through October.