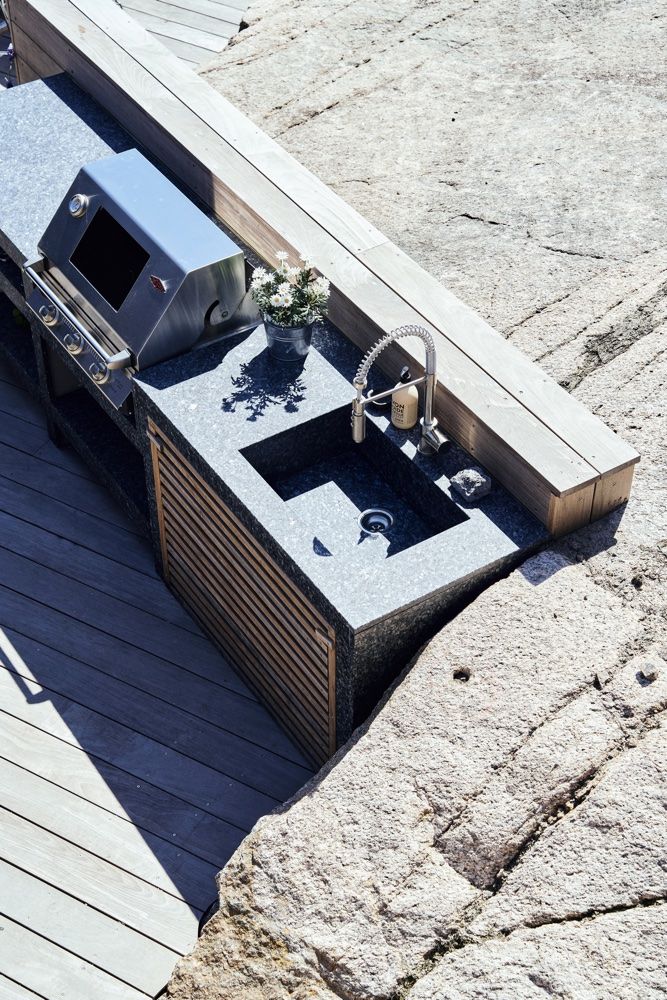 With the search for outdoor kitchen ideas up 60% in the last month, it's clear that we all welcome the move outside. And if it means you can enjoy dinner under the stars, why not?
"Outdoor cooking and entertaining has grown significantly over the past year and we expect that trend will only increase," said Declan Kingsley Walsh, General Manager at Morso UK. "In an outdoor kitchen, you can cook and eat outdoors at any time of the year. With outdoor kitchens now available in a variety of sizes and shapes, you have more reason to get outside and get the most out of your outdoor space, whether you have a large yard or a smaller patio. The outdoor kitchens also include dining and relaxation spaces which are perfect for creating a comfortable, fully functional space to cook, dine and socialize year round. '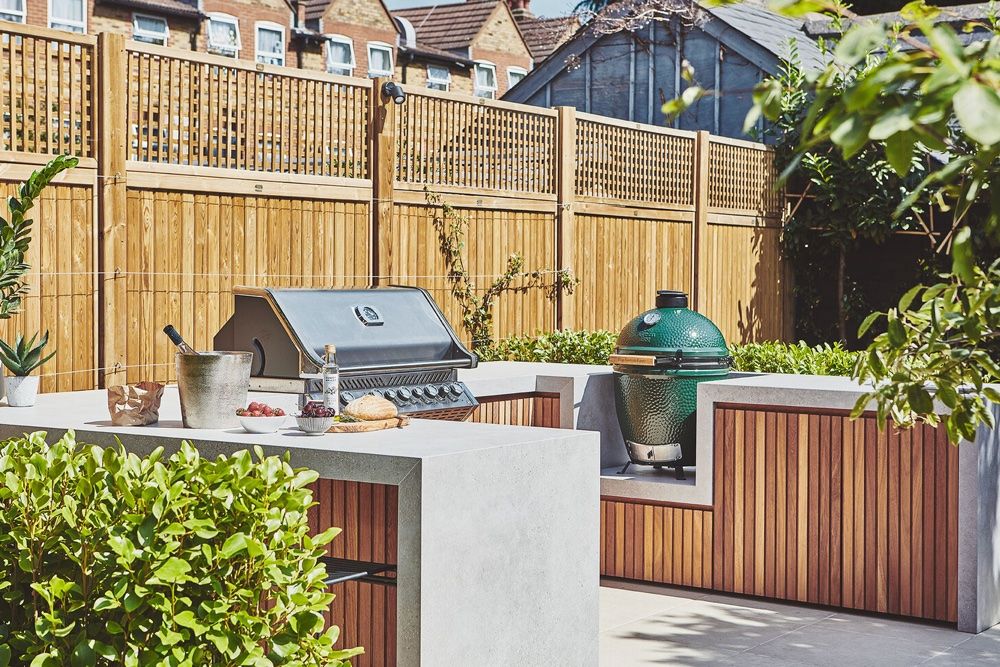 (Photo credit: Blakes London)
See Also: How To Install An Outdoor Kitchen – Expert Tips For A Stylish New Cooking Area
1. It's in the oven
The popularity of smokers continues to rise, but according to Morso, charcoal and grills remain king of the backyard. This trend is emphasized by the Morsø Forno Outdoor Oven, a nifty addition to any outdoor kitchen that your friends will envy who prepare dishes such as roast beef, grilled steak, pizza, smoked salmon, pies, bread and more. To support the cooking experience, numerous add-ons such as wood shavings, meat massages, novel barbecue sauces and cooking utensils are also available.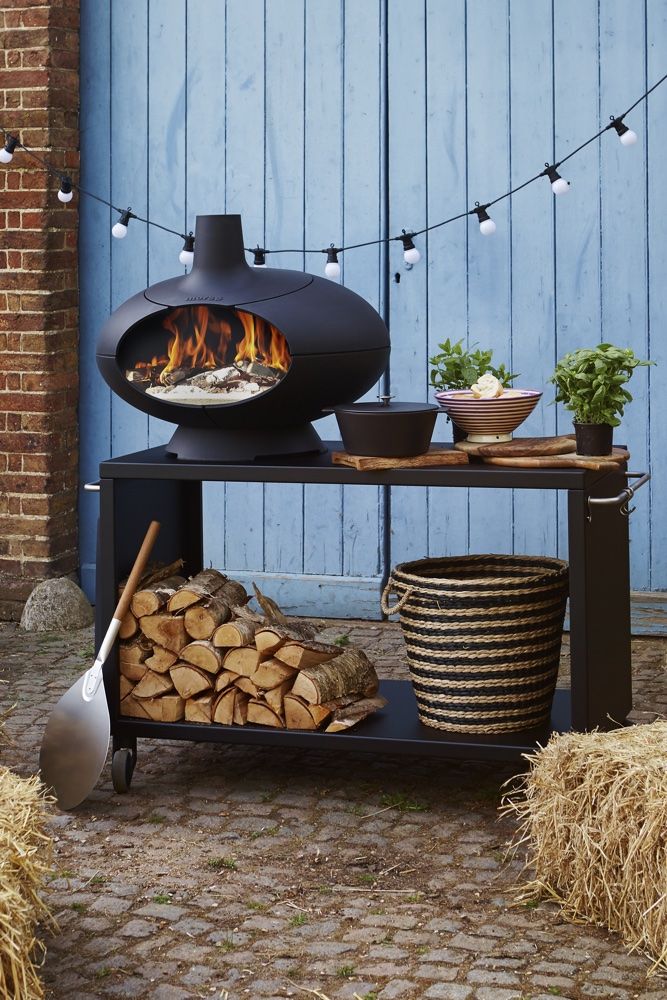 See also: Modern garden furniture ideas for gardens and backyards
2. Light it up
Enhance the ambience with fairy lights for a cozy and stylish outdoor feast. Drape fairy lights over your outdoor kitchen or on a canopy or in trees near your dining area for a soft sheen. Lights4Fun has a good selection, as does Cox & Cox.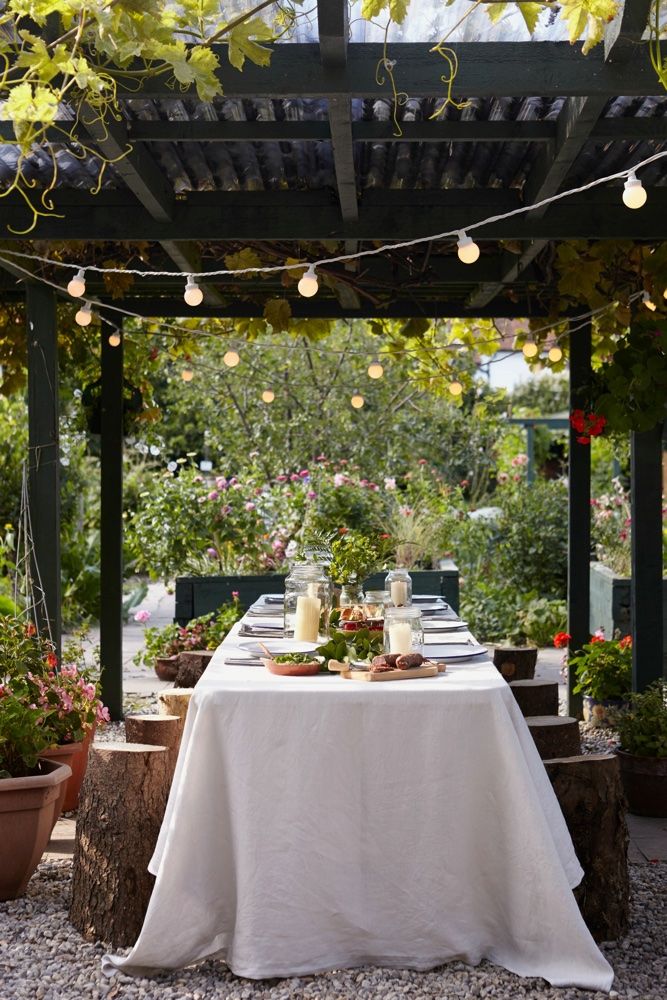 See also: The stylish garden furniture and accessories that we currently covet
3. Take cover
The English weather isn't reliable (yes we know it will always rain) and it's not fun to get drenched while cooking. Invest in a cool BBQ area or cabin to celebrate your garden parties all winter long. Not only is this Morso cabin a stylish and versatile cooking area, but it also offers a bar area where you can sit and socialize with family and friends while you show off your chefing skills.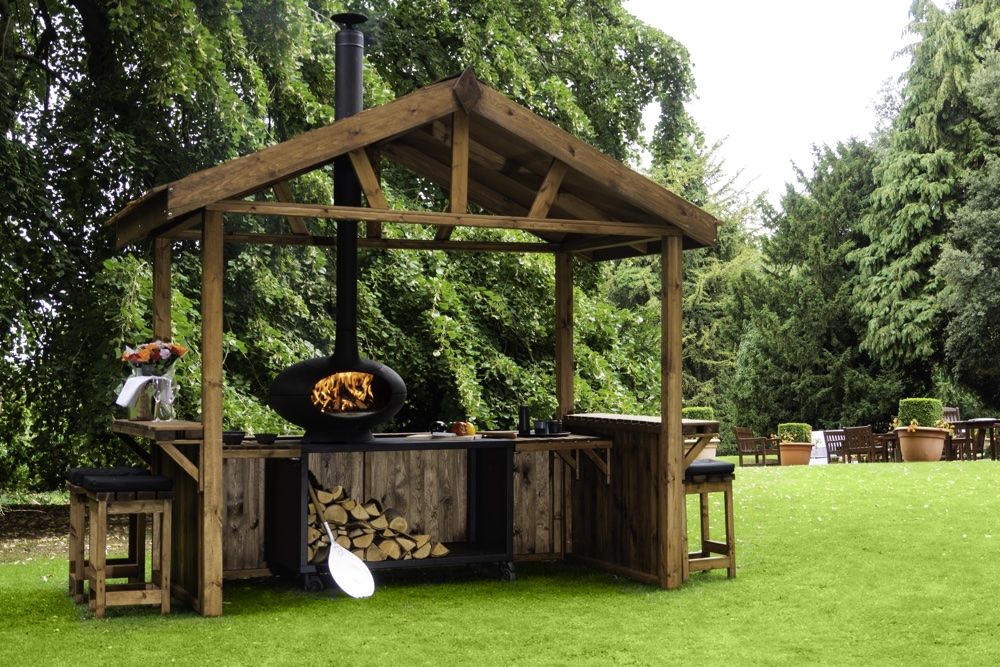 See also: ideas for garden rooms; From fancy sheds to garden offices and garden pools
4. Portable pizzas
Pick up the pizza party with a clever, outdoor, restaurant-quality pizza oven that serves delicious meals in minutes. We love the Gozney Roccbox because of its perfect blend of funky and functionality. With a temperature of up to 500 ° C, an authentic Neapolitan pizza can be prepared in just 90 seconds – all while looking super stylish on your outdoor kitchen counter.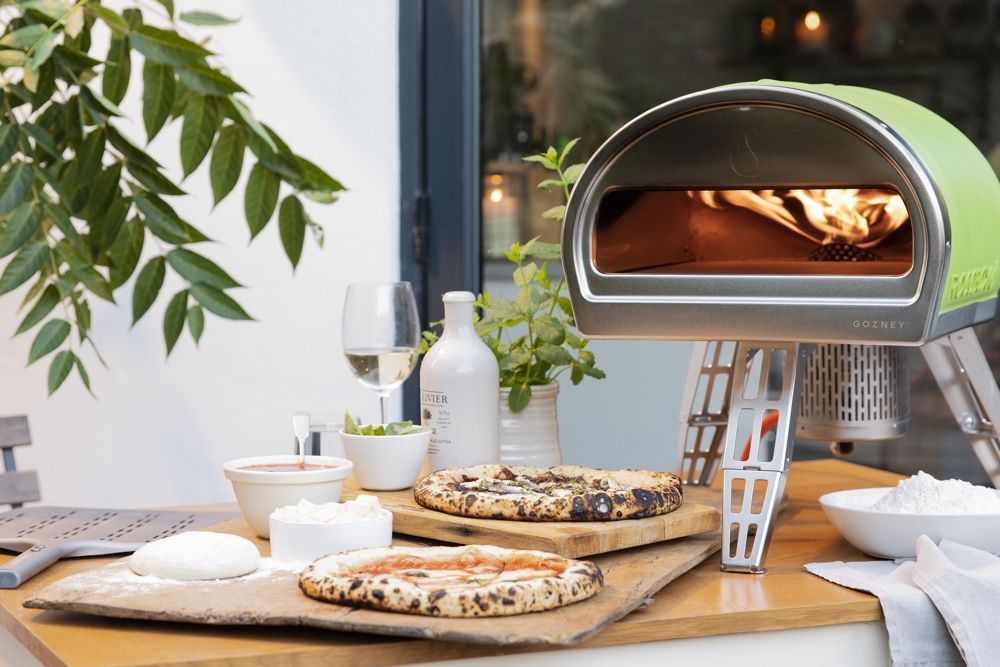 See also: 50 Stylish Garden Patio Ideas
5. Modular design for versatile design
If budget isn't a problem, try this outdoor modular kitchen for a really versatile design that comes in a cool concrete finish and is perfect for industrial-style fans. You can make the kitchen as long as you want by simply adding segments that come in three different heights. You can also add accessories like stoves, pizza ovens, fireplaces, wooden boxes, and even an outdoor sink.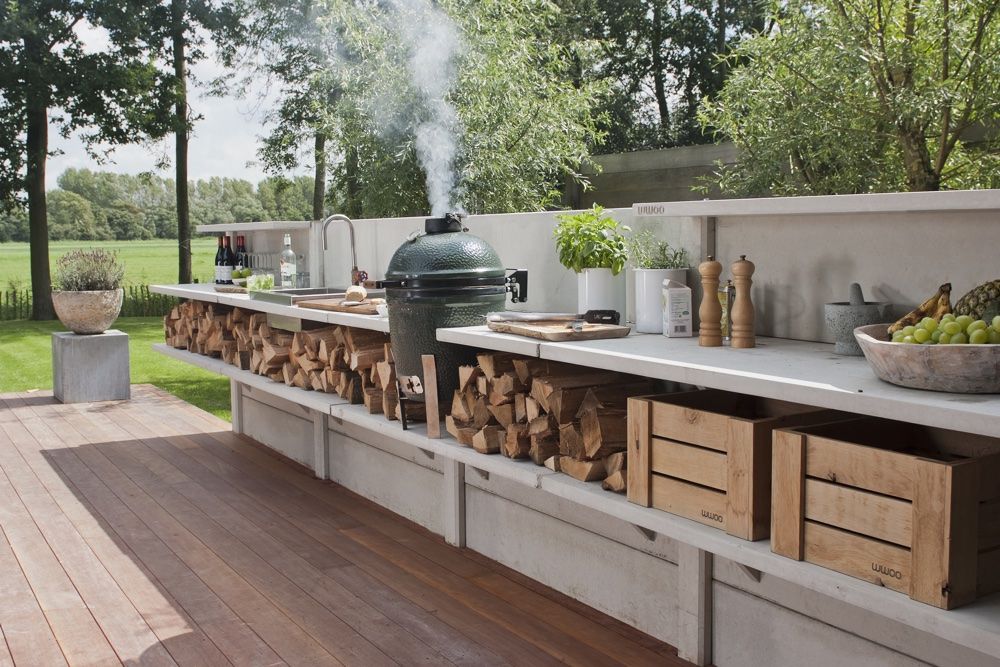 6. Snuggle by the fire
Extend your outdoor parties into the evening by snuggling up to a cozy fireplace. Keep in mind that some fire pits are not suitable for sitting on wooden decks, and a patio or concrete floor is best.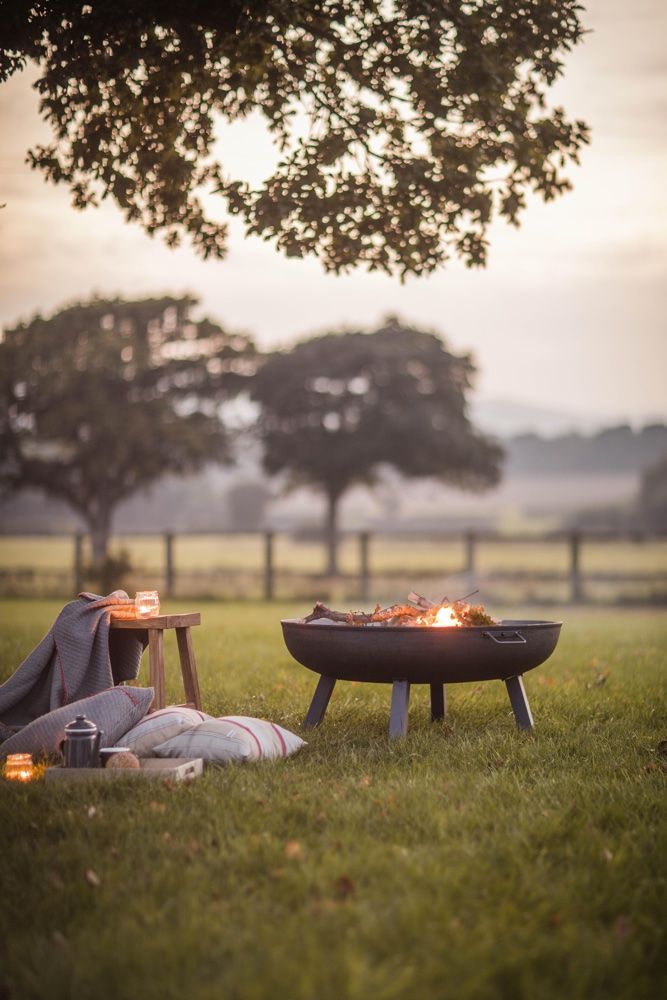 See also: Remodeling – The latest trend in garden design
7. Bar work
Put a bar and bar stools near your outdoor kitchen for a relaxed, informal hangout for family and friends. So you can easily entertain while cooking. We love this stylish option from Garden Trading.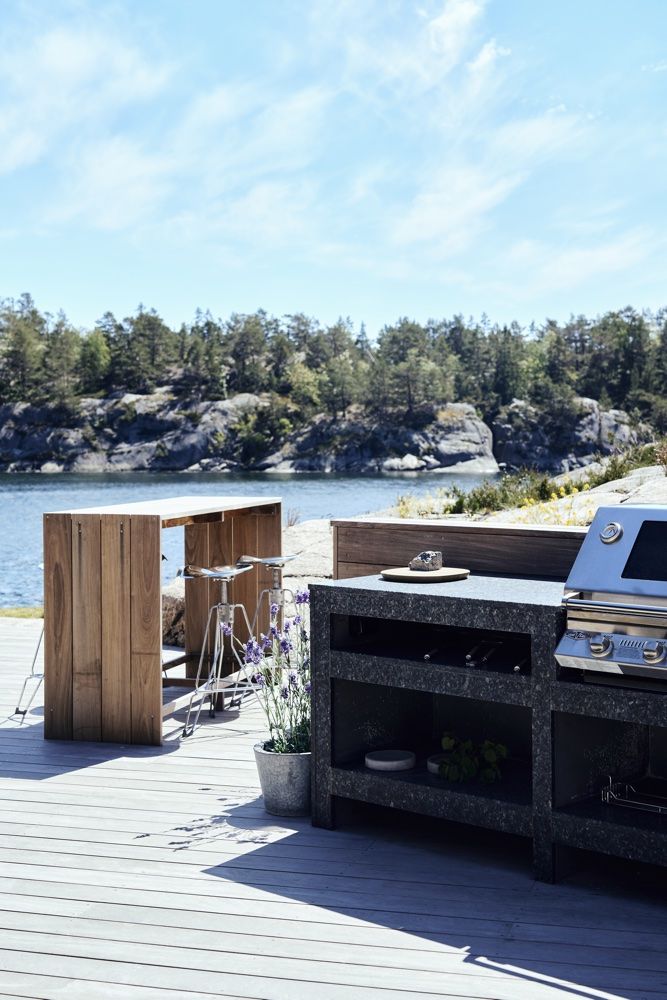 See also: Cool Urban Outdoor Living Spaces: Garden, Patio, and Rooftop Inspiration
8. Herbal station
Have some herbs ready so you can get fresh flavors with a quick snip of the secateurs without having to walk back inside.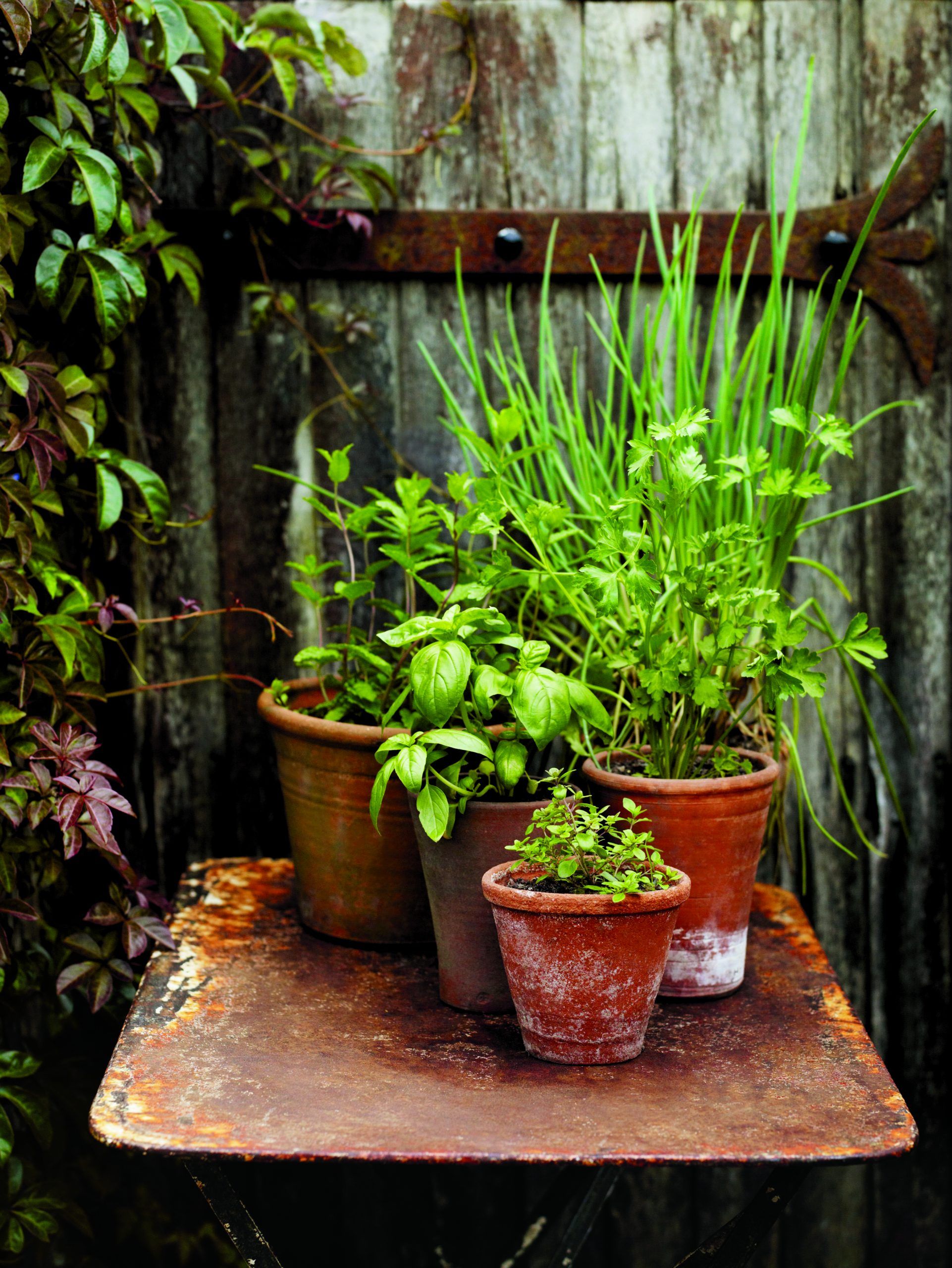 9. BBQ with frills
If your budget is a little tighter, opt for a grill with a kitchen cabinet, work area and storage space. This instant outdoor kitchen from Ikea looks more expensive than its price tag and can be expanded with separate cabinets and carts.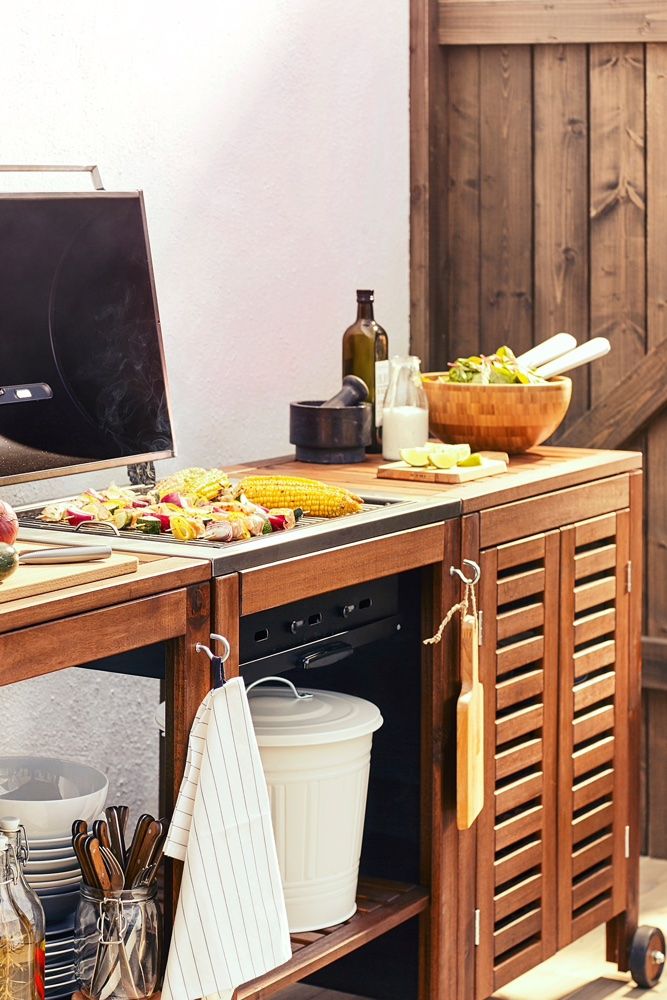 10. Top of the glass
Make sure your glassware game is up to date with some stylish wine glasses so you can enjoy your favorite beverage with your meal. We love these retro-colored glasses from Graham & Green for an informal retro look – keep them in your outdoor kitchen cabinets so you don't even have to carry them outside.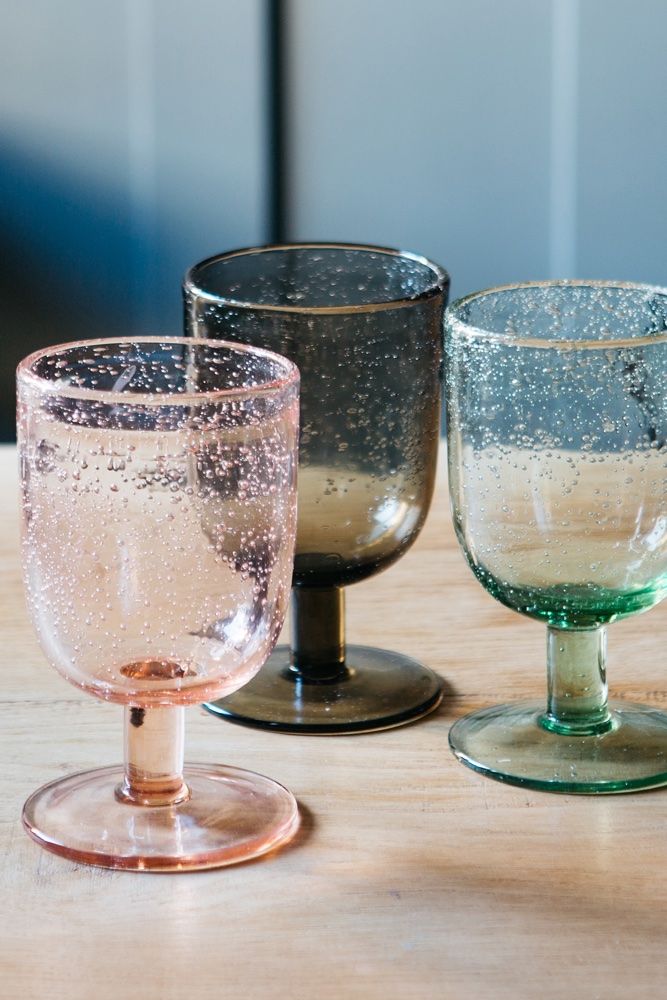 11. Egg cell equipment
A big green egg in your outdoor kitchen is the last word in cool. That little number loved by top chefs and foodies is a ceramic charcoal grill dubbed a "flavor machine". It's basically a pizza oven, smoker, and slow roaster all rolled into one. And it comes in different sizes to suit your space.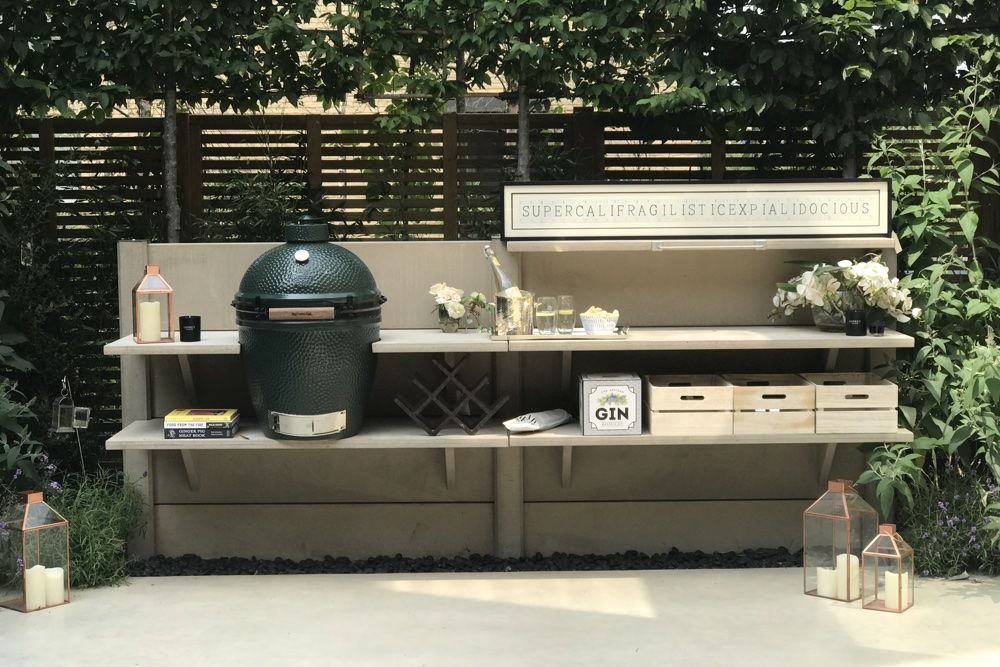 See Also: Revealed: These are the top garden trends this year
12. Stay cool and carry on
Who wants to walk back inside every time you want a cold drink? And we don't like our wine warm. The answer? Install a refrigerator in your outdoor kitchen so you can easily access chilled drinks at all times. Cheers.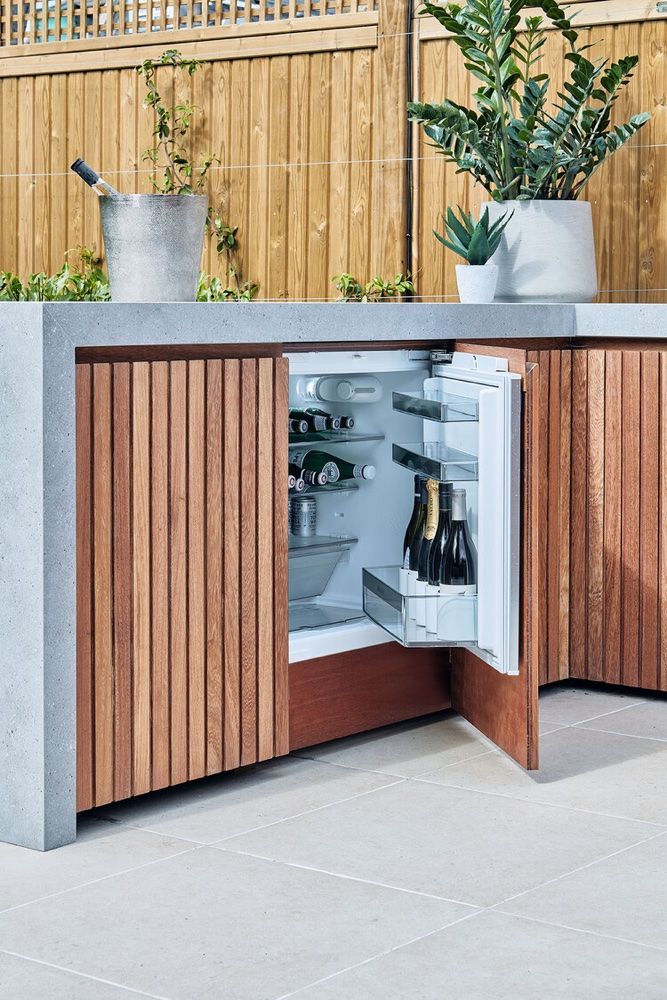 (Photo credit: Blakes London)
13. Hang out
Keep your BBQ utensils, tea towels, pots and pans, and pizza bowl close by with a few creative hooks for easy access. You can buy a steel hook to attach to the side of your grill, a hook shelf to attach to the wall, or why not add individual hooks to your fence to make a statement that is still practical?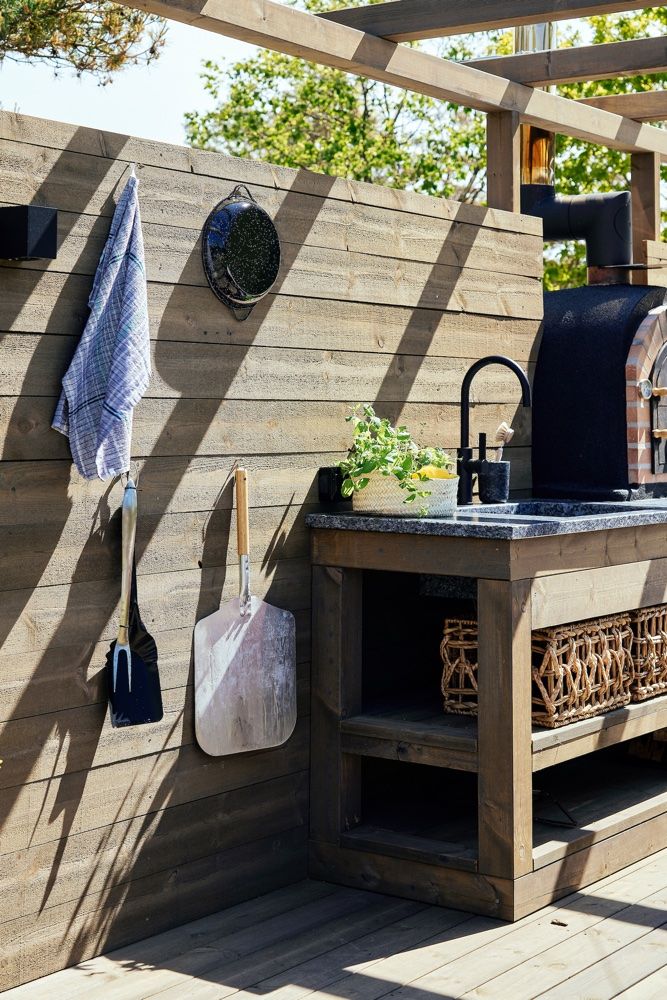 14. Add luxury with natural stone countertops
Outdoor kitchen ideas don't get much higher than this stunning real stone for your countertops. The extremely practical Lundhs Blue stone is not only a topic of conversation, it is also made from one of the strongest materials in the world, larvikite. Due to its UV resistance, the color does not fade over time, while the thermal shock resistance guarantees that it does not expand when the temperature drops, ideal for all weather conditions. Thanks to its low porosity, it is also resistant to water and heat, as well as scratches and stains, making it the perfect surface for preparing kitchens outdoors.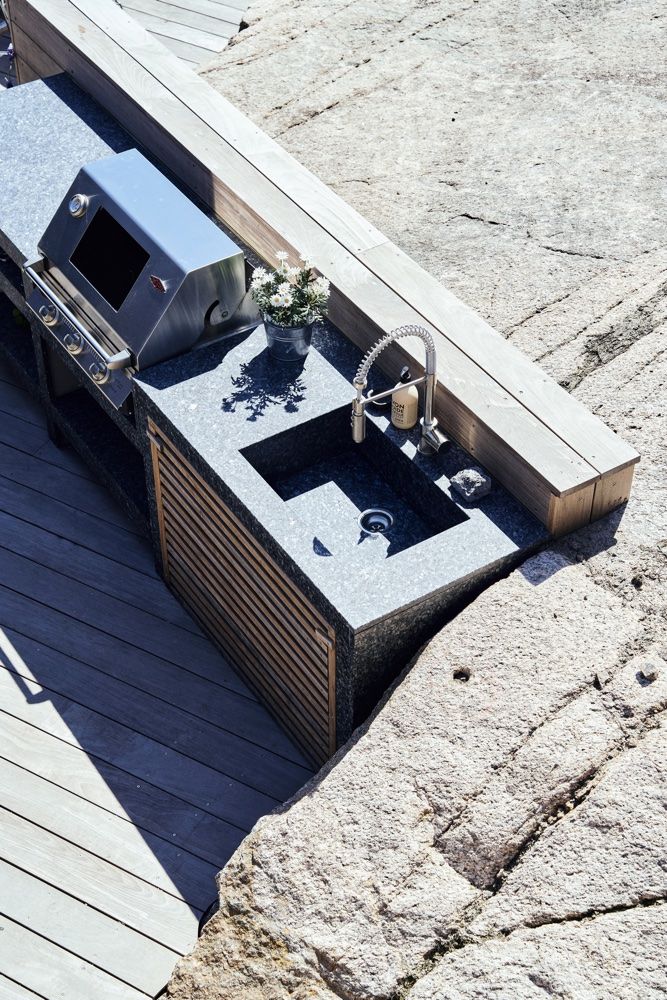 15. Durability
OK, it might not be the most exciting part of outdoor kitchen ideas, but good storage is the key to a smart and practical space. Make sure you have good shelving or carts that will keep your tools and necessities tidy and protected. Ikea and Robert Dyas both have a lot of choices.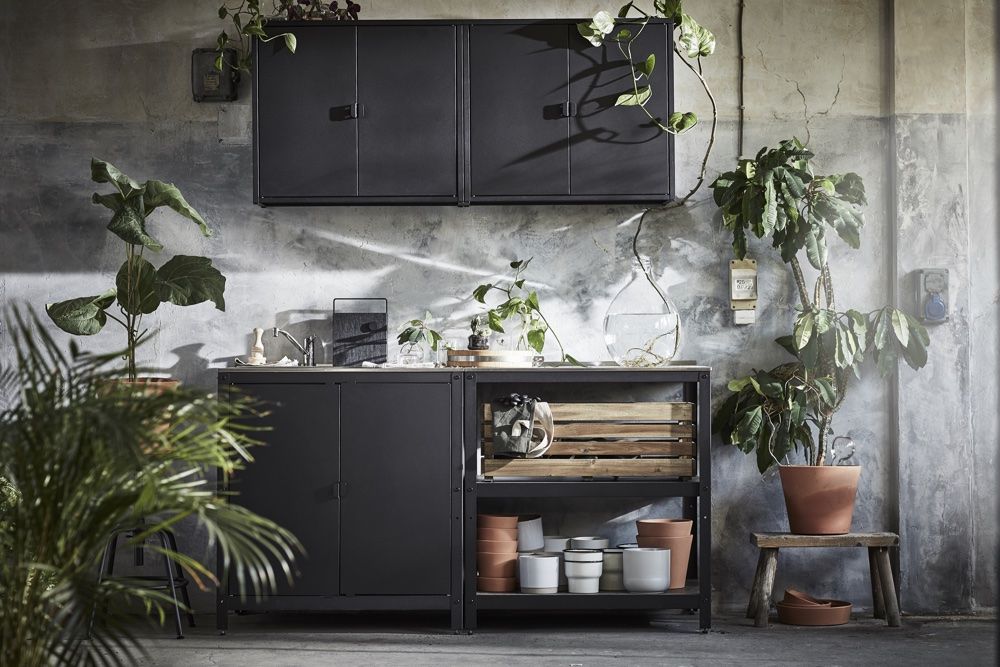 16. Add art
Just like with indoor styling, outdoor art is a great way to breathe life into a room and add your personality to the area. This clever work of art by the New Zealand designer Lisa Turley was made of high-quality brushed stainless steel and Dulux UV-resistant matt white electrocoating. It would add a tropical, contemporary feel and make for one of the more unique outdoor kitchen ideas.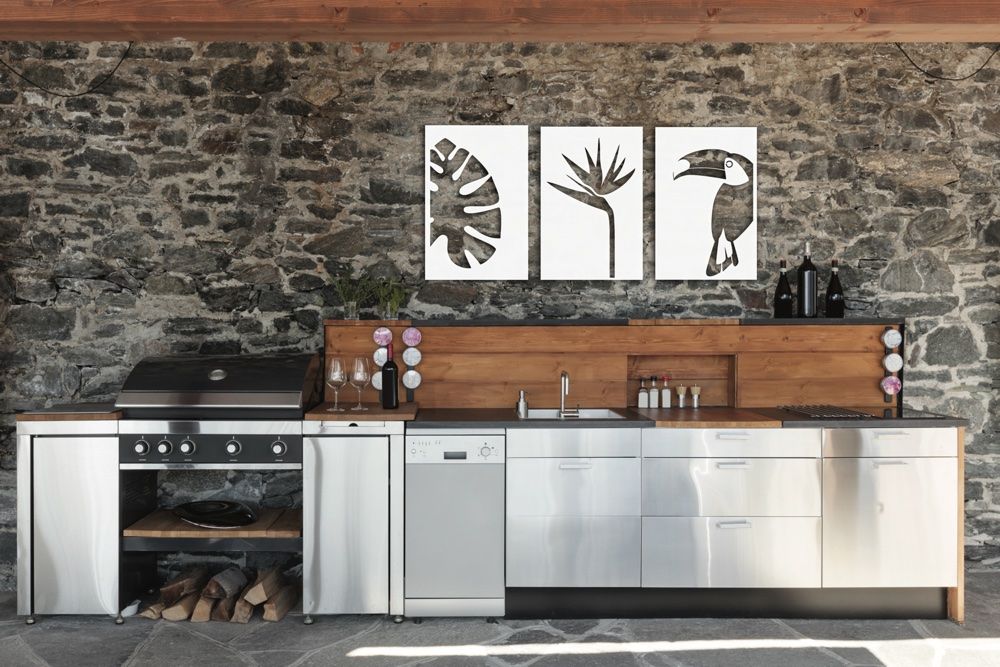 See also: Case Study: A clever garden room that doubles as a chic guest house
17. Clean and contemporary
For a modern Scandi chic, combine pale woods with clean lines, rattan chairs, an industrial dining table and a cool cement-effect porcelain pavement. Funky and functional.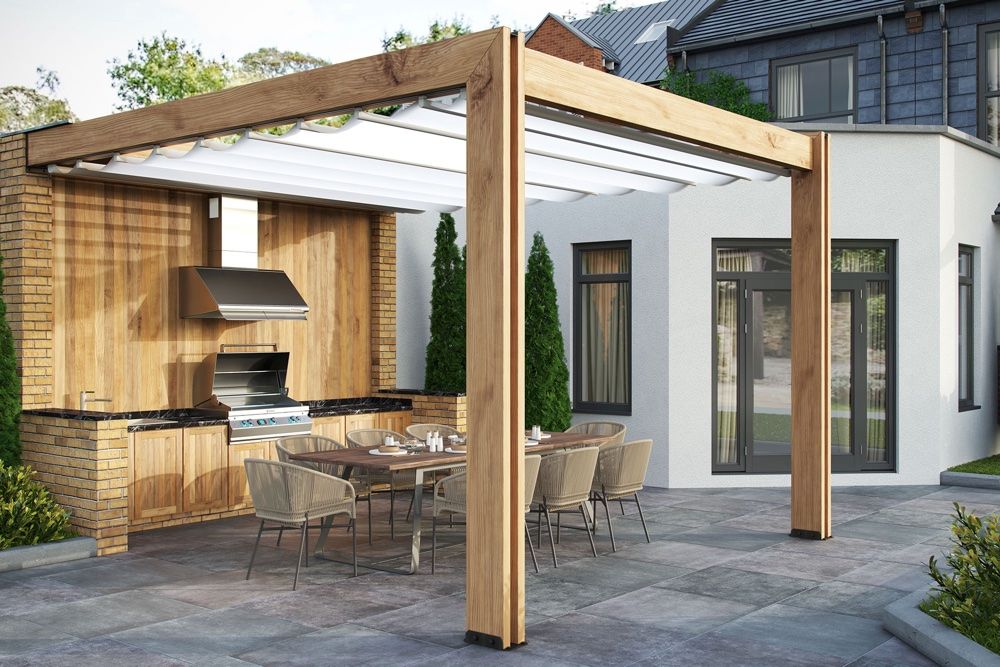 18. Stay neutral
Go for cool grays or earth tones for a timeless look that is also trendy. You can always add pops of color with your glassware and accessories.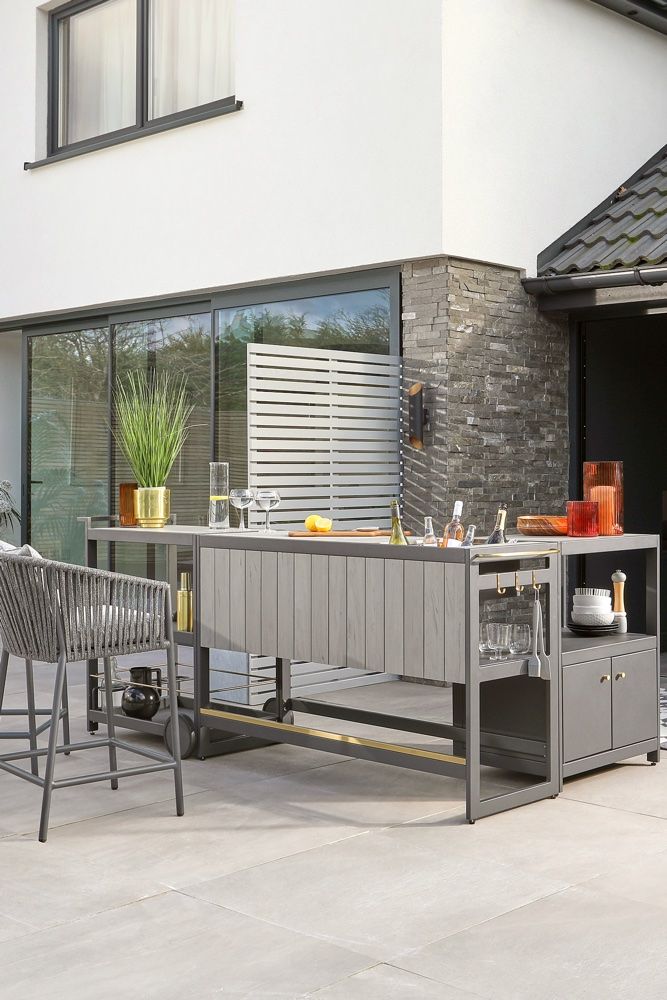 Your questions about the outdoor kitchen have been answered
What is a good size for an outdoor kitchen?
Regardless of whether you have a large, spacious terrace or a smaller one, an outdoor kitchen can be integrated in the form of an elaborate, permanent structure or a multifunctional grill and table arrangement that can be moved around your outdoor area.
What do you put in an outdoor kitchen?
Meanwhile, more and more households are branching out from traditional grilling and are looking for more versatile and aesthetically pleasing products like outdoor ovens that are great for traditional grilled dishes and allow you to cook your own pizza creations or just act as heat generators on a cold evening.
Outdoor fire pits are also always a crowd puller and are great for creating an inviting atmosphere at a meeting. Adding seating to the outdoor cooking area is a great place to dine, socialize, and relax. Your outdoor products may be available outdoors most of the year. Therefore, you need durable materials like cast iron that are tough and can withstand any weather.
Does an outdoor kitchen add value to your home?
For many people, it is also important to know if installing an outdoor kitchen will add value to your home. that the time and effort will reap financial rewards. Tom Parker, Consumer Representative at Zoopla, said, "For those willing to make an investment, adding an outdoor kitchen to a home can have many benefits, both in terms of another socializing area also in terms of creating a coveted indoor and outdoor living space.
"In terms of added value, factors such as the quality of the workmanship and the equipment must be taken into account. A covered outdoor kitchen with heating and seating that is suitable for any weather is also likely to be more valuable than a simpler version that can only be used in the summer months. '