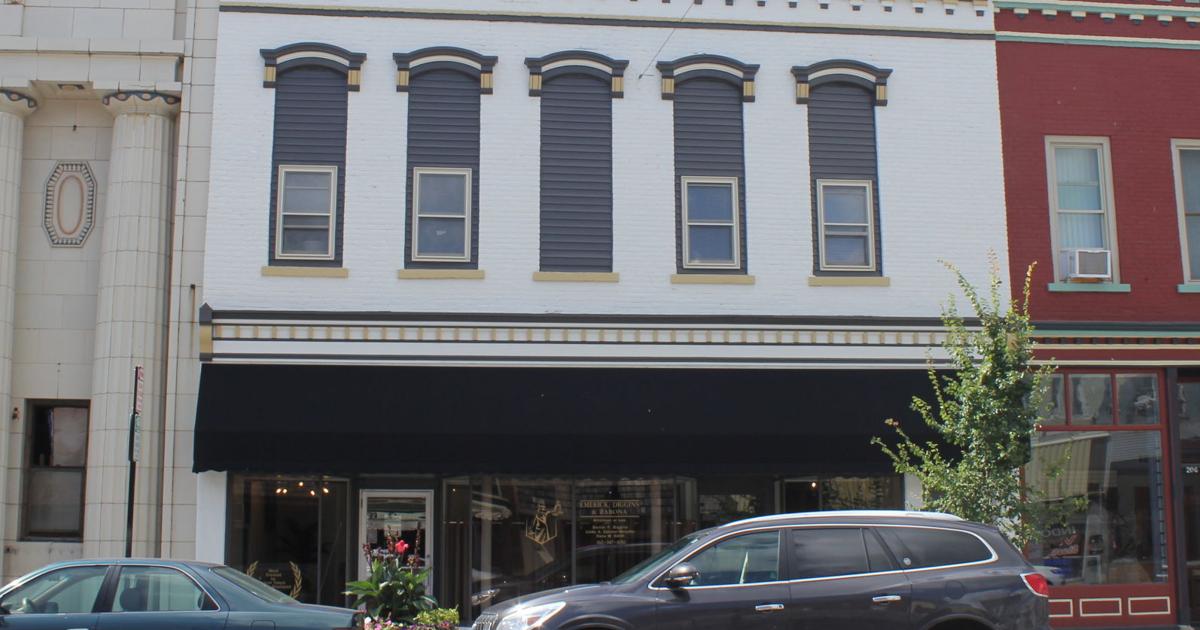 KENDALLVILLE — Two downtown buildings will be getting some new second floor windows, with the Kendallville Historic Preservation Commission granting their blessing on the replacements.
But more than that, Wednesday afternoon's meeting was a good example of the board doing their best to balance ideals versus reality.
The commission approved replacements at 208 S. Main St., the Emerick, Diggins, Zabona law office owned by Linda Zabona-Wooster, and at 121 S. Main St., occupied by The Purdue Dream owned by Tina Edwards.
On 208 S. Main St, Zabona-Wooster is looking to replace six second-story windows in total, four on the front facade and two on the rear.
The windows will be replaced in the same size as the existing windows, which Indiana Landmarks adviser Deb Parcell noted was a little bit of a disappointment because the original windows were the much-larger arch-topped style.
And that's where the balance between "best" and "good" came into play.
The second-floor apartment at 208 S. Main St. has a dropped ceiling that is situated just a little bit above the top of the windows, while mechanical infrastructure is located over that ceiling, Parcell said.
"My first thought was they need to be returned to the original size," Parcell said. "The ceiling's been dropped and there's mechanicals running up above there. I don't think you can ask them to do that, unfortunately."
The goal of the historic preservation commission to restore and preserve the state of the downtown buildings as close to their original style and character as possible. But historic preservation folks always talk about having to try to find a line between what's perfect and what's practical, and this was a perfect case of that.
While restoring the windows to their original condition would be ideal, it didn't make much sense to demand the owner spend more to put in windows that would extend well past the usable living space on the second floor.
"It's just so disappointing because it would so change the look of that building," Parcell said. "It's probably too big of an ask."
That being said, the original request from Zabona-Wooster was to replace the vinyl windows with vinyl, but the city's guidelines suggest a more durable material so that's where a line was drawn.
Changing to an aluminum-clad wood window did add $325 per window for to the price for the front four, but with that change in place the preservation commission opted to approve the updates.
After that, the commission was considering a similar window replacement project for 121 S. Main St. at the Pure Dream.
That replacement had less discussion attached, as Edwards had already proposed the aluminum-clad wood, double-hung windows to replace the cheap and flimsy plexiglass that had been put up by a previous owner.
"I can't believe they did that, it was so unsafe," Edwards said of the plexiglass.
The windows will be a welcome addition to second-floor interior renovations she's doing to turn her upstairs space into two living spaces, which may be rented out via a service like Airbnb or maybe one apartment and one rental, Edwards said. The spaces will have an exposed brick wall to give them a little urban-living chic.
Commission member Keith Ballard has seen the progress and was impressed with the work that's been done so far.
"That upstairs really looks good," Ballard said.
"It's crazy to see what it looked like before," Edwards agreed.
Commission members approved the window replacement plan as presented.