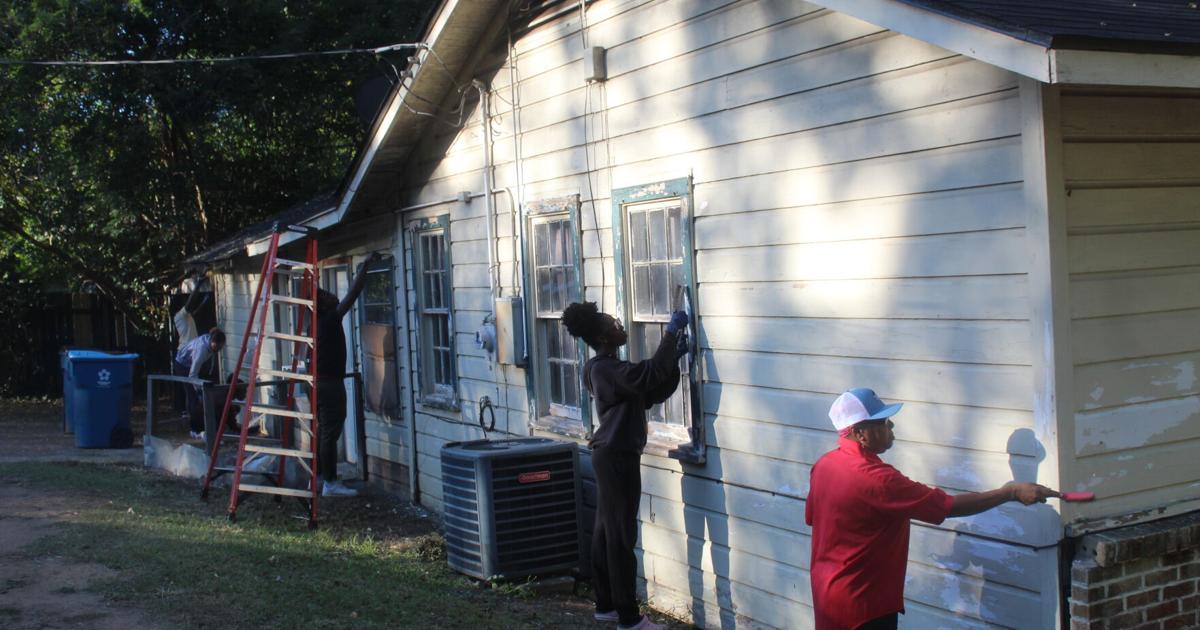 Many members of the New Town Neighborhood have wanted to paint the houses in their historical district for years, but lack the funds to physical ability to do so. This is where the New Town Neighborhood Association comes in, with a dozen volunteers taking time out of their Saturday this weekend to volunteer to paint one of many houses in the district.
"It's a lot of fun, and we are always happy that we started a project when we get it done," said New Town Association member Marvin Bonner, who was on site this weekend.
Bonner explained that the program is part of the associations continued efforts to beautify the neighborhood, with a number of houses receiving a new coat of paint, getting yard work done, and even receiving minor exterior repairs.
"Really the biggest obstacle to people in up keeping their own home is that you have be financially stable to do so, and the price has only gone up. The cost of paint alone is three times higher than it used to be," Bonner said.
That's why the New Town Neighborhood Association is partnering with local and national businesses to make this project a reality, with paint for a number of houses donated both by Lowe's and Sherwin-Williams this year.
Additionally, Bonner said that other businesses have been donating food to feed volunteers who come out on Saturday mornings to assist, including both Chili's and Chick-fil-A.
Volunteers from the New Town Neighborhood Association, along with student volunteers from Wiley College, came together Saturday to paint the house located on Taft and Marion Streets in Marshall.
Bonner said that the program hopes to complete one additional house project after this weekend's project is complete, before the end of the year.
He stated that weather permitting; the program will wrap up next month with a handful of houses in the New Town Neighborhood renovated for the New Year.
"It takes a group of people who are committed to coming and doing the work, because these projects are a lot and they take time and money to get done," Bonner said.
Community members can learn more about the New Town Neighborhood Association through the group's Facebook page at www.facebook.com/profile.php?id=100064413833559.