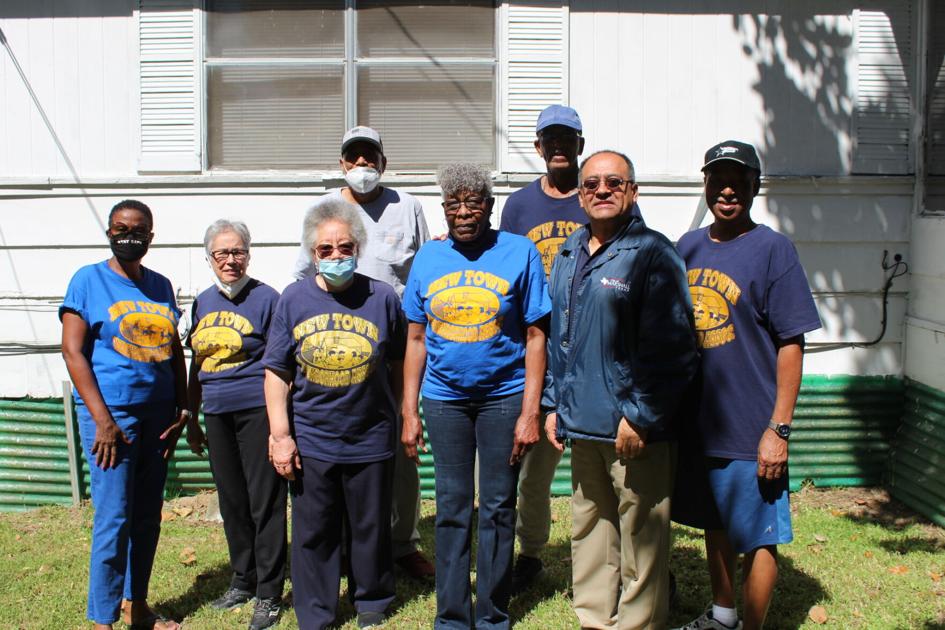 Members of the New Town Neighborhood Association, as well as City Council members and staff, gathered together Wednesday on Morton Street to celebrate the creation of the association's new house painting program.
The group gathered at the house of Gwendolyn Neugent Wright, a New Town community member, who was selected as the first house to be painted through the volunteer program.
"God is good," Neugent Wright said, "I have been trying to get this old house up to shape for a long time. So thank you, so much for this."
NNA member Kenneth Moon said that the program is designed to be run by community volunteers, and with the support of the community businesses.
Lowe's of Marshall donated the paint and wood volunteers will use to give Neugent Wright's home a facelift, according to Moon, who said that the new program could not have been a success without their support.
The program, which was created in collaboration between NNA and the City of Marshall, is a way for the association to assist community members who may have a hard time keep up with repairs on their homes to improve the façade through community assistance.
Councilmembers Marvin Bonner, Vernia Calhoun and Leo Morris were all present at the event, with all three councilmembers also involved in the NNA.
"This is an important part of the process," Calhoun said, "In revitalizing New Town, we make the city of Marshall better, it's good for everyone."
Moon said that the association hopes to complete three houses by the end of the year with the new program, and that they are always looking for more community volunteers to come out and assist during the event.
The work will start on Neugent Wright's house this weekend, on Saturday at 8 a.m. Community members are welcome to go to the group's Facebook page at "New Town Neighborhood Association" to learn more or to contact them about volunteering for the new program.
Community members can also keep up with the New Town Neighborhood Association through their monthly meetings, held every second Tuesday of the month at 6 p.m. at the George A. Thompson American Legion Post.