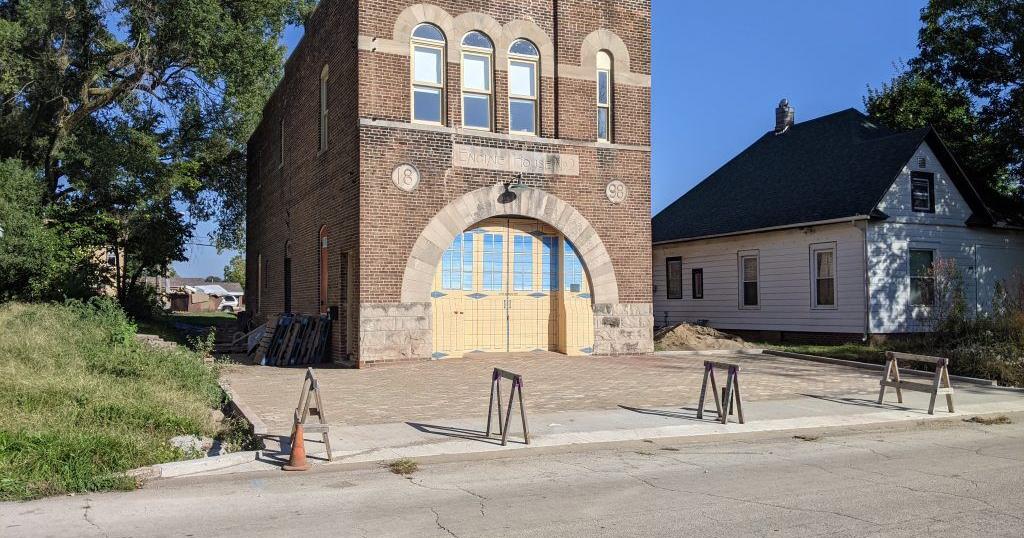 DANVILLE — A new roof and windows are planned for Habitat for Humanity of Danville's Engine House No. 2.
The historic former fire station is at 705 N. Walnut St.
The Danville Historic Preservation Commission at its 6 p.m. Thursday meeting at city hall will consider a certificate of appropriateness for the building.
According to Habitat Executive Director Jonathan Gibson, they plan to "replace 11 windows on the second story with historically appropriate windows … and reroof the building with a membrane roofing system. The windows will match the color of the current windows, since the almond color was an original color for the building. The building currently has a membrane roof. This would add two inches of polyisocyanurate insulation and 50 mil PVC membrane. This part of the roofing system is not visible from the ground and will not change the appearance of the building."
McDowell Builders and Sentry Roofing will be the architect, contractor and builder for the project.
The city donated the former fire station to Habitat in 2008.
Habitat has used the building for office space, tools and material storage and to house AmeriCorps National Civilian Community Corps teams who have helped Habitat through the years.
Engine House No. 2 was built in 1898 and served as an all African-American fire station until 1963 when the fire department was integrated.
Habitat also last year had the old bricks re-laid in front of the firehouse and added sidewalk. The bricks were part of the original building and needed a new foundation of rock and sand put under them, so they were solid and level again. Habitat also poured a new sidewalk and concrete curb that should help divert water away from the bricks.