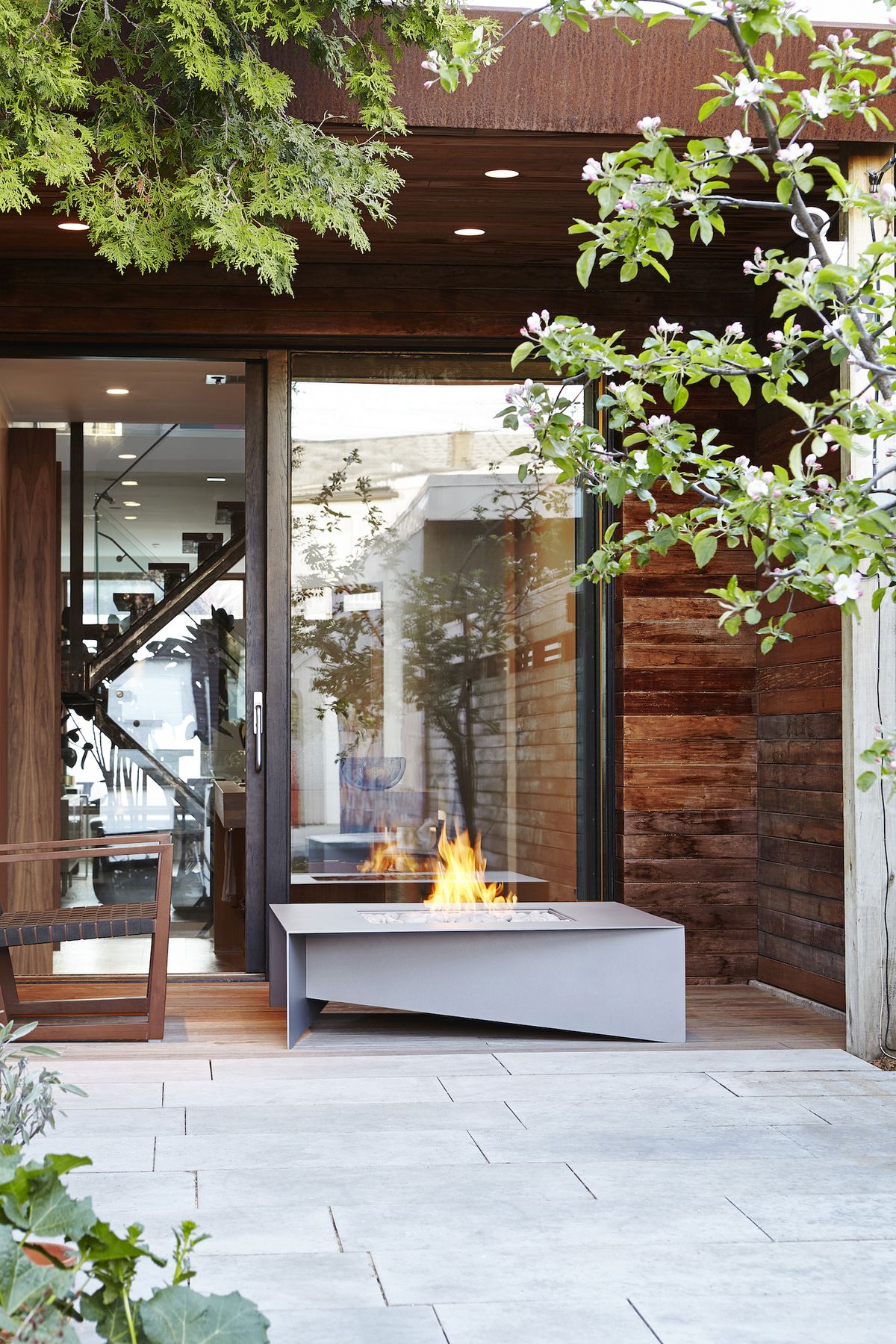 Ok, autumn is here, but that doesn't mean you have to stop enjoying some time outside. Since more of us still have to work and socialize at home, we still have to make the most of every inch of our house – and that includes our gardens, terraces and balconies. What's more, who'd want to lose the mental-boosting health benefits of snapping a few minutes outdoors every day? Not us. Whether you're looking for a daybed to cocoon, some statement seats that are as chic as they are comfortable, or clever multitasking pieces, we have the latest modern patio furniture waiting for you.
All-in-one design
Blurring the lines between fittings and foliage is a strong new trend and perfect for making the most of smaller outdoor spaces. The screening with climbers and built-in seating, which also includes planters and raised beds, ensure an elegant, cohesive appearance.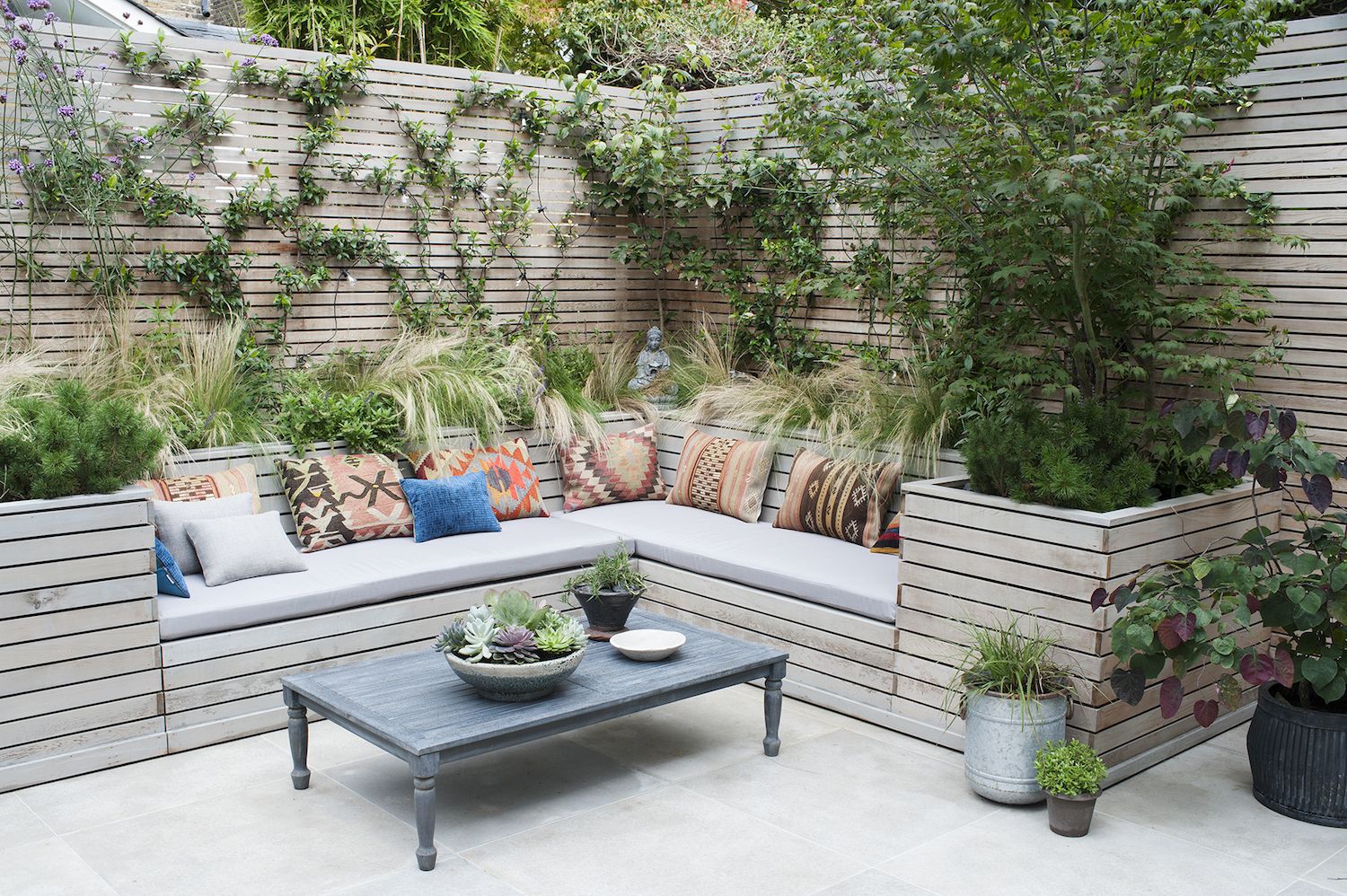 See also: 50 Stylish Garden Patio Ideas
Outstanding seating
A sculpture, practical seating, or both? Just a few well-chosen pieces of furniture can bring a lushly planted courtyard to life. Look for shapes and colors that reflect the color of flowers or foliage.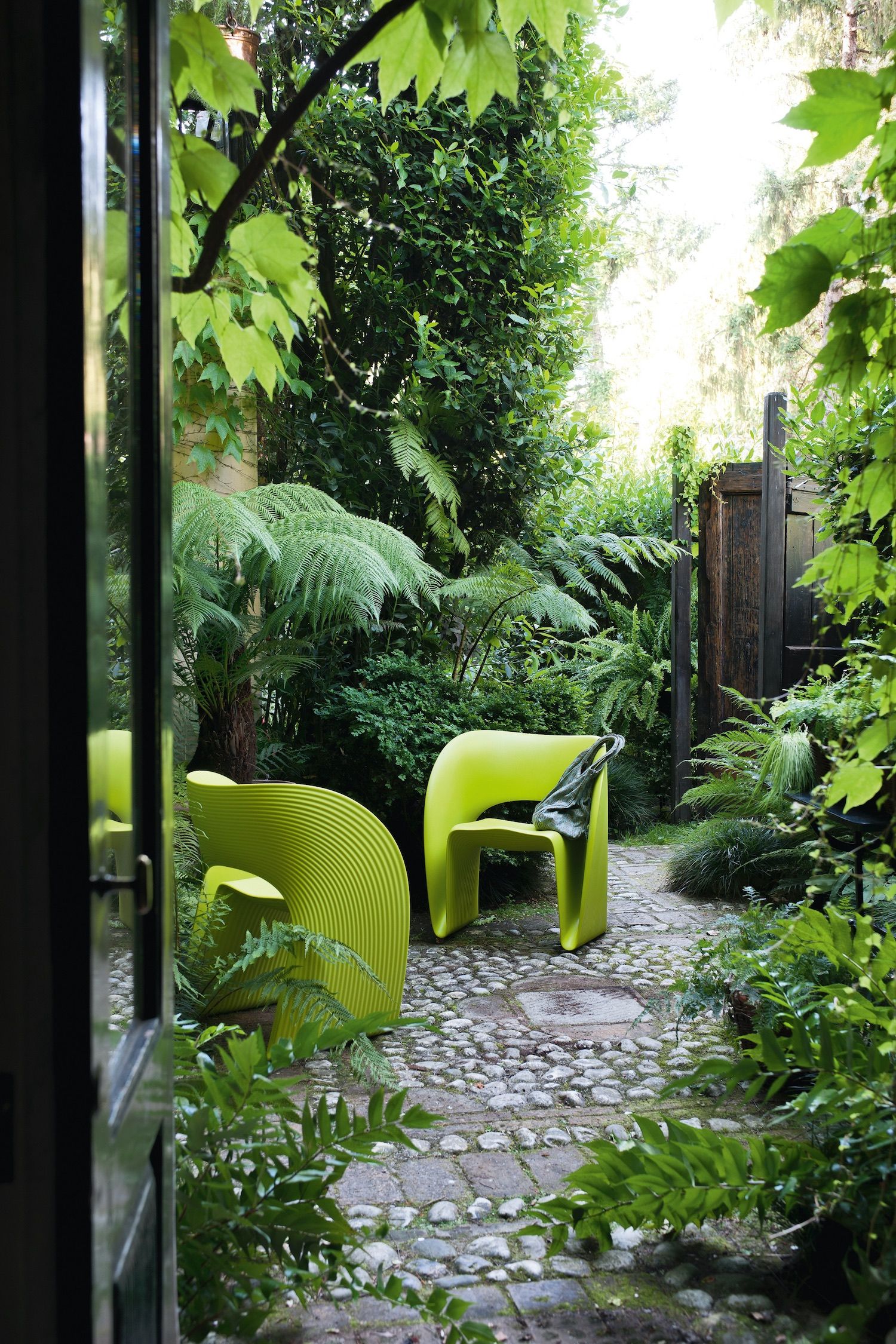 See also: Chic and Stylish Ideas for Small Gardens
Mixed materials
A bold contrast of materials and surfaces is certainly one of the most exciting new trends in furniture design. From whimsical lounge sets made of light wood and inflatable PVC to expansive dining tables with powder-coated steel and natural acacia, the overall effect is really impressive.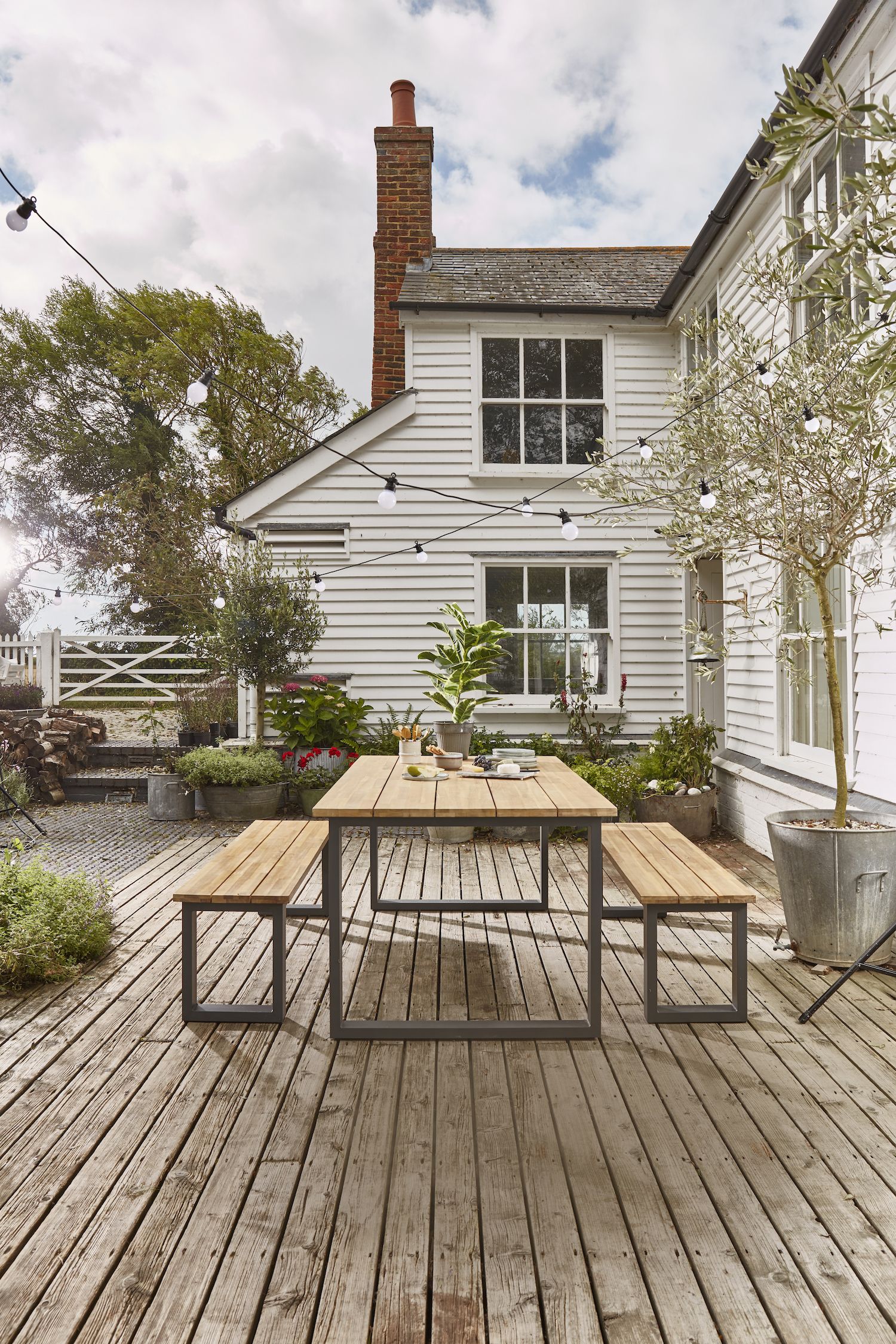 See also: The stylish garden furniture and accessories that we currently covet
Casual concrete
Let the materials and shape do the talking by opting for a simple and sculptural dining set. A combination of concrete stools and a slab style table sits beautifully next to weathered wood shingles and patios.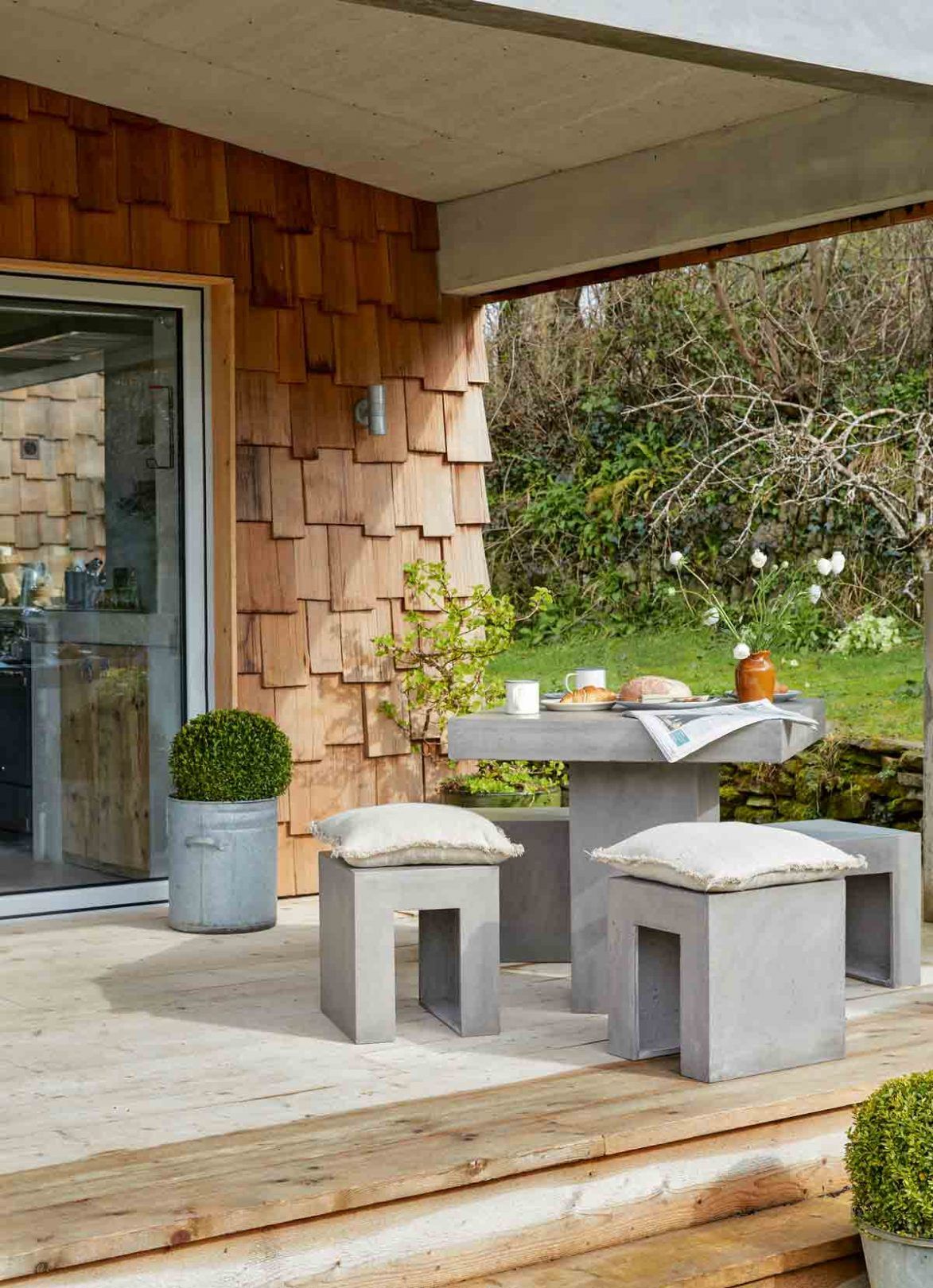 See also: Stylishly clever ideas for garden decks
Simple design
In many of today's urban gardens there is a definite step towards stark simplicity. Neat, no-frills bench-style seating made from beautifully weathered wooden boards is the perfect showcase for geometrically patterned pillows and colorful, painted walls.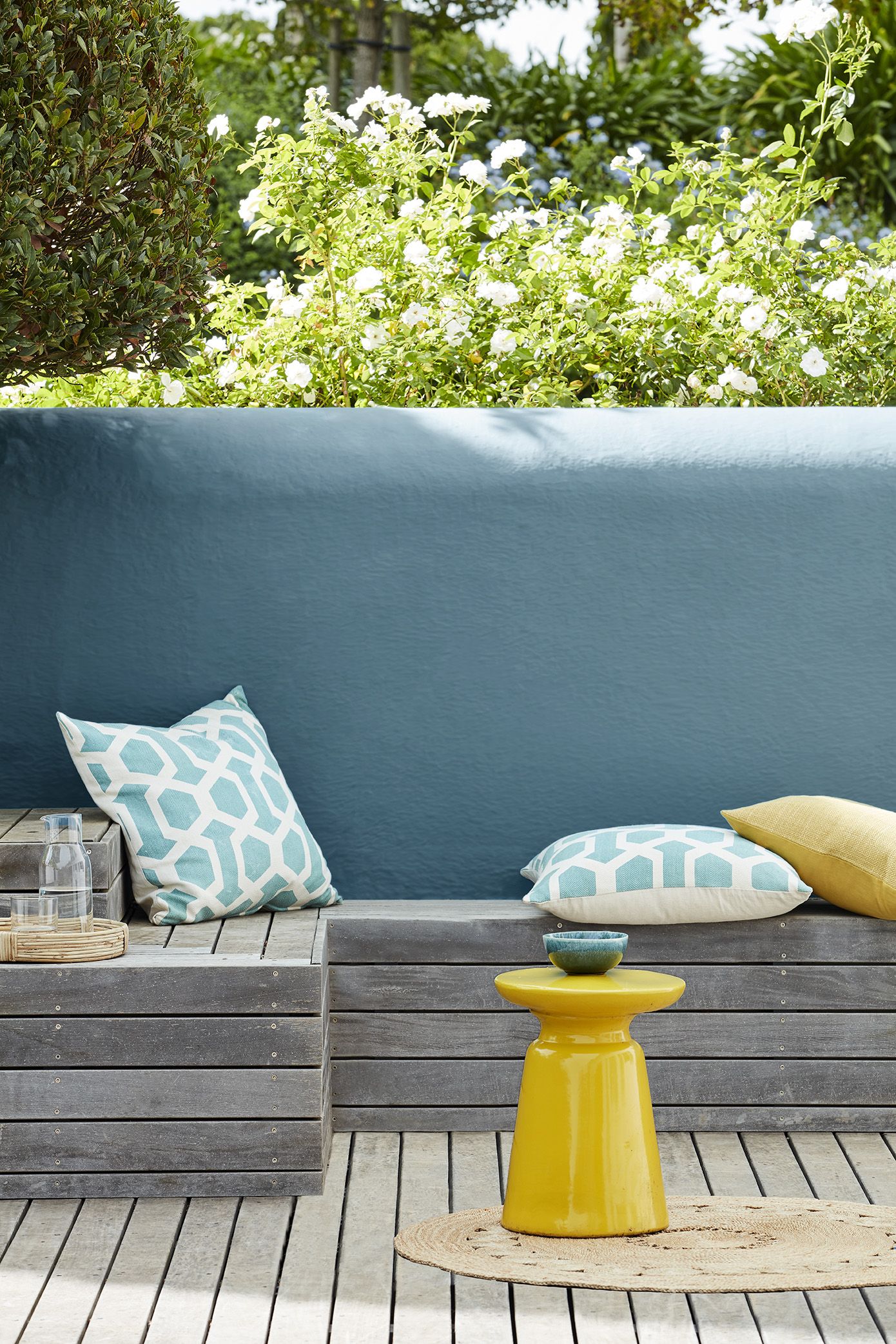 See also: Balcony Ideas to Make the Most of a Small Balcony
Fire tables
A cozy source of heat, a convenient place to enjoy drinks and nibbles, and a true centerpiece of the garden, fire tables are here to stay. Find a circular, square or rectangular design to match your seating area and choose between eco-friendly and smoke-free bioethanol or propane, either in bottles or in piping.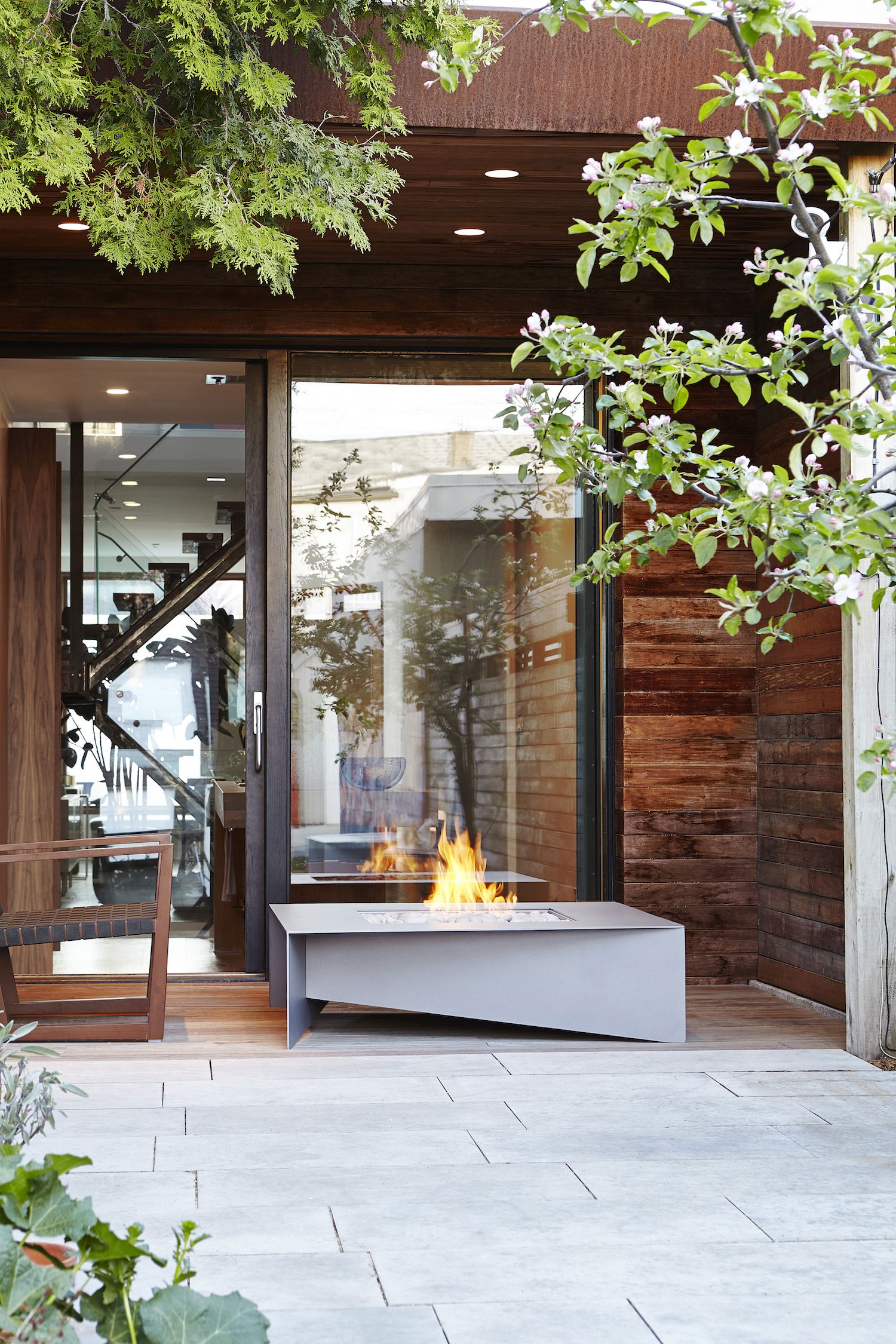 See Also: How To Install An Outdoor Kitchen – Expert Tips For A Stylish New Cooking Area
Portable parts
Follow your mood and the sun by choosing wearable pieces. Footstools, poufs, low tables and even side tables with handles can easily be brought from the balcony into the garden. inside or outside.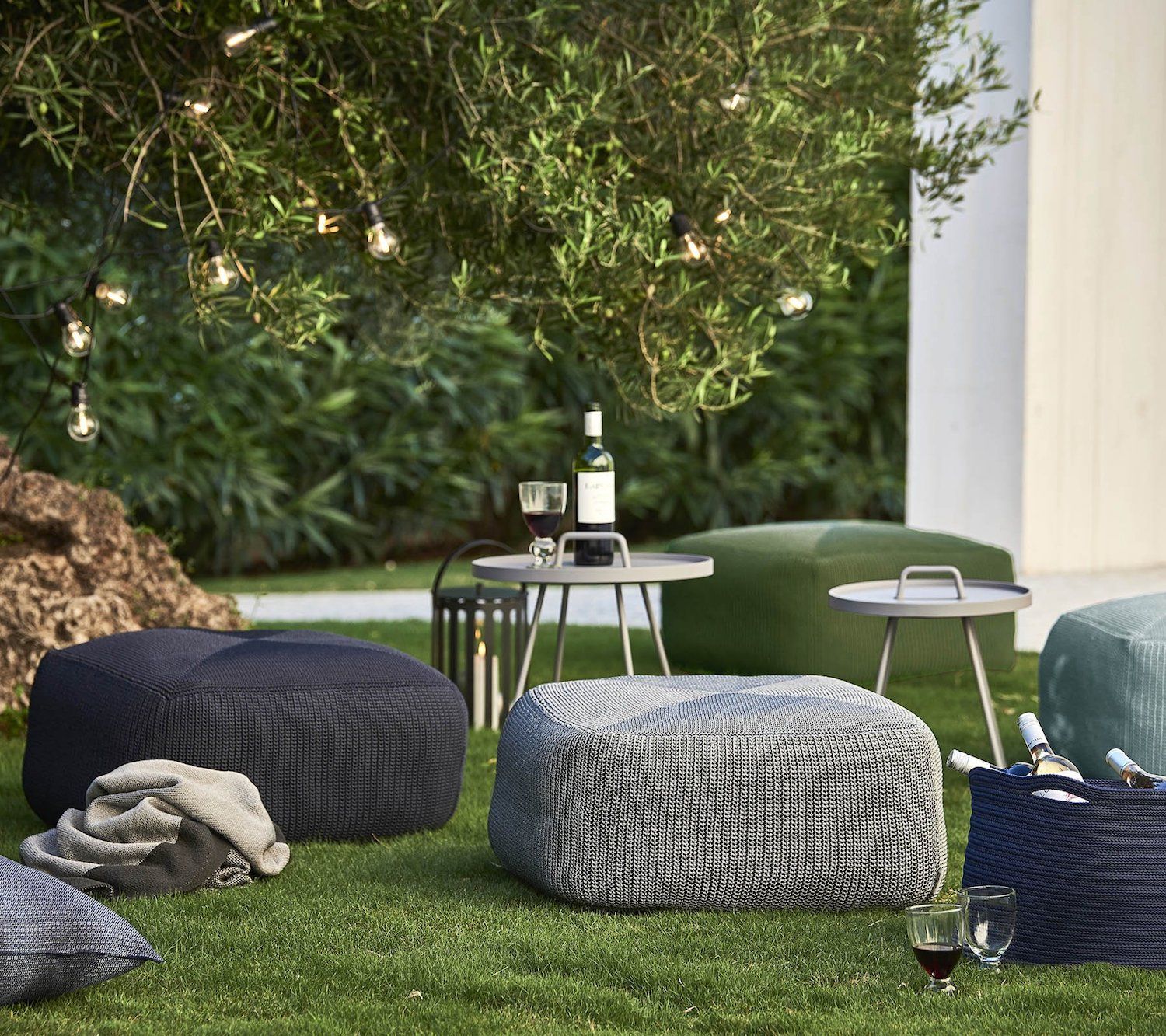 See also: Cool Ways To Bring Nature Into Your Home
Handy side tables
The outdoor side tables are extremely practical and the perfect place for additional lighting and drinks for guests. They are great for filling in the uncomfortable gaps between seats and creating the perfect outdoor lounge setting.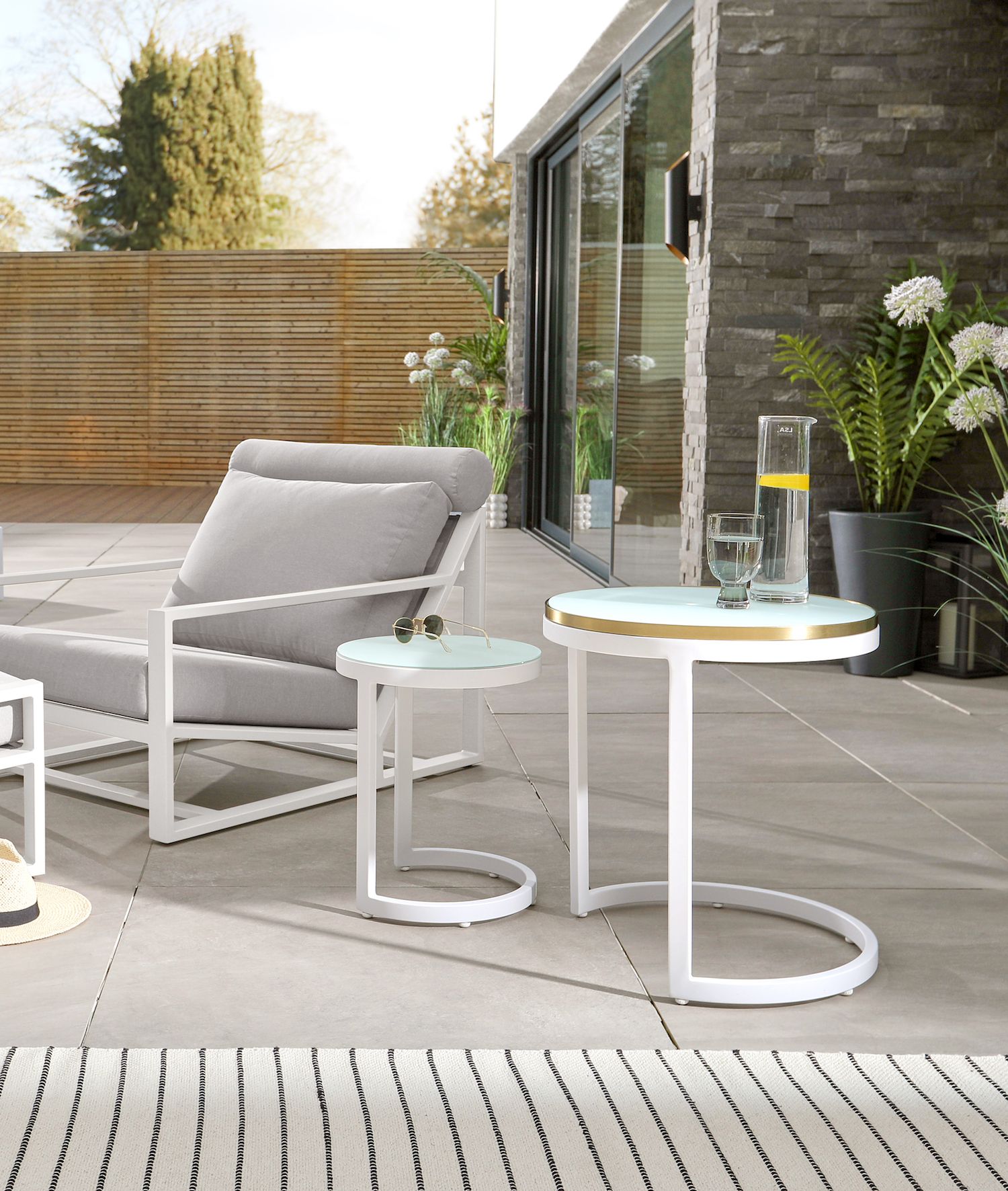 See also: Cool Urban Outdoor Living Spaces: Garden, Patio, and Rooftop Inspiration
Oversized coffee table
Moving the living room outside has to be THE biggest design change this year, and nothing conjures up more than a sprawling coffee table. Set it on an outdoor rug and drag the seating around for an instant, cozy feel.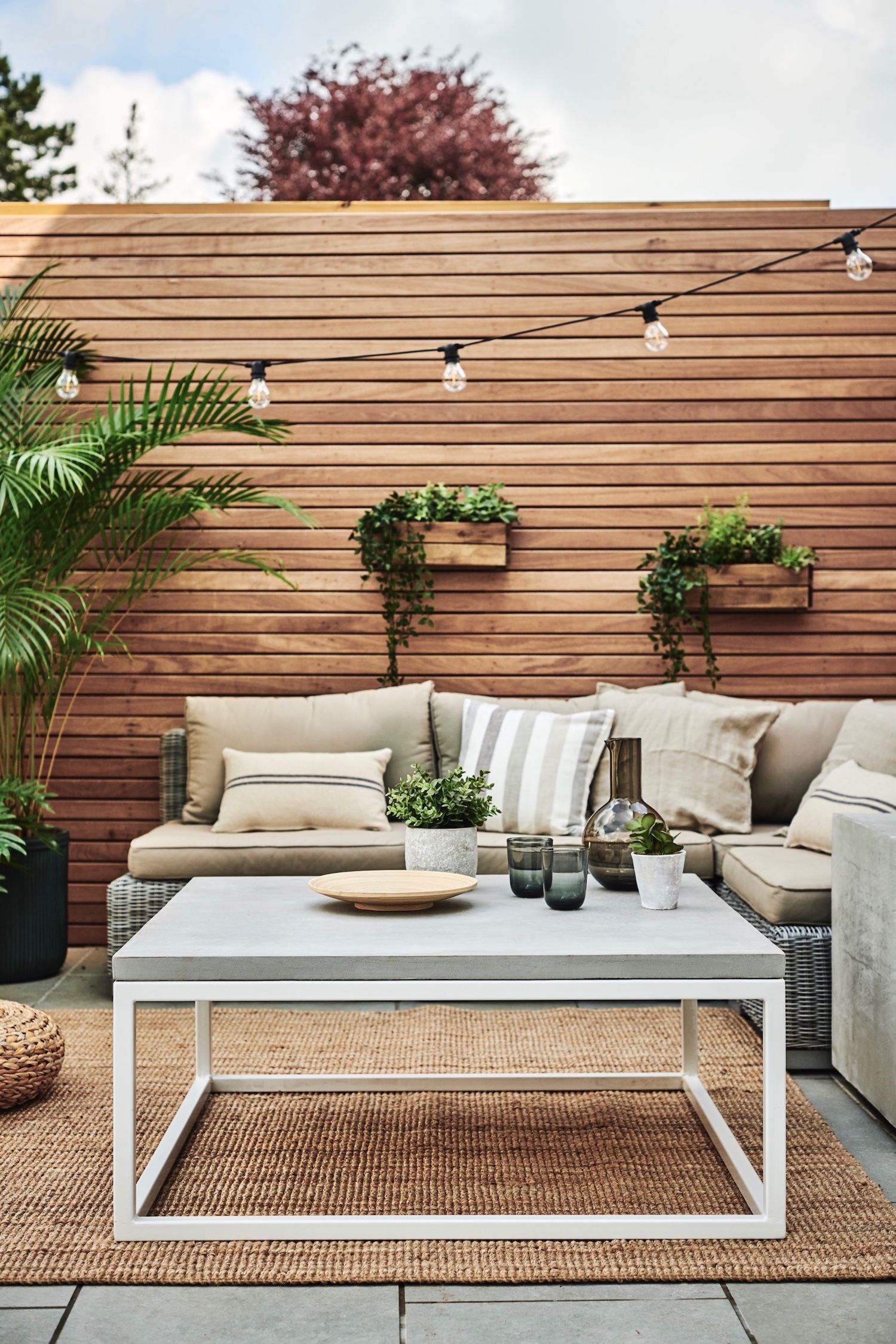 See also: Discover a light, airy house set in a beautiful courtyard garden
Easy-care resin
Lightweight and stunning multipurpose pieces are a great way to get more out of a high-end design. Look for durable pieces made of seamless polypropylene and combine the colors for each room.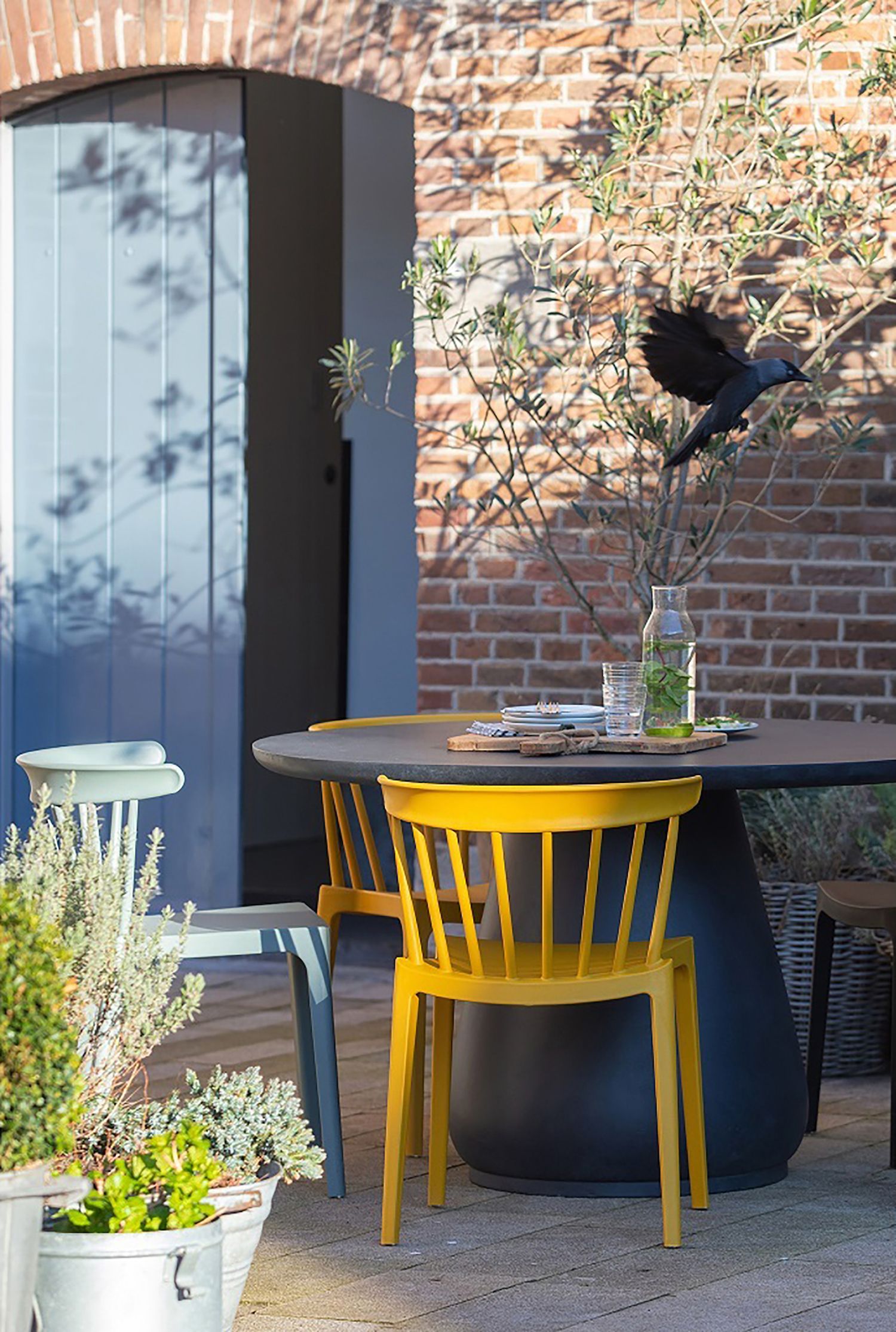 Surprising colors
A dash of unexpected color is a surefire way to spice up any room – inside or outside. Highlight ornate and traditional pieces with a distinctly contemporary hue. Maximize the impact with a muted background and mono accessories.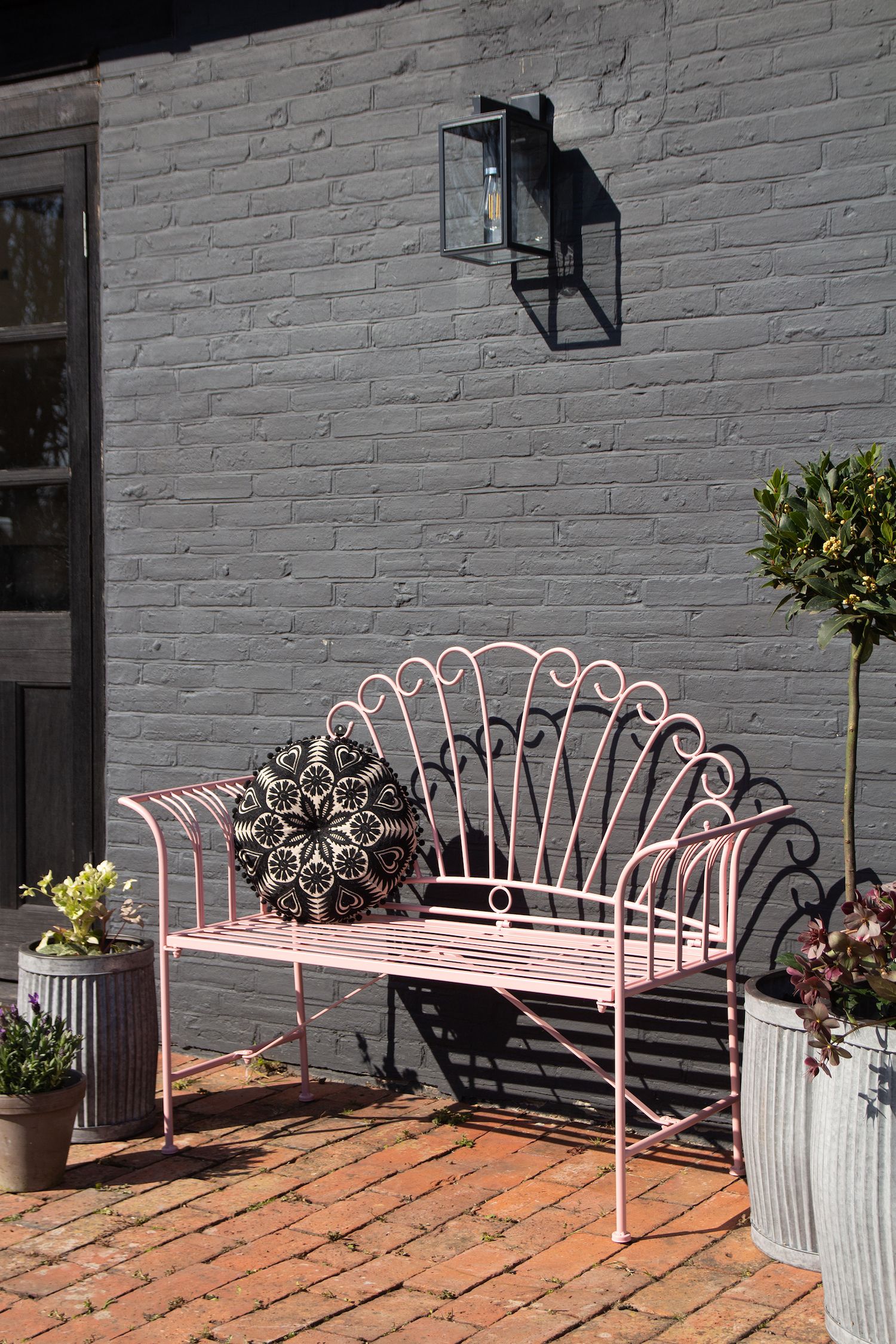 Linear furniture
Let yourself be inspired by your surroundings and use it to inspire your furniture selection. Echo the fine lines of narrow wooden deck boards with winding steel band furniture and an eye-catching, striped vase.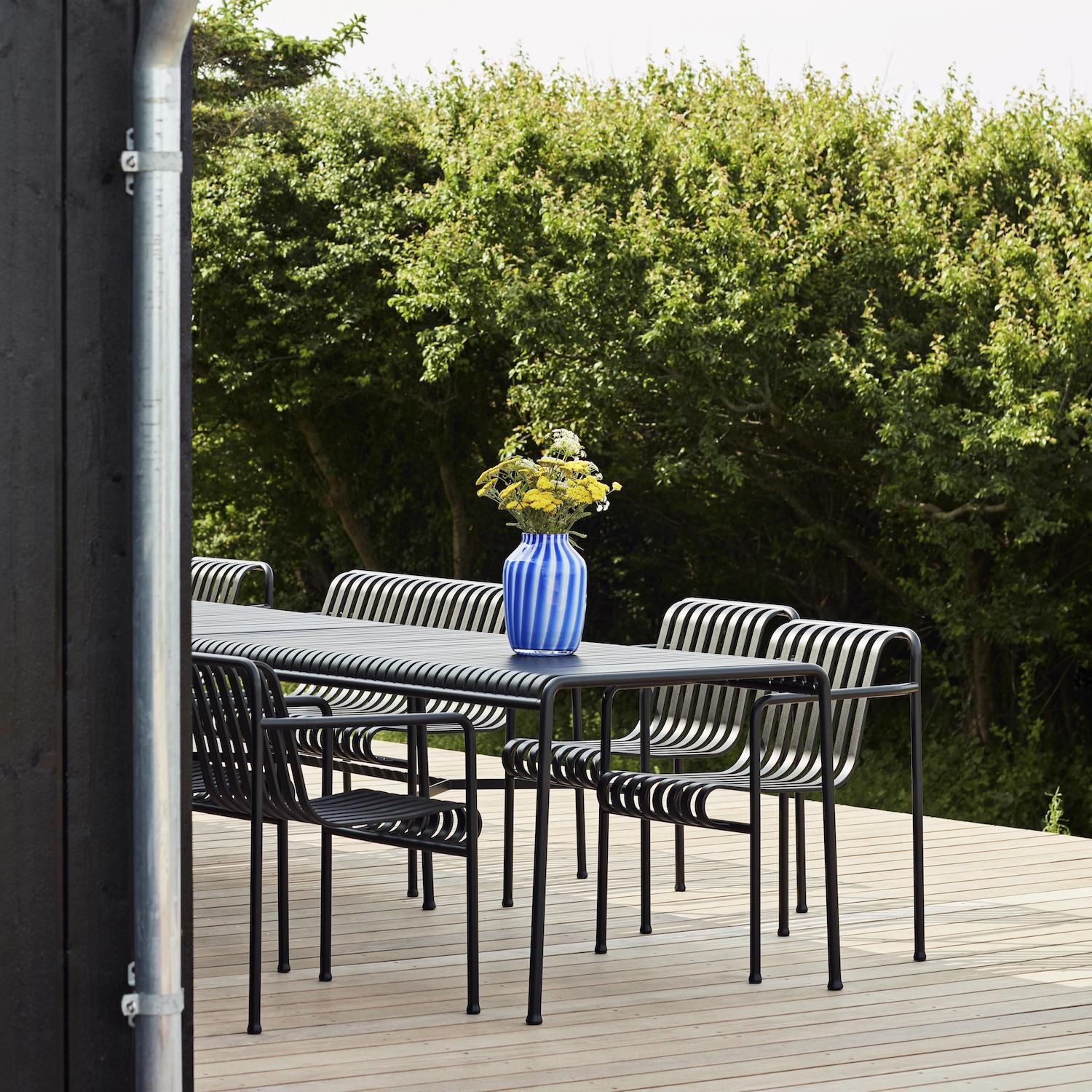 Rocking chair
Cocoon yourself comfortably and escape the world in a blissful hanging chair. Swap out bulky '60s numbers and look for finely woven designs that gently filter the light. Stack yourself with velvet pillows, a faux fur rug and sway gently in the wind.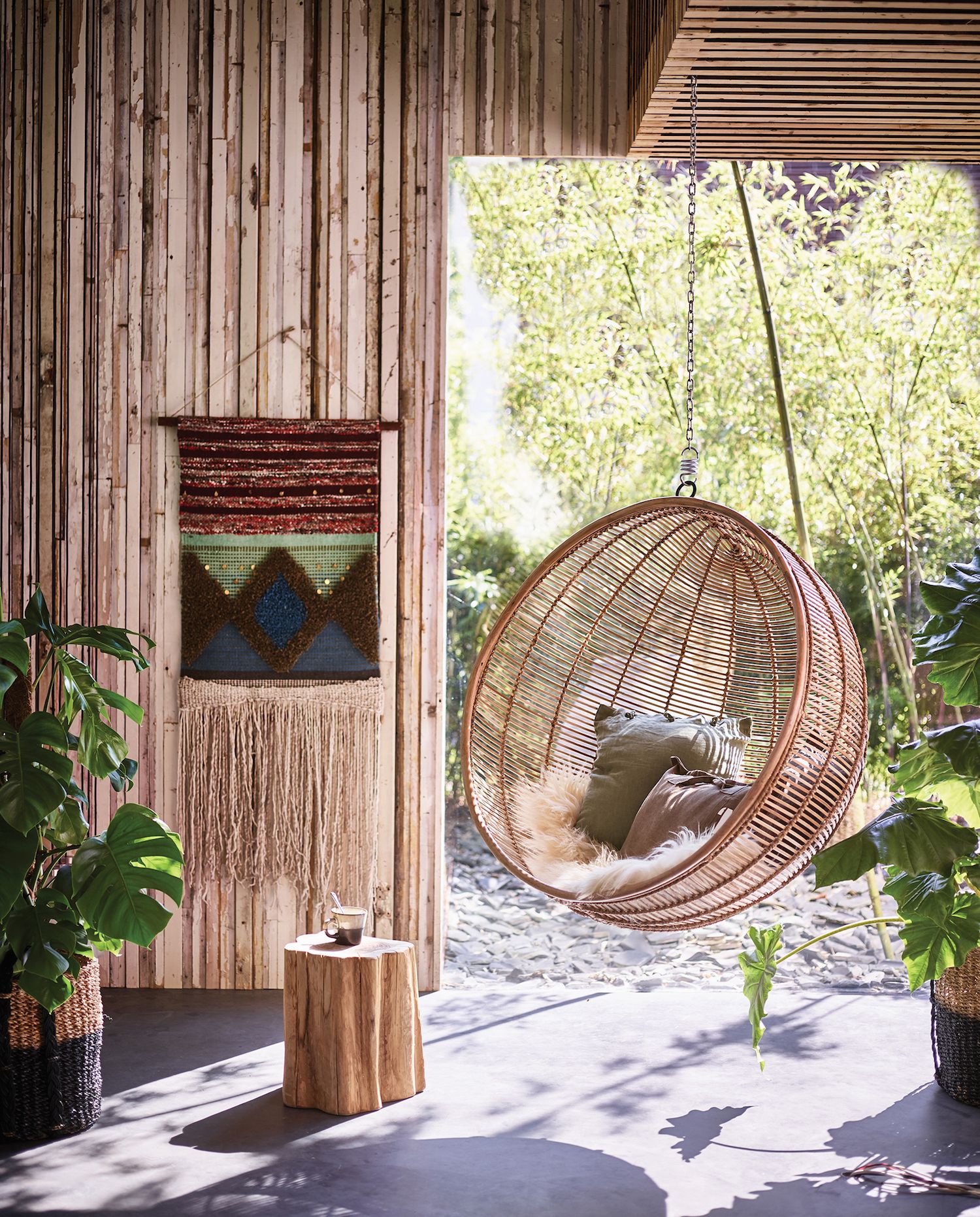 See also: THE COX & COX HANGING TIP TO LOOK FOR THIS SUMMER
Rattan in a new look
The latest rattan designs are all about light and airy interlacing patterns and clear, curved outlines. Increase the impact and opt for a bold finish in graphite or coconut.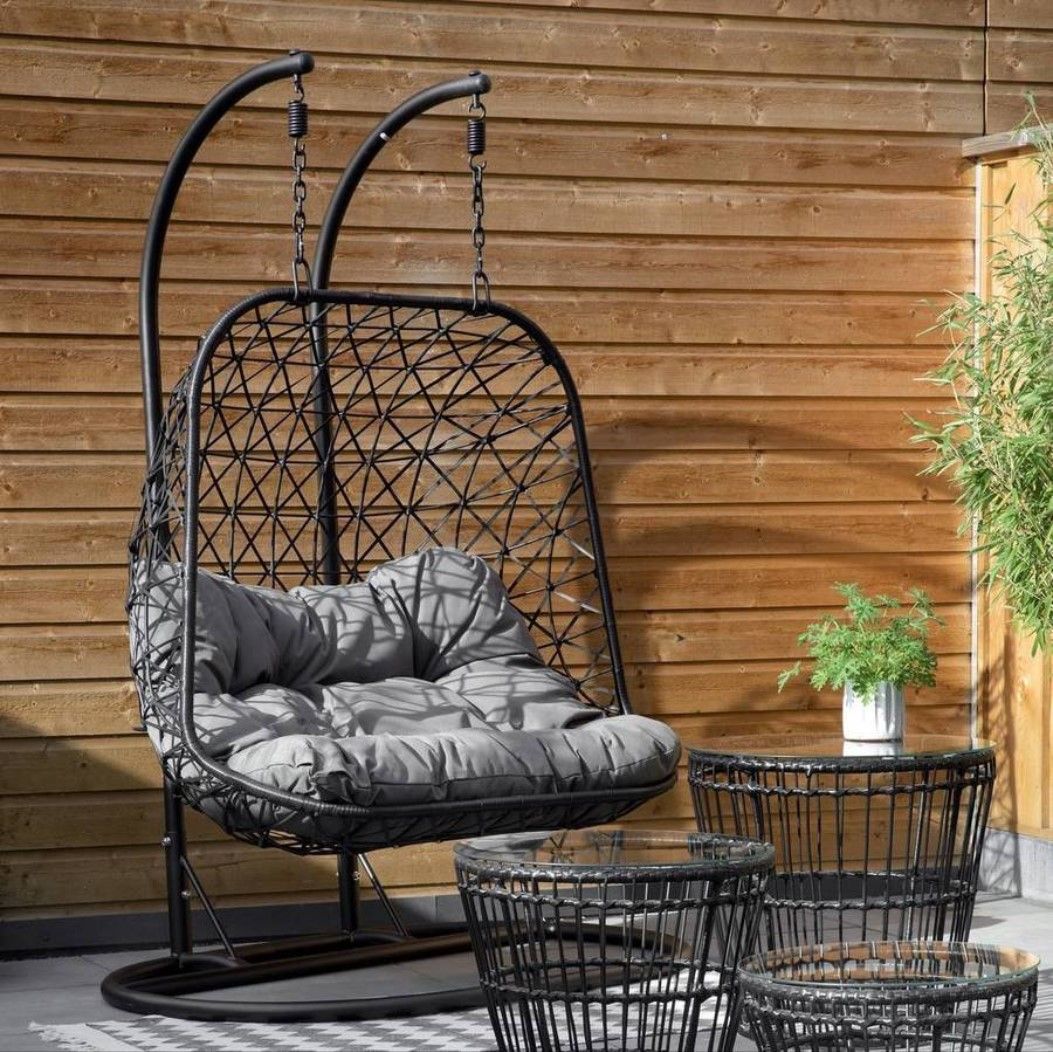 Adapted banquets
Sit back and relax in style with smart, space-saving built-in seating. This sunken rest area is upholstered in a bold strip of coral and all-weather fabric and features concealed storage, an outdoor fire, and doubles as a retaining wall for the surrounding vegetation.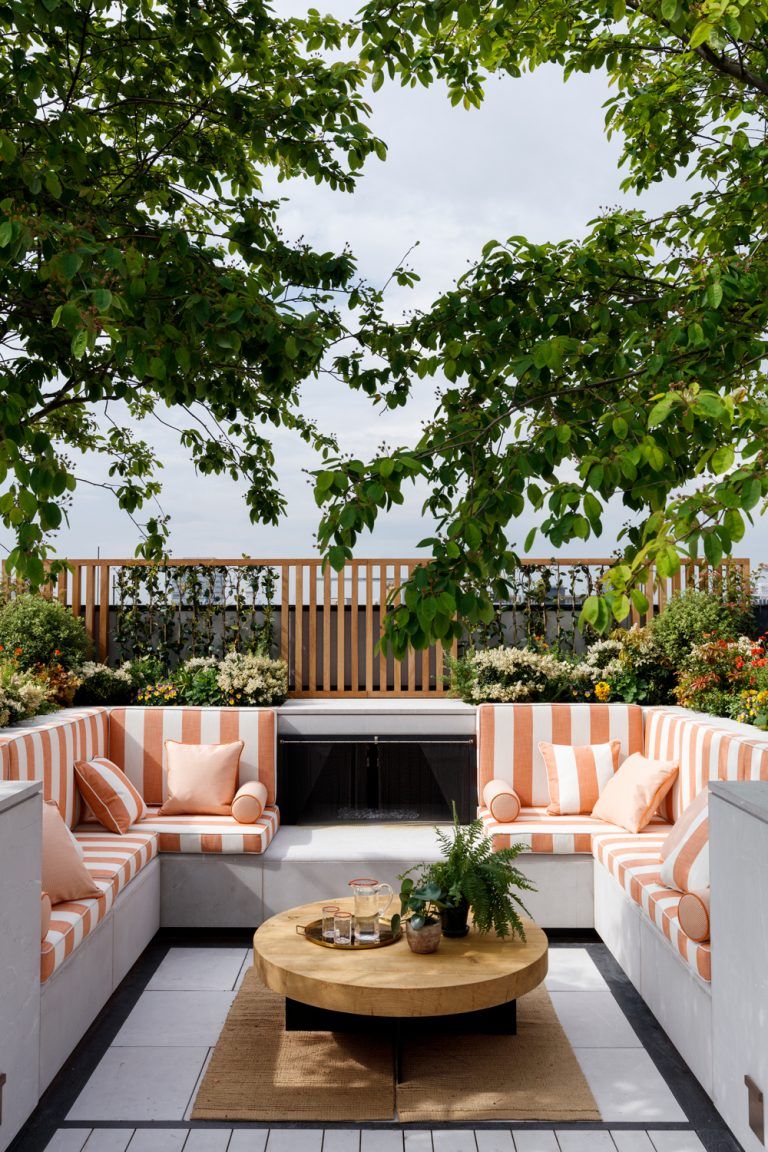 All-weather lazing around
High luxury and sculpture – the fine lines and enveloping shapes of indoor sofas have finally arrived outdoors and on the terrace. Thanks to clever advances in weatherproof fabrics, these fully upholstered models can easily handle all the elements to create a cozy outdoor space that you won't want to leave.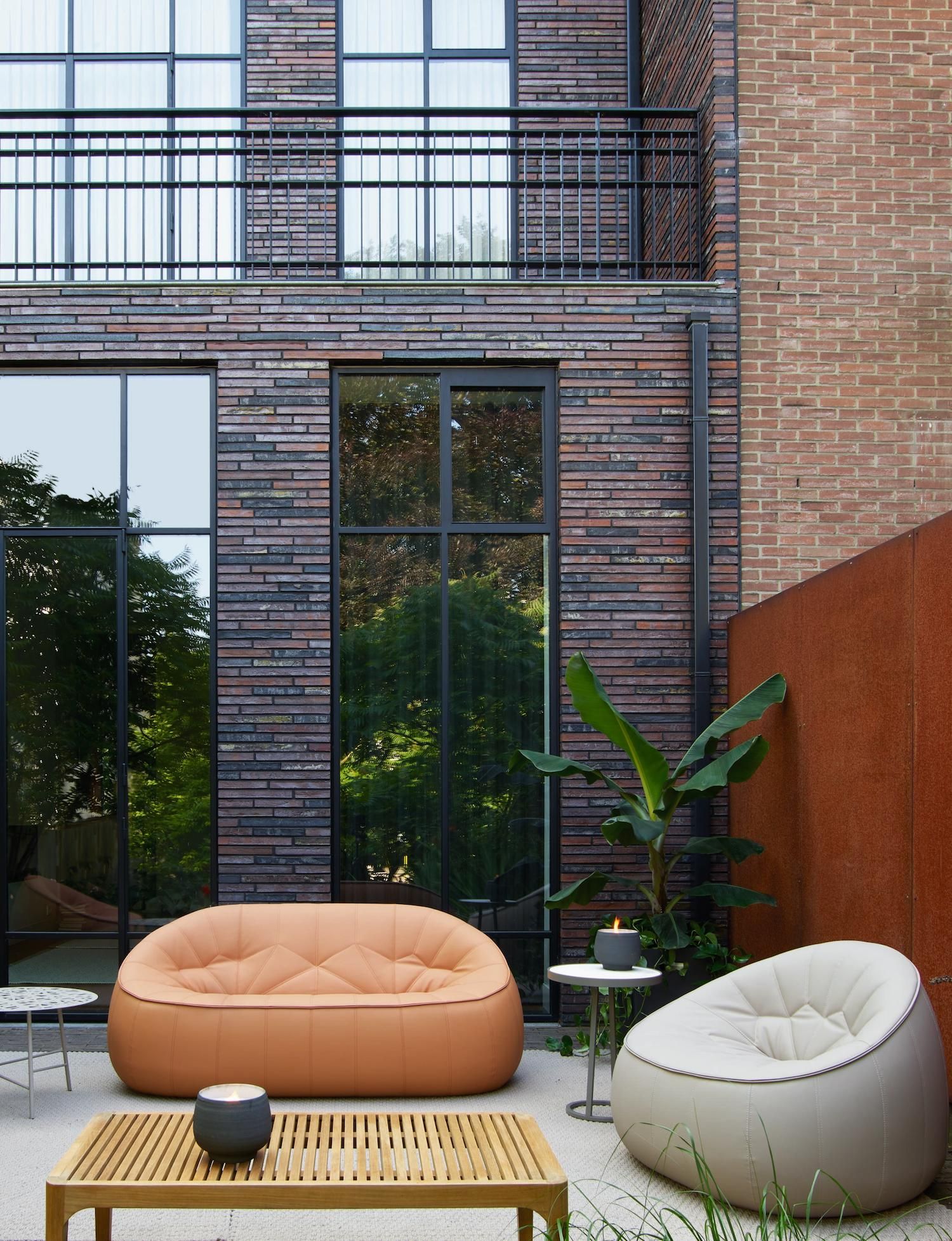 Decadent day bed
Perch, doze off or just relax in luxury – day beds will quickly become a fixture in the sharpest of gardens. Though only for nice days, give yourself a little escape and opt for an elegant frame with a lined canopy and lots of plush pillows. Not only during the day – they also add a sultry note in the evening.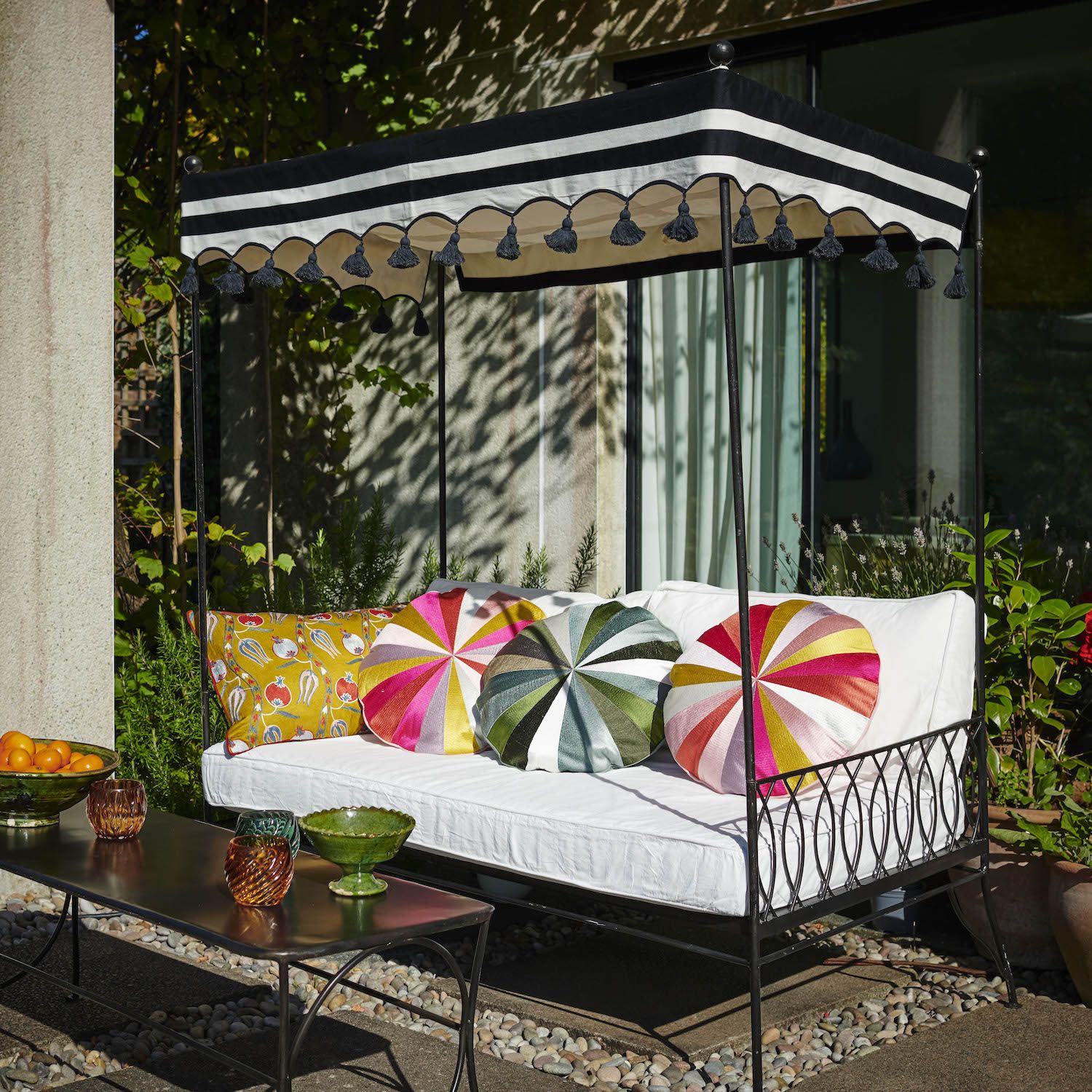 questions and answers
What type of modern patio furniture is the most durable?
Pieces of concrete, polypropylene, and resin are fine to leave outside, while pieces of synthetic rattan and softwood are best stored in a dry place or covered on site when not in use. Wood furniture naturally goes "silver" or weatherproof, which is part of its charm. However, you can slow down this process with wood preservatives.
How do I care for garden furniture?
A simple wipe with hot soapy water and a lint-free cloth is enough to remove dirt from most types of furniture. However, there are a few other tricks that you should try. Metal and teak garden furniture can be cleaned with a pressure washer on the low setting, while a foam-free solution for all-weather rattan is essential to prevent dirt build-up.
What is the best treatment for wooden furniture?
Unless you want a beautifully weathered surface, every wood outdoors is regularly coated with wood preservatives. Natural oils such as teak, Danish or tung oil repel rain or moisture, while wooden furniture for garden furniture stains the wood and also protects it.
Can you leave rattan furniture outside?
Natural rattan is definitely not wet weather friendly. Therefore, always move furniture in on rainy days. Artificial or synthetic rattan made from high density polypropylene (HDPE) is a much more durable option and can be kept free of dirt and grime with a regular brush or hose downward.
Where can I find high quality garden furniture?
Outdoor design specialists and high-end furniture retailers have a large knowledge base and can advise you on the most durable materials and finishes, as well as the latest looks. Many high street and mass market retailers tend to have seasonal lines only, from early spring to late summer in the UK. While they are likely to have limited choices in winter, they are great for finding end-of-season bargains.