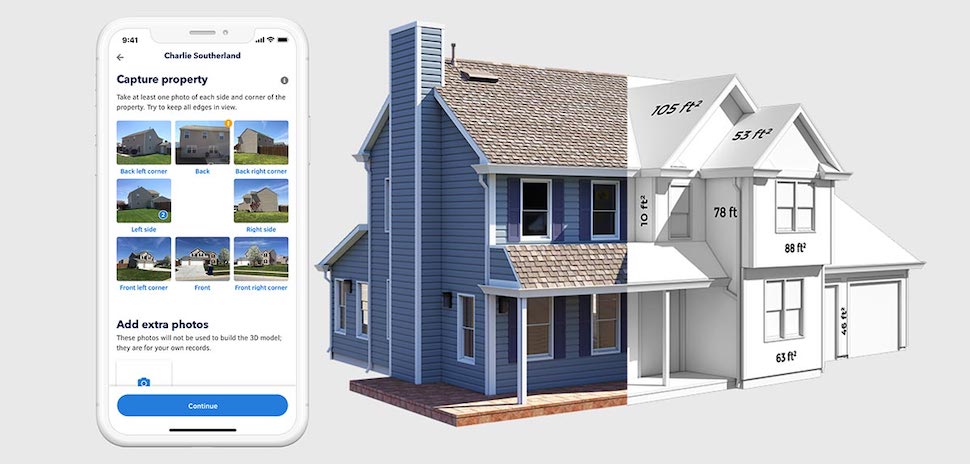 When a contractor needs to order, say, shingles to roof a house, many measurements need to be taken to ensure enough—but not too many—materials are ordered for the project. So what's an easy way to do it? As with most other things these days, you just need to whip out your phone.
That's the solution provided by HOVER, a San Francisco-based tech company that turns smartphone photos or blueprints into a digital twin packed with 3D data.
McKinney's SRS Distribution gets the HOVER touch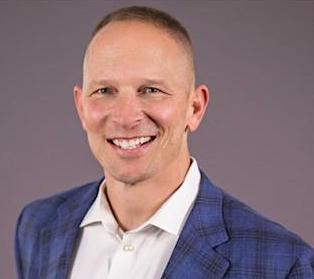 Today McKinney-based SRS Distribution—a roofing and building materials distributor operating under a family of brands in 610 locations across 44 states—announced a renewed partnership with HOVER that will allow contractors to order roofing and siding materials directly from the HOVER platform. The goal: streamlining the process of ensuring material quantities are based on accurate measurements.
"The adoption of digital technology within the building industry is accelerating rapidly, so we're excited to announce the renewal of our partnership with HOVER." Kent Gardner, chief revenue and marketing officer for SRS, said in a statement.
"Collectively, we're committed to working together to ensure added value in the digital space for both our current and future customers," he added.
Streamlining how contractors order materials
When HOVER's 3D model creates accurate measurements of a property, the Direct Ordering tool does a lot of things quickly and automatically, HOVER says. First it automatically calculates the amount of needed materials. Then it "instantly" prepares lists of roofing and siding products.
That's when SRS comes into play. The tool enables contractors to easily place their orders with SRS via SRS' own Roof Hub tool. By integrating SRS' tool within the HOVER platform, the companies give contractors a single digital experience for streamlined orders. 
HOVER says the tool embeds a contractor's unique pricing and installation preferences, eliminating the need for time-consuming manual entry or separate ordering.  The result: an often cumbersome ordering process is performed in a more efficient way—so the contractor can get back to his business. (Like, you know, the actual roofing.)
A contractor sees the value
Donnie McMillan, president of DaBella, a home improvement services company based in Oregon, says the HOVER-SRS integration has helped his bottom line.
"HOVER has helped tremendously with profitability and close rates for our home improvement business," McMillan said in a statement. "Ever since the platform integrated with SRS, our process for ordering materials has become even more efficient and streamlined. It has been a huge time saver."
Supply chain issues make efficient ordering more vital
HOVER notes that supply chain delays in the past few years have increased the need for "cost-saving efficiencies." In addition, the building industry has placed greater emphasis on reducing construction waste (and anyone who's seen Shingle Mountain in Dallas could tell you why that's important). HOVER and SRS say their partnership aids in this by ensuring "the accurate quantity of material gets delivered to the correct job."
"The integration between HOVER and SRS's Roof Hub is an exciting step towards driving efficiency for the built world," A.J. Altman, founder and CEO of HOVER, said in the statement.

Get on the list.
Dallas Innovates, every day.
Sign up to keep your eye on what's new and next in Dallas-Fort Worth, every day.
R E A D   N E X T
HBCU HUB, a startup focused on connecting students to recruiters at historically Black colleges and universities, is moving its headquarters to McKinney with the aid of grant funding from the McKinney Economic Development Corporation's Innovation Fund.

Up to 42% of Dallas households lack a fixed connection to the internet. Without the tools and know-how to connect to the digital world, people can be left behind, especially in economically disadvantaged parts of the city. DIA is working to change that with its Digital Ambassador program. Now, with help from the Dallas Foundation and Santander Consumer USA—and a $1 million grant from AT&T—DIA aims to get people not just connected, but thriving.

The new magnet manufacturing facility will be the headquarters for MP Magnetics, the company's growing magnetics division. Production at the new facility could ultimately power 500,000 EV motors each year. MP, which entered a long-term supply agreement with General Motors for rare earth materials and parts, says manufacturing could begin in 2023.

Building on the company's transition to SaaS is the launch of Xcelerator as a Service, which provides access to tools, features, and compute resources as organizations need and require them.

Hundreds packed the Granada theater to watch the gloves-off "fights" to cap off Dallas Startup Week. Tech types duked it out verbally amid cheering, hooting, and generally raucous reactions from the audience. Check out what you missed—or relive it here.