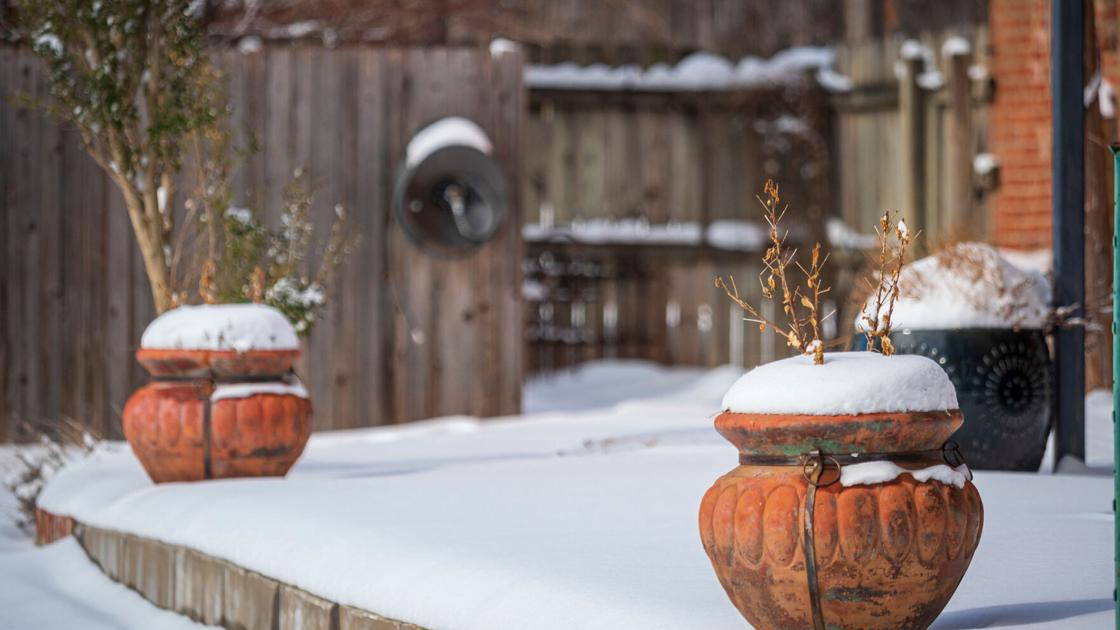 Snow covers flower beds and flower pots in a late winter blizzard.
Courtesy OSU Agricultural Communications Services


Brian Jervis Ask a master gardener

I wonder if the flowers in my garden will survive the freezing we just endured. Should my perennials survive or do I have to replace a lot of plants? PF
Often times, the term perennial can be confusing. So let's talk a little about plant classifications and growth zones.
When we go shopping for flowers, we find them divided into two categories: annuals and perennials. Annuals can be perennials, however, and perennials can be annual, depending on their growth zone rating. Confused?
That's the deal. The United States is divided into growth zones. Each zone is given a reference number. Tulsa County is a type 6b to maybe a 7a. I kind of say because every year is different and some years are different from others. The further south you go, the bigger the numbers get.
These numbers are reference numbers for identifying cold hardiness zones. For example, if you've bought a perennial that is rated for a hardiness zone of 7a (which we normally would), it means your plant is rated for winter temperatures as low as -5 degrees. Well, that went out the window last week.
Some perennials are classified as tender perennials for our zone. This means that they are perennial as long as we don't go below our zone rating for very long.