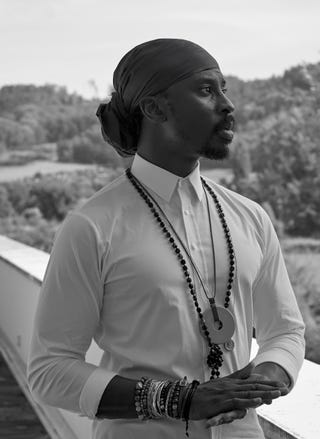 Nigerian American designer Ini Archibong is known for designs that fuse his personal history as a kid in Los Angeles, his Ibibio heritage (a small West African tribe), and his imaginings of a vibrant future (just see his glimmering chandelier in the Met's new Afrofuturist Period Room). It's fitting, then, that his first collection for Knoll, the modern design juggernaut, would also meld narrative with function.
The Iquo collection, named for Archibong's mother and grandmother in their language, Efik, includes four separate pieces, each available in colors ranging from avocado green to a fiery red-orange. There is a minimal side chair and armchair, as well as two bistro tables, one with a round top, the other square.
Courtesy Knoll
The collection as a whole is like a board of checkers— infinitely interchangeable and unfailingly chic, whether you choose to use them for your terrace or office. "They're strong, stackable, elegant, durable, and have the ability to transport inside," says Archibong.
As he designed, the artist applied the intuitive portion of his process (this time aided by Miles Davis and quick studio strolls) to a clear-cut set of parameters, resulting in a body of work that speaks to Knoll's brand identity and Archibong's eye as an industrial designer.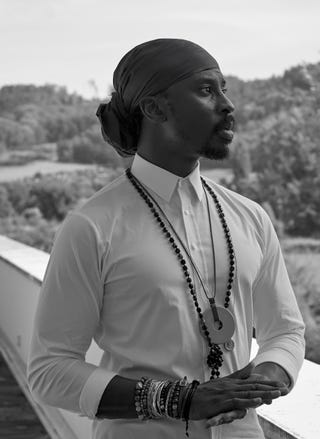 Designer Ini Archibong.
Courtesy Knoll
"Knoll makes quality products that are meant to last a lifetime, and that's exactly my policy and the purpose of design. I wanted the objects here to be a singular embodiment of the brand, if possible," says Archibong. "I asked myself, if Knoll were a person what would they look and sound like?"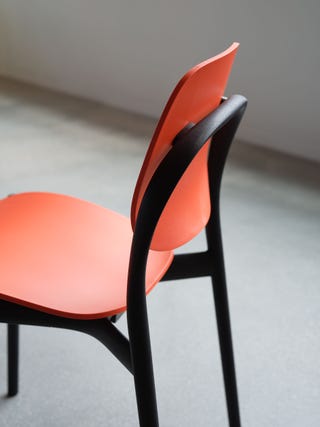 Courtesy Knoll
In the case of Iquo, that meant strong clean lines and architectural frames built from injection-molded glass and nylon. The tables' resin, laminate, or quartz tops, meanwhile, are supported by a tubular aluminum base, and the chair seats can be upholstered in fabrics ranging from ultrasuede to velvet.
"I designed the pieces to be touched," Archibong muses. "The magic is all in the details—when you look at a picture of a chair you're getting only one-tenth of it."
This content is created and maintained by a third party, and imported onto this page to help users provide their email addresses. You may be able to find more information about this and similar content at piano.io