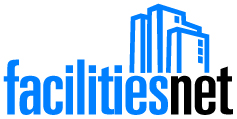 Facility Manager Cost Savings / Best Practice Fast reading of RSS feeds
February 19, 2021 – Contact the FacilitiesNet editorial team »
An entire season of snow in the Midwest over the past three weeks has resulted in a rash in roof collapses on industrial and commercial buildings.
At least eight roof collapses have been reported in Chicago, according to NBC Chicago, including a canopy collapse at an off-track betting facility that resulted in the death of a man. An entire camp collapsed in the suburb of South Holland. Fortunately, the building was empty and one was injured. This was one of several vacant buildings on the south side that collapsed in the past week, according to the Chicago Sun-Times. An unoccupied banquet hall collapsed in Elgin. And in Morton Grove, the roof of an indoor horse training facility collapsed due to heavy snow on the roof, causing a gas leak in Morton Grove, according to the Chicago Sun-Times. The horses were moved to another location and no horses or people were injured.
The weight of the snow isn't the only potential problem, experts say. In the coming weeks, when the freeze / thaw cycle begins in earnest, especially on pitched roofs, ice dams become a major problem. This happens when snow melts and then re-freezes under the roofing material and settles back, causing leaks, lifting of the roofing material, and other damage.
Facility managers who are concerned about the weight of the snow on the roofs of their facilities have different approaches, according to experts. The first and most obvious step is to simply climb onto the roof and remove as much snow as possible. Another solution is to bring a consultant or structural engineer to your property to assess the potential risk.
For more tips, check out this Building Operations Management article from roofing consultant John D'Annunzio on how facility managers can best maintain their roofs during the winter months.
This entry was submitted by Greg Zimmerman, Editor, Building Operating Management and FacilitiesNet.com.
Next
Read next on FacilitiesNet
Remarks