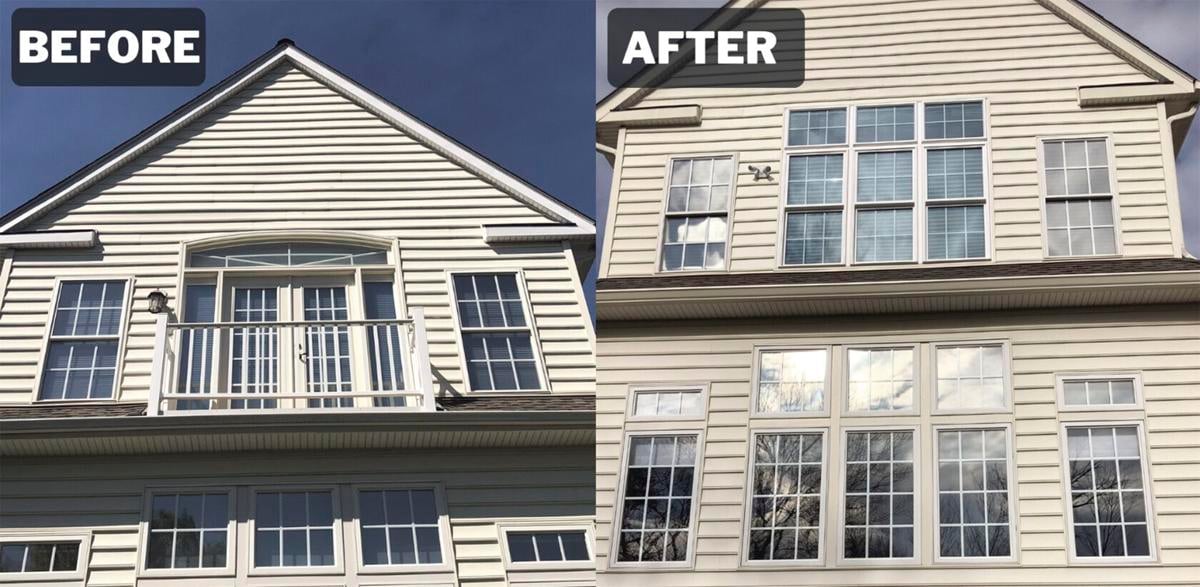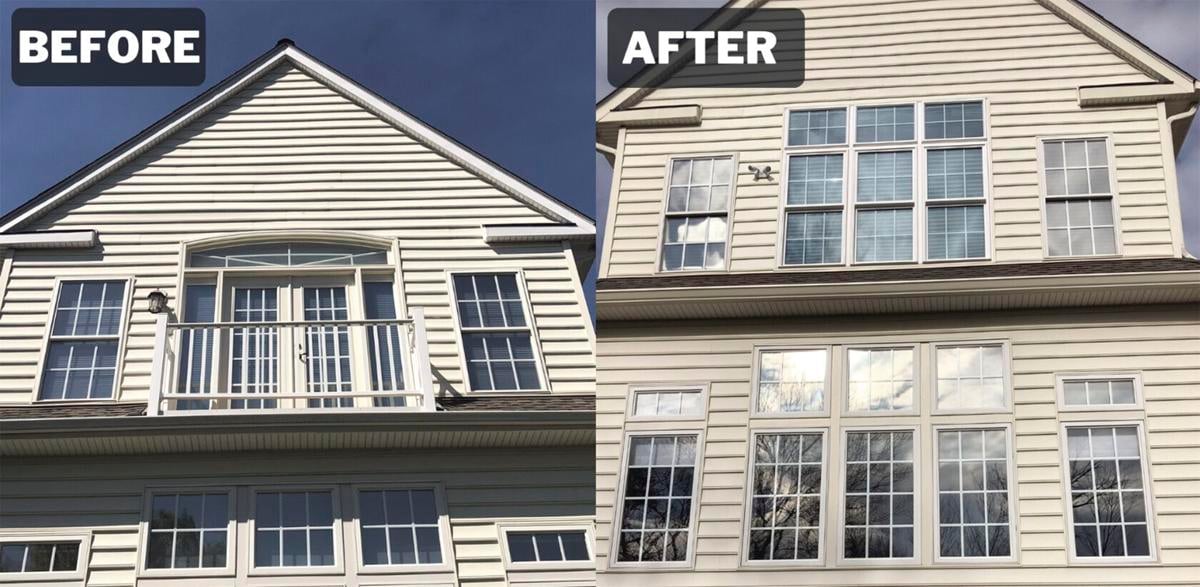 Like just about anything else in your home, windows need to be replaced over time.
Chris Cicotello, owner of the Leesburg-based C2 Operations, said whether they lose functionality, become drafty, or you simply want a change of aesthetic, window replacement can update your space and help protect the interior of your home, as well cut down on energy costs.
C2 Operations' name is a nod to Cicotello's background as a Marine Corps OIF 2003 veteran, as C2 stands for "Command and Control." The company installs more than 100 windows each week in Loudoun County. Its installations and repair projects range from windows and doors for low-income, Loudoun Habitat for Humanity houses, single family homes, townhouses, and downtown bars—they recently replaced the front door of Spanky's Shenanigans—to high-end commercial and residential spaces, such as River Creek Club.
Here are five things C2 Operations says you should watch out for when it comes to keeping your windows in tip-top shape.
1. Weather damage
From high-wind events and severe thunderstorms to hailstorms and salty air, Mother Nature can take a toll on your windows. If your neighborhood experiences a severe weather event, check your windows for any signs of damage. Not all window damage is obvious to the untrained eye, so if you suspect something might be wrong, schedule a professional consultation. "We see a lot of wind and hail damage, fallen trees, and sometimes wooden frames that rot from moisture," Cicotello said.
2. Drafty windows
Drafty windows cause your home's climate-controlled air to leak out while allowing outside air to drift in. Pockets of hot or cold air in front of your windows or an unusual breeze might be a sign of a drafty window. Higher energy bills might be another indicator of a faulty window, as drafts push your heating and cooling system to work harder than it should.
While a drafty window doesn't necessarily need to be replaced, it can be the sign of other window issues, such as missing or damaged weather stripping or hardware, the presence of a damaged window pane, or a jamb that is stuck, making it difficult to fully open and close your window. Sometimes these can be repaired, and sometimes the full window needs to be replaced.
3. High energy costs
If you notice your energy costs going up each year, your windows are likely the culprit. Cicotello said windows that are 15 years old or older often need to be replaced to cut back on heating and cooling costs. According to Energy.gov, faulty windows can cause your utility bills to increase anywhere from 10 to 25 percent, as your HVAC system runs overtime to compensate for the climate-controlled air that has escaped your home. Older windows can be replaced with insulated frames, as well as double-paned, argon-filled windows, both of which keep hot and cold air out of the home. You can also choose from various Energy Star-certified windows, which are specifically crafted to reduce energy costs.
4. Window condensation
Condensation on the inside or the outside of your windows is generally nothing to worry about. In fact, it's often a sign that your windows are efficient and functioning properly. However, condensation between panes of glass may indicate an issue like seal failure, a problem that can be avoided or solved with a proper window replacement.
5. Aesthetically unappealing
If you are undertaking a home makeover or remodel, chances are you want your windows to match your new aesthetic, especially if their style is dated. A window makeover provides the opportunity to switch the type or size of windows in your home, allowing for better functionality and efficiency. Changing the style, size, color and functionality of your windows can improve the overall appearance of your space and may increase the value of your home.
-This article is sponsored and paid for by C2 Operations. It has been approved by the publisher as an article of general interest.