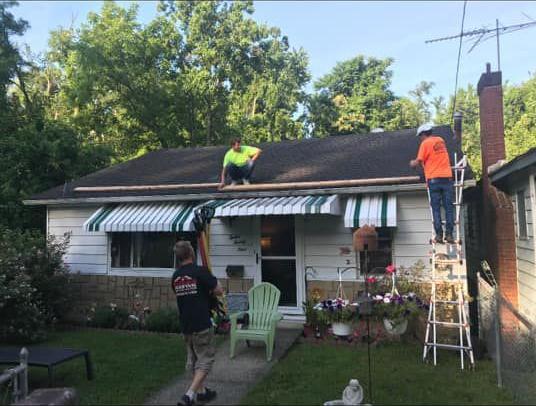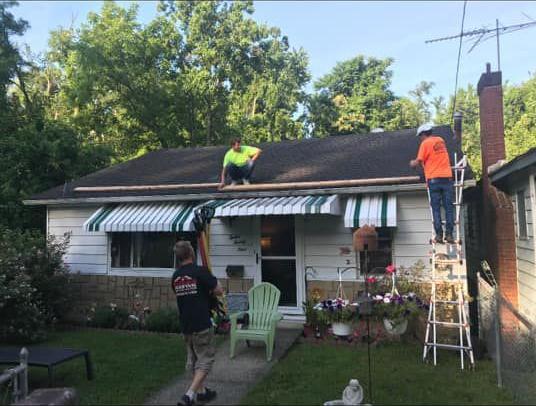 HUNTINGTON — Pro Guard Roofing in Huntington created a free roof giveaway and recently announced the winner, a 73-year-old woman from East Huntington.
Sheila Varney, who lives in the 1200 block of 25th Street, was chosen out of approximately 60 entries, said Pro Guard Roofing co-owner Shane Bryant.
"We are so happy to be giving back to the community," Bryant said. "By the end of today she will have no more worries of a leaking roof."
Varney's daughter, Wendi Whitmore, said her mother and father live on a fixed income.
"My 73-year-old mother would of never been able to get a roof if wasn't for this wonderful company," she said. "My mother is just so in love with her new roof. It is beautiful. She has just told everyone how great it looks and how the guys did such an awesome job at cleaning everything up and finishing it in one day. We are forever grateful."
Bryant said his business partner Joseph Hall has been roofing for about 13 years. They started Pro Guard Roofing in March 2020.
"We were just trying to give back to the community that my partner Joe Hall and I have grown up in," he said. "With COVID affecting the whole world, we figured it was a good idea to give back now more than ever."
Pro Guard Roofing is a family-owned, licensed and insured construction company and offers free estimates. For more information, call at 304-962-7380.