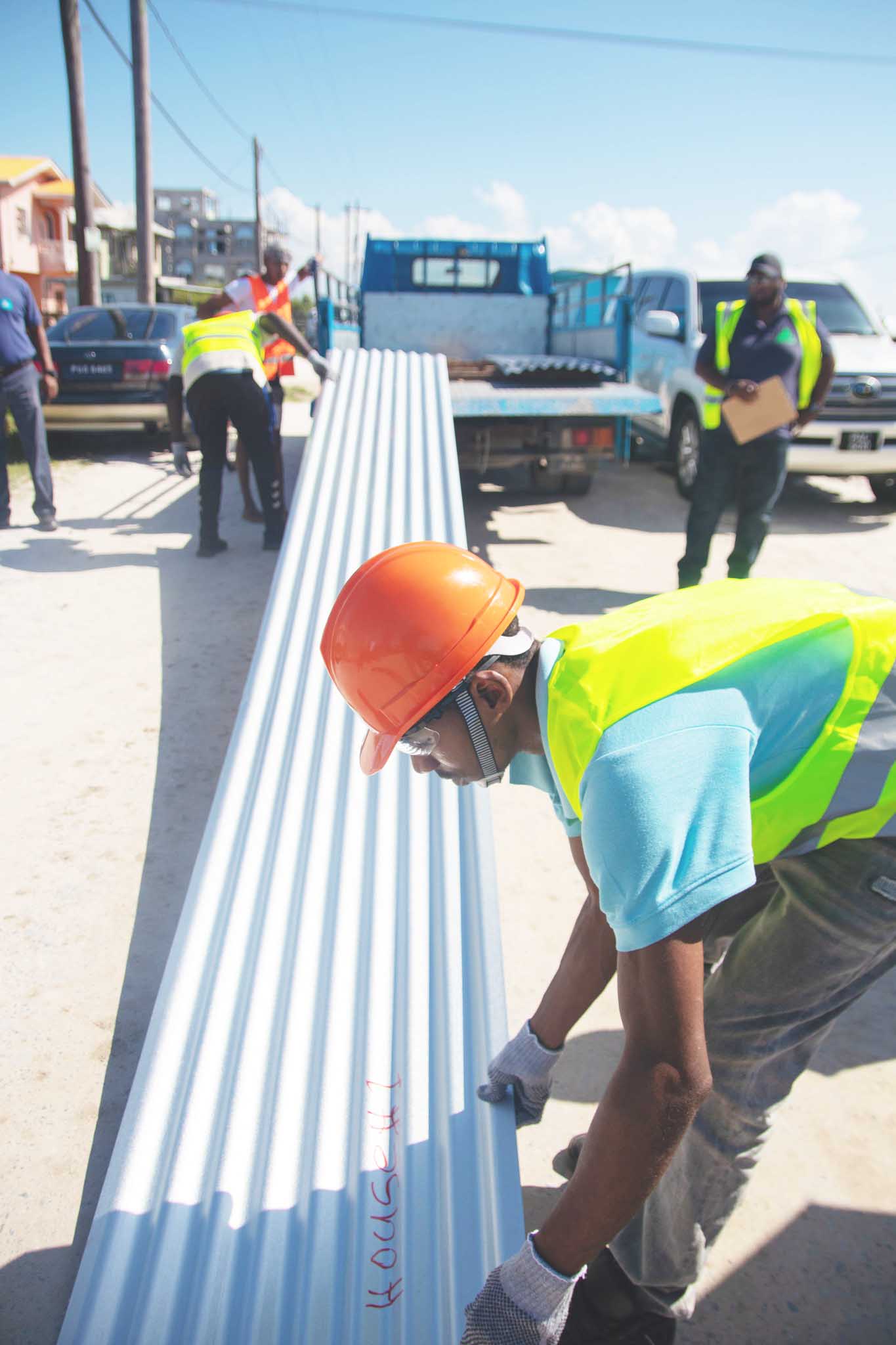 On Wednesday, a team from the Civil Defence Commission (CDC) accompanied by Minister of Health Frank Anthony and other members of Cabinet, met with residents of Dazzell Housing Scheme and the Bare Root Village on the East Coast of Demerara, who were affected by a storm last Monday.
In a telephone interview with Stabroek News, residents indicated that they have so far been given hampers, cleaning agents, and galvanised roofing sheets. Residents are also expected to receive lumber to assist in the repair of their roofs and houses. According to Juneann Beckles, "Someone came and do some measurement [so] we are still waiting for that."
Yesterday, however, heavy rain compounded the residents' misery as roofs are still to be repaired. The rain poured into damaged structures.
On Monday, a storm ripped through the two East Coast Demerara communities leaving several houses damaged. A Guyana Defence Force rank was also injured.
The scene was described as a movie coming to life after residents recounted hearing the wind making a gale-like sound, then seeing galvanised roofing sheets, pieces of wood, clothing, and other materials, flying through the air.
Dazzell Housing Scheme and Bare Root were the two communities most affected when the storm began raging at around 11:30 am which was soon followed by a power outage. Stabroek News visited both communities on Monday and was shown concrete walls that were knocked out of alignment and uprooted fences. Toddlers, aged two and three who were at school at the time were visibly traumatised.
Galvanised roofing sheets that were distributed to residents