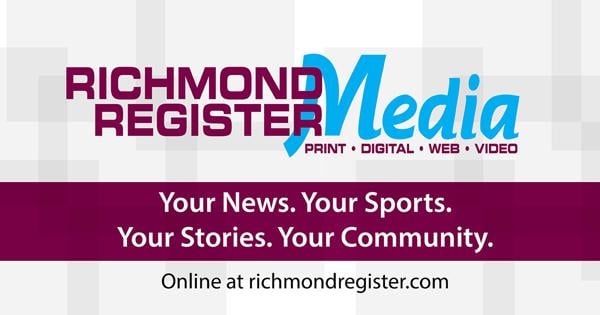 When it starts getting hot outside, it can be tempting to remain indoors.
There are actually a number of home maintenance steps that can be done from the comfort of your climate-controlled home. Consider the following list of indoor home maintenance tips to keep your home in top shape and ultimately save you money.
Air and vents
Maintaining your HVAC system can extend the life of your unit and decrease energy bills. Consider taking the following steps to improve air flow in your home:
Consider having your HVAC system checked and serviced by a professional.
Check air conditioner and furnace filters and replace as needed.
Clean and maintain portable air conditioner units.
Clean dust buildup from registers and vents.
Dust fan blades and vacuum out the dust from bathroom fan vents.
Make sure indoor and outdoor vents are not blocked.
Windows and doors
Windows and doors can be the gateway to energy efficiency in your home. Take the following steps:
Check windows and doors for water or air leaks.
If needed, replace caulking and weather stripping around windows and doors.
Wash windows and doors – both glass and screens – inside and out.
Oil the garage door opener, including hinges and chain.
If you're planning to replace windows or doors, the mild weather of late spring or early summer is a good time to do it.
Appliances
Extend the life of your appliances and keep energy bills lower with a little home maintenance and care. Check off these maintenance tasks:
Clean refrigerator and freezer coils and drip trays. (Be sure to turn off the refrigerator before vacuuming the condenser coil.)
Clean the filter on the kitchen exhaust fan.
Check for leaks around the dishwasher.
Vacuum lint from the dryer vent and clean the exhaust duct. Check washer hoses as well.
Dust the back of washer and dryer units.
Plumbing
Leaks can cost a lot. The following are a few tips to keep your sinks and drains clear and clean:
Check for leaks around sinks and toilets.
Check tub and sink drains and unclog as needed.
Clean mineral deposits from faucets and showerheads. The faucet trap – the small screen on the end of your faucet – can be removed for cleaning and then replaced.
Check kitchen and bath caulking for deterioration.
Clean the garbage disposal if you have one.
If you have a water softener, check if you need to replenish salt.
Flush your water heater to remove any accumulated sediment.
Consider if it is time to have a professional inspect and pump the septic tank.
Other indoor maintenance
If you didn't do it with the time change, go ahead and check your smoke alarms and other safety devices. Consider the following tips as well:
Test smoke alarms and carbon monoxide detectors. Replace batteries as needed.
Check fire extinguishers and ground-fault circuit interrupters.
Dust light fixtures and replace bulbs as needed. Inspect electrical cords for wear.
Check for cracked floor tiles and seal grout as needed.
Consider other indoor cosmetic upkeep, such as painting.
Educational programs of Kentucky Cooperative Extension serve all people regardless of economic or social status and will not discriminate on the basis of race, color, ethnic origin, national origin, creed, religion, political belief, sex, sexual orientation, gender identity, gender expression, pregnancy, marital status, genetic information, age, veteran status, or physical or mental disability.