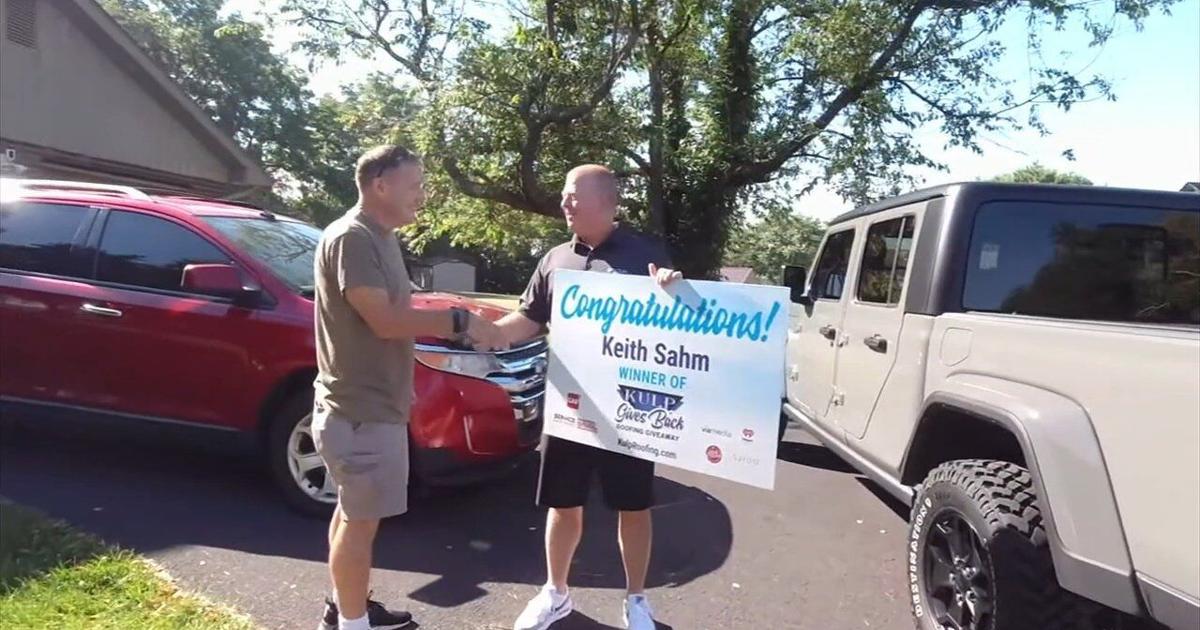 QUAKERTOWN, Pa. – An Army veteran injured in Afghanistan is getting a new roof, thanks to a Bucks County company.
Kulp Roofing & Construction in Quakertown announced the winner of its roof giveaway.
Keith Sahm, of the Northampton area, is getting a new roof and gutter system for free, thanks to his friend's nomination.

Photo: Kulp Roofing & Construction

Sahm served in the Army for 20 years, and was medically retired due to injuries from an IED explosion in Afghanistan, the nomination says. He was a single father for most of his service, and is now working to fix up his home, but is limited financially and physically.
Video shows company workers surprising Keith at his home.
It's the second year Kulp has asked for nominations for and given away a free roof.
Here's the full text of Keith's nomination, written by Cindy Gunia:
Keith served 20 years in the Army. Was a single father for most of his service and was medically retired due to injuries he sustained In Afghanistan due to an I.E.D explosion. He has selflessly sacrificed his life for his daughters, our Country and all of us and he would do it again in a split second. He struggles with medical issues due to his service.
He is the kindest person you could meet and never asks for anything.
Approximately 5 years ago he purchased his first home to settle down and establish roots after many years of having to relocate. The house is a fixer upper which he didn't realize the extent of the work that needs to be done. As with everything in the house the roof is a bit older and in need of replacing. I believe it is leaking in spots and not even sure if the cross bracing/rafters are done right.
The gutters are coming loose and one was replaced this year after falling off the house. He has spent so much money trying to fix this place up but he is limited physically and financially due to being medically disabled. As his friend a few of us have tried and are trying to help fix things for him. We have made good strides on the inside but the outside is a whole other story. It would be a blessing if we could give something back to him after all he has sacrificed. I think for once he would be able to sleep a little better knowing this was off his plate.
Thank you for considering him for this opportunity!
What others are reading…