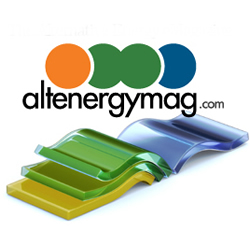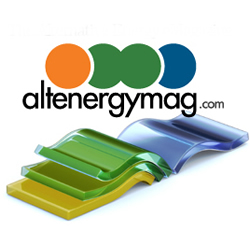 Delicatessen company Somerset uses almost 100% of the sustainable energy it generates
Charlie Bigham's uses electricity 24 hours a day, seven days a week to make wonderful foods for the likes of Waitrose, Tesco and Sainsbury's.

When the delicatessen company was given the opportunity to make its operations even more sustainable by significantly reducing the amount of electricity it imported, it turned to Devon company SunGift Energy to develop a bespoke solar system with 318.58 kWp.
"Like most food manufacturers, our operations are very energy-intensive," said Charlie Bigham, who founded his company in 1996 with the goal of creating delicious ready-to-eat meals for people. "Our refrigerators are constantly in operation and keep our freshly prepared food at optimal temperatures. This is why this solar system will be invaluable, especially in the summer months. 99.5% of the electricity generated will be consumed by our system with only 0.5% exported back to the network. "
Solar PV in its most effective form for high electricity consumers

Food manufacturers like Charlie Bigham make great use of large solar PV systems. While the average business makes excellent use of the electricity it produces (typically around 50% of the electricity produced on site), food manufacturers have continuous energy demands and often use every piece of electricity they generate for themselves.
"Since starting the company, my goal has been to make Bigham a 100% sustainable company," added Charlie. "Over the past 20 years we have continuously implemented measures to improve the way we work. When we switched on." I knew that we had taken an important next step on our way with our solar system. "
Over the past 20 years, Charlie Bigham's has implemented a tremendous number of green initiatives, including a rigorous program of energy monitoring and reduction. Conversion of almost all packaging from plastic to wood from sustainable production; Implementation of our own water treatment on site; Recycling of all waste (without landfill and all food waste being digested anaerobically); and closely monitor its CO2 emissions.
CO2 emissions reduced by 163 tons per year

The 318.58 kWp solar PV system will produce around 314,000 kWh of electricity annually – enough to supply the equivalent of 101 average houses and reduce CO2 emissions by 163 tons each year. Thanks to the electricity it produces, it will take the system less than five years to generate enough savings to finance itself.
"Although Charlie Bigham is an energy-intensive company that requires food to be refrigerated around the clock, sustainability has been at the heart of its business from day one," said Gabriel Wondrausch, director of SunGift. "This is why a solar system makes more sense than ever. With electricity costs constantly rising, a high-quality solar system offers energy security, reduces CO2 emissions and ensures that companies are not at the mercy of energy suppliers.
"The Bigham Solar PV was an exceptional project. As a RIBA Award winning campus, an equivalent solar PV system was required. So we worked hard with the Bigham team to get a thorough understanding of the campus energy needs modeled the system best suited to his needs to meet the company's performance and aesthetic needs. "
As part of the installation, SunGift also included all electrical cables and items, an access platform and perimeter protection rail, the installation of all equipment, connections to the inverters, test certification, and complete setup and commissioning.
SunGift completed the order to a "meticulous standard".

"Our solar PV system is producing exactly as expected," said Charlie, "and it was installed safely under strict coronavirus controls." We take great pride in our food production campus at Dulcote Quarry – it's a stylish, high quality environment with exceptional features and attention to detail – so the PV system had to be designed to perfectly complement this. I love SunGift's work at Dulcote Quarry as they came up with a bespoke system that fit our assignment, had a wonderful approach, and did the job to a meticulous standard. "