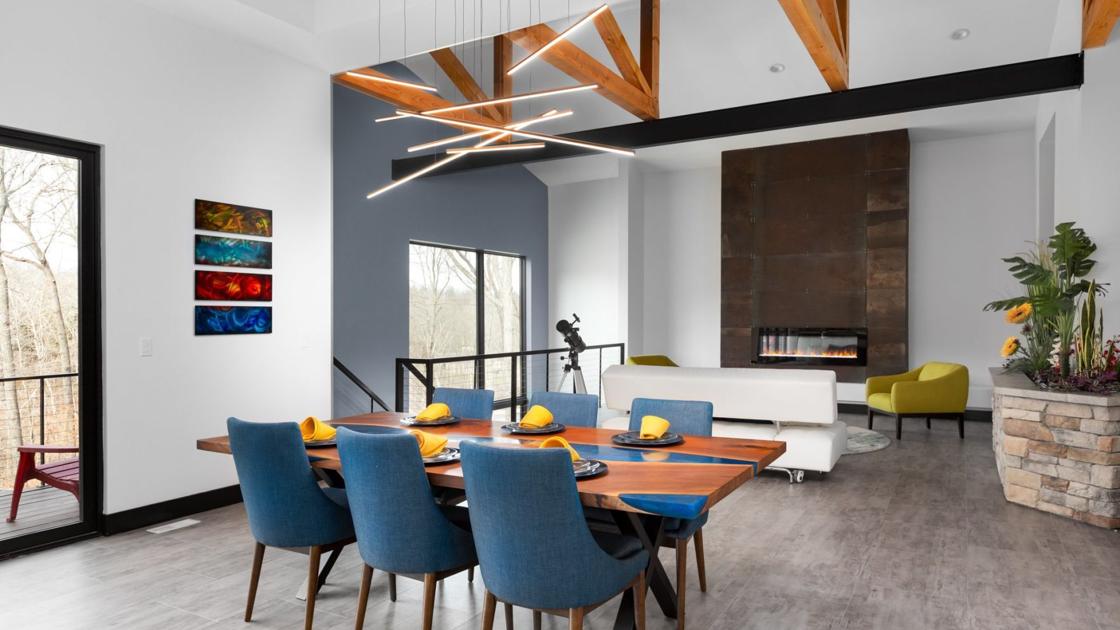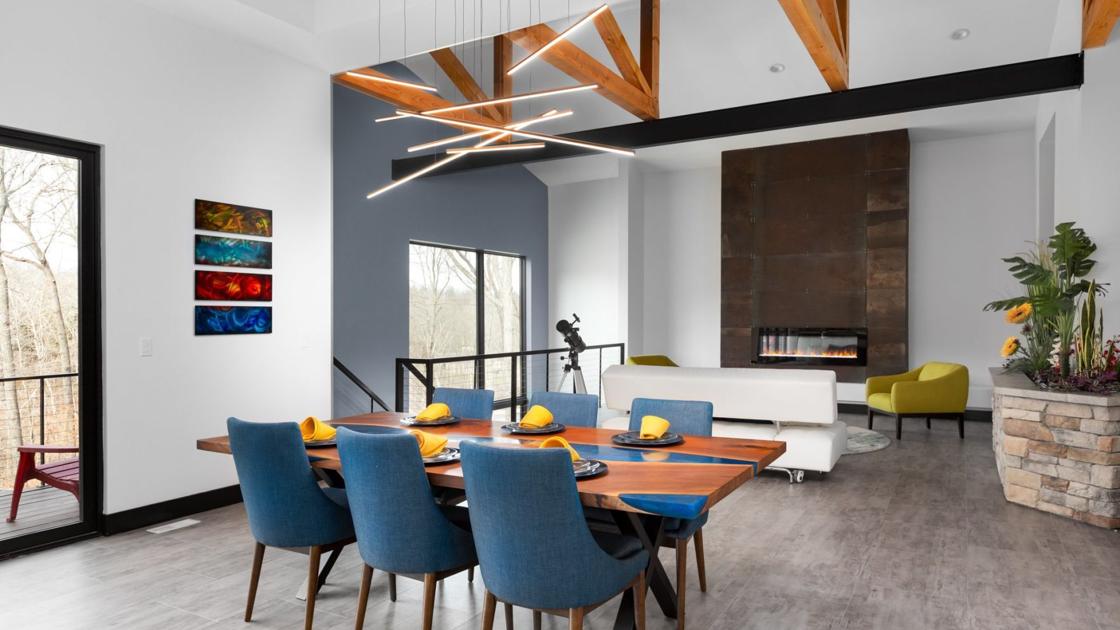 Like telling Tim which carpet she wanted in the entertainment area. "We drove to the flooring and I said, 'I want something bold. 'He asked what I was thinking. 'Red. Shag.' He said. 'Really?' Yes. It is red."
The red contrasts with the movie posters on one side of the downstairs room and the collection of baseball memorabilia on the opposite wall. The whole family loves baseball and their home reflects it.
A wine cellar is in progress, a cigar room and a bourbon room are not yet finished. "Becky likes wine," says Tim. "We started doing wine tastings with friends and it has grown. I am a bourbon. We did the Bourbon Trail and learned about it over time. That is fun. "
Two garages with bays big enough to house elevators for working on cars allow Tim to pursue another hobby. "I have the 1965 Mustang I was born in on the way to the hospital," he says. "When I turned 21, my father gave it to me. I used to ride stock cars and ride my motorcycle as often as I can. I love working on classic cars and maintaining our cars. "
The Hollerbachs have been together for 23 years; married for 15. "You do the math," Becky says. "We were teenagers."
"Your brother was my best friend when I was growing up," says Tim. "I married my best friend's little sister." Today the house they built together embodies the principle that they follow with their private clients by telling the story of who they are and a reflection of what they love.