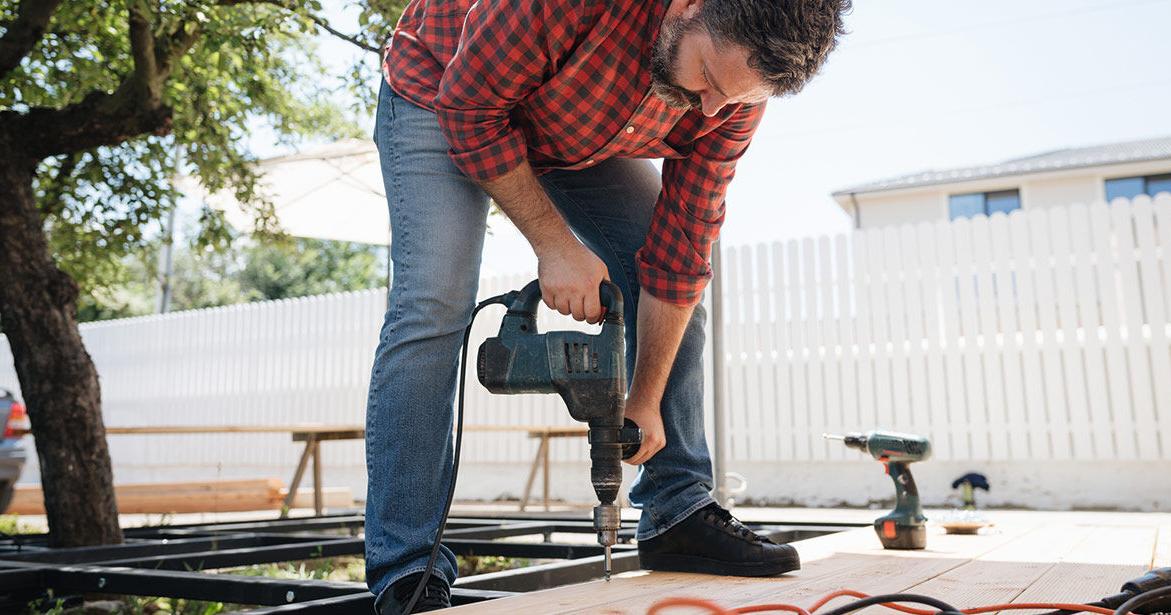 If you've been saving money for months or recently decided to use a home equity loan to pay for a home remodeling project, you might be concerned whether the job you have in mind is worth the expense. It's okay to accept a lower return on investment for a particular project that expresses your personality or desired lifestyle. But, if you plan on selling your home soon, consider projects that help recoup most of your investment.
According to the 2022 Cost vs. Value Report, the top six home improvement projects with the greatest return are:
1. Garage door replacement
Now is the time to replace that slow-opening, dated, or damaged garage door. Exchange your traditional 16×7 foot garage door for a new four-section steel version with windows and expect to recoup the highest percentage of any of the home remodeling jobs identified in the report.
Job Cost = $4,041

Resale Value = $3,769

Cost Recouped = 93.3%
2. Manufactured Stone Veneer
Give your home a natural stone facelift with manufactured stone veneer. Experienced DIYers can usually tackle this project over a long weekend. These figures are based on replacing 300 square feet of existing vinyl siding with the new material.
Job Cost = $11,066

Resale Value = $10,109

Cost Recouped = 91.4%
3. Mid-range Minor Kitchen Remodel
There's no need to gut your kitchen to give it an updated look. While this is one of the higher cost remodeling jobs on the list, it assumes you already have a functional 200 square foot kitchen that doesn't need major repairs. Swap out your old refrigerator and dishwasher for new energy-efficient versions. Install a new sink, cooktop/oven range, and flooring. Finish with a fresh coat of paint on the walls, trim, and ceiling.
Job Cost = $28,279

Resale Value = $20,125

Cost Recouped = 71.2%
4. Siding Replacement
If a stone veneer doesn't match your home's style, you can replace exterior siding to make your home look new again. Figures are based on replacing 1,250 square feet of existing siding.
Job Cost = $18,662

Resale Value = $13,822

Cost Recouped = 67.5%
5. Window Replacement
Replace existing 3×5-foot double-hung windows with insulated, low-E, simulated-divided-light vinyl windows with a custom-color exterior finish. Trim exterior to match existing; do not disturb existing interior trim. 
Job Cost: $20,482

Resale Value: $13,822

Cost Recouped: 67.5%
6. Wood Deck Addition
Extend your home living space outdoors with the addition of a 16×20 wooden deck. The job cost assumes a complete railing system, built-in bench, and planter.
Job Cost = $19,248

Resale Value = $12,464

Cost Recouped = 64.8%