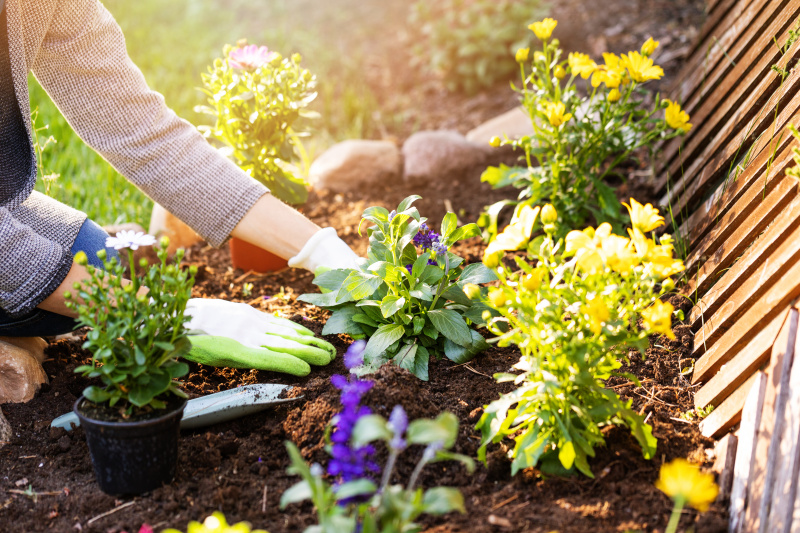 5 outdoor improvements that can add value to your home
With historically low interest rates for the foreseeable future and an ongoing shortage of available housing, there may not be a time like the present when you are considering getting your home on the market.
While the value of your home depends largely on the area, number of bedrooms and bathrooms, and comparable sales in your neighborhood, there are steps you can take to increase the selling price somewhat. And there's no better place to start than outside to add to this all-important curb appeal. Here are five consumer-recommended garden and yard improvements that can increase the resale value of your home:
Enhance your landscaping. A yard overgrown with unruly hedges, overcrowded trees, and weeds and grasses can be an instant turn-off for potential buyers. Take the time to add value to your garden by pruning back shrubs and cutting off dying branches. Pay special attention to plantings that may clog your windows on the first floor. Add some brightly colored flowers – or succulents if you're in a drought-stricken area – and a layer of dark brown mulch. Then keep the grass mowed and tidied up and you get scenery that will attract buyers and increase the list price.
Plant a tree. Don't underestimate the value of a healthy, mature tree on your property. Even newly planted saplings – if they are well planted and neatly surrounded by mulch – can attract buyers.
Paint your front door. This simple strategy often offers the best return on investment. For the cost of a can of good, semi-gloss paint, you can draw significantly more attention to your home and potentially add value to it. Pick a vibrant color or go for black, which is said to add thousands of dollars to the selling price of a home! Then frame your new front door with bright annuals or elegant evergreens planted in attractive containers … and don't forget a fresh, new welcome mat.
Add lighting. Nothing frames your home better than tasteful and strategically placed outdoor lighting … the term gets even more attention in list descriptions! You can choose between simple solar lights to decorate paths or garden beds, or have professional lights installed to showcase the facade or patio area of ​​your home. Great lighting highlights your home and creates a feeling of warmth and hospitality.
Update your outdoor living space. In these days when people spend more time at home, decks, patios, and porches have become a major addition to our living space. That's why it's more important than ever to make sure your outdoor space is upgraded with comfortable, clean furniture, attractive accessories like outdoor rugs, and maybe even special features like a pergola or fire pit. Make sure to consider the staging and add some outdoor table setting, some magazines, and pretty potted plants.
These outdoor renovations don't have to cost a lot, but they could pay off in dividends. Talk to a real estate professional to find out which of these strategies will be most effective for selling your home.
Michael Kogler, ESTATE AGENTS
MIKE KOGLER TEAM: # 1 sales team
Long & Foster Real Estate, Inc. | Christie's International Real Estate
Delaware Coastal Properties Division
37156 Rehoboth Ave., ext
Rehoboth Beach, DE. 19971
Cell: (302) 236-7648
E-mail: michael.kogler@LNF.com
Network: www.MikeKogler.com
Henlopen Sales & Rentals: www.HenlopenRB.com