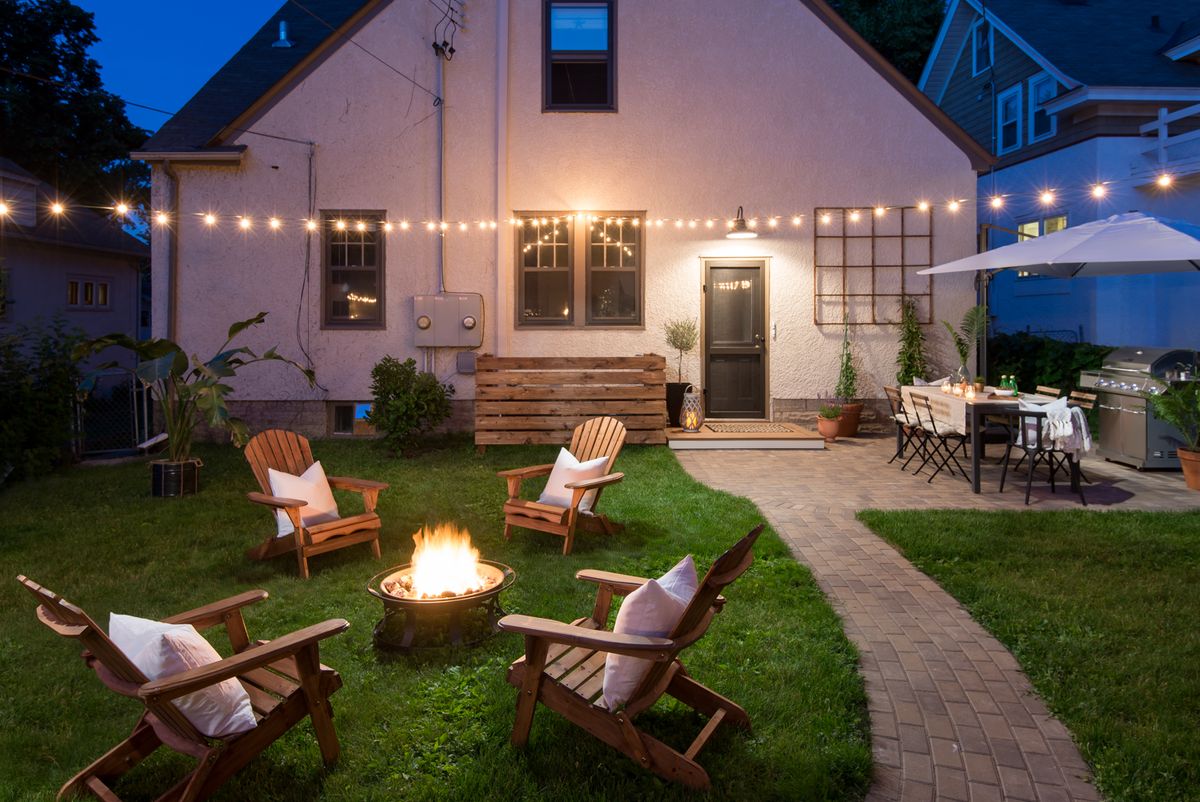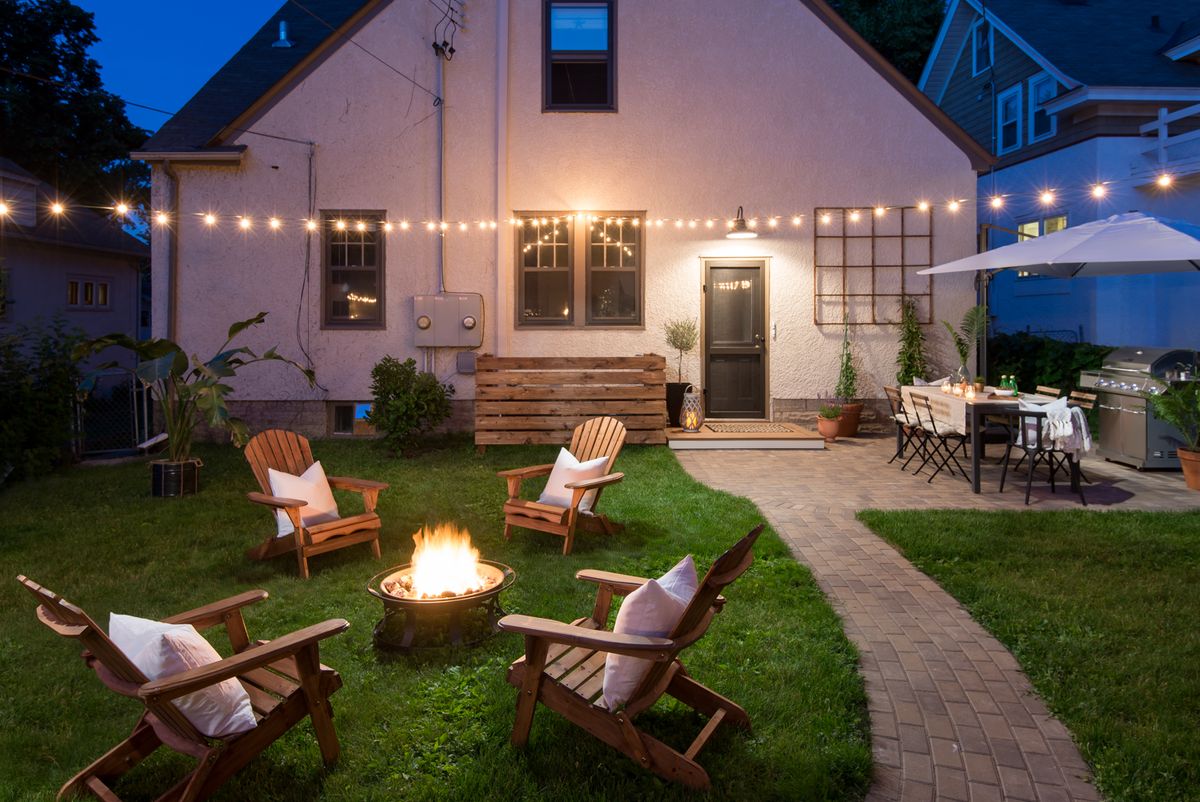 Summer is right around the corner, so what better way to welcome the warm season by sprucing up your outdoor space? Just a few years ago, a backyard was a nice perk, but not a necessity — especially when you have an arctic-cold air conditioner inside. But, nowadays? Your outdoor space is not only a convenient place to score a great tan and some much-needed vitamin D, but it's also a great backdrop for your next socially distanced hangout. 
Want to take your outdoor area to the next level, but don't know where to start? Check out these stunning backyard ideas you can enjoy all summer long. With fire pits, vegetable gardens, and a DIY-friendly stock tank pool, one thing's for sure: These ideas prove the grass is greener right where you are.
1. Grow a vegetable garden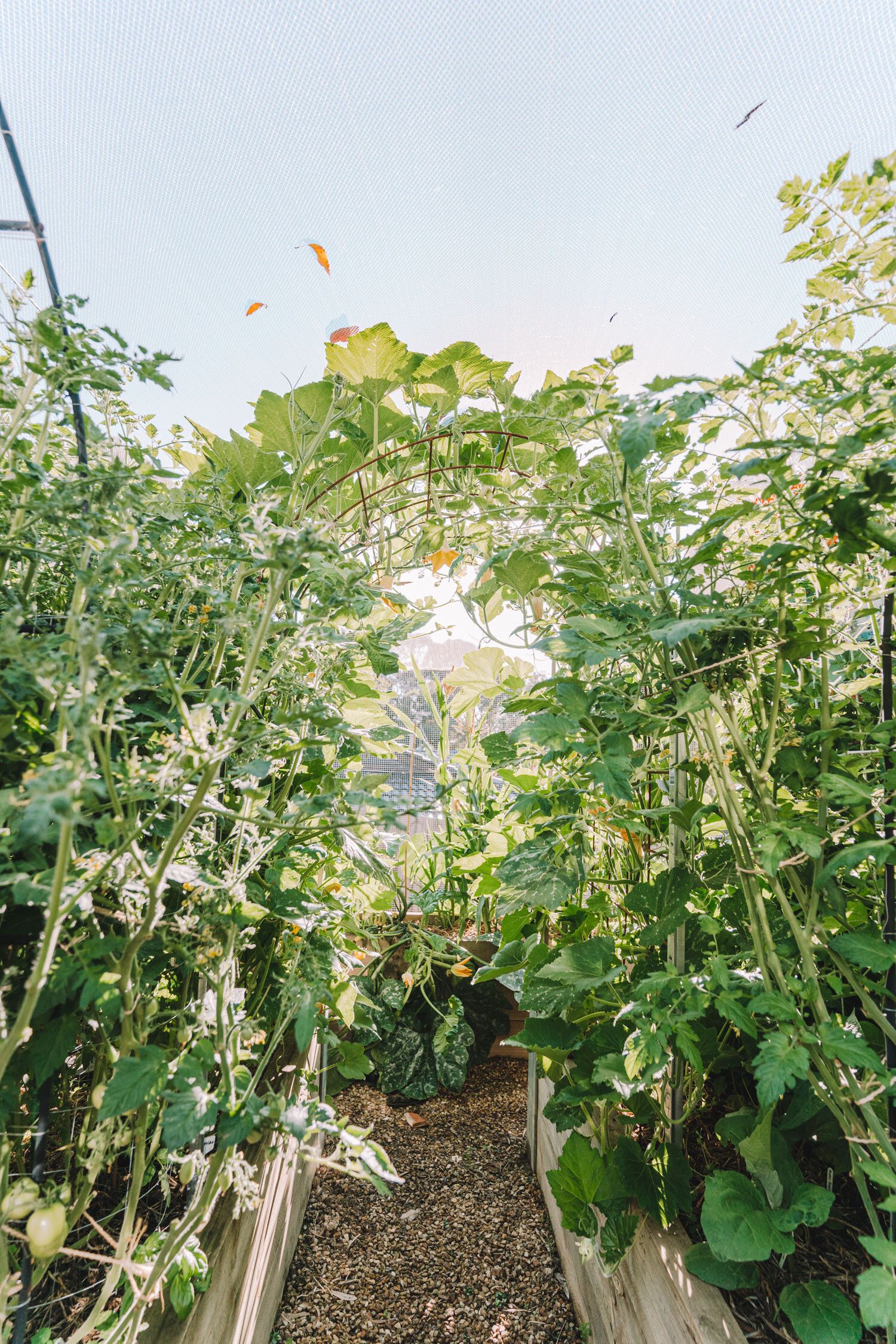 (Image credit: Connie & Luna)
Want to make your dinners al fresco taste even better? Consider making your own produce with a vegetable garden. Once you've figured out where you want to establish your garden, plant your favorite produce. (Herbs, tomatoes, zucchini…the sky's the limit!) If you want to strike a balance between form and function, take a cue from lifestyle blog Connie & Luna, who added a series of arbor trellises. That way, your greens can climb upward, creating a lush archway in the process. 
2. Build a garden bed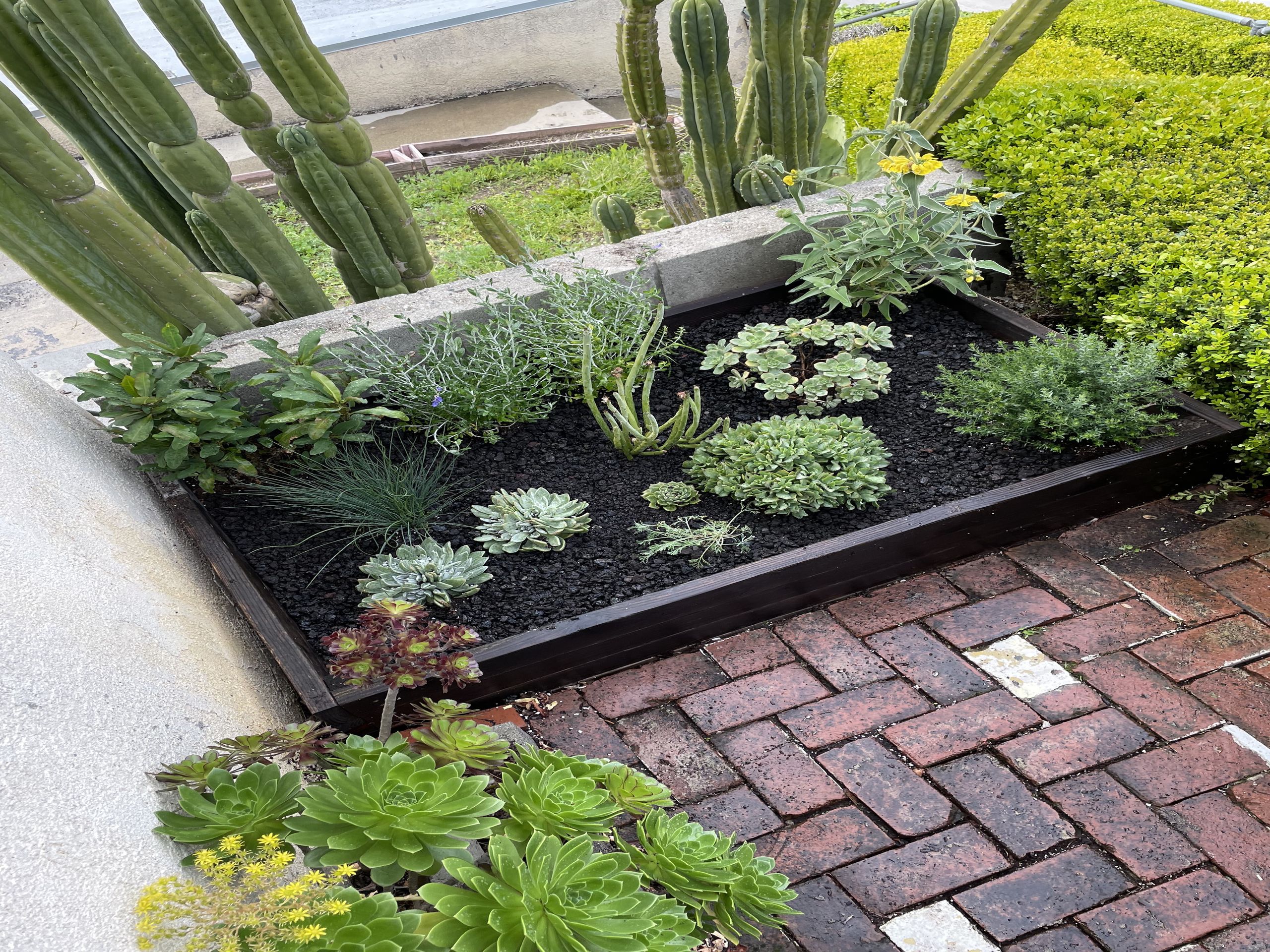 (Image credit: Kelly Martin)
If you want to keep your garden to a minimum, take a cue from designer Kelly Martin's backyard. "On my little brick patio, I built a raised garden box with planks of wood, and my friends from The Plant Snob helped me fill it with low-maintenance drought tolerant plants and herbs," she says. 
Martin loved the look of the modern, black bed, so she used lava rocks over the soil, which also help retain moisture in the warmer months.
3. Suspend your plants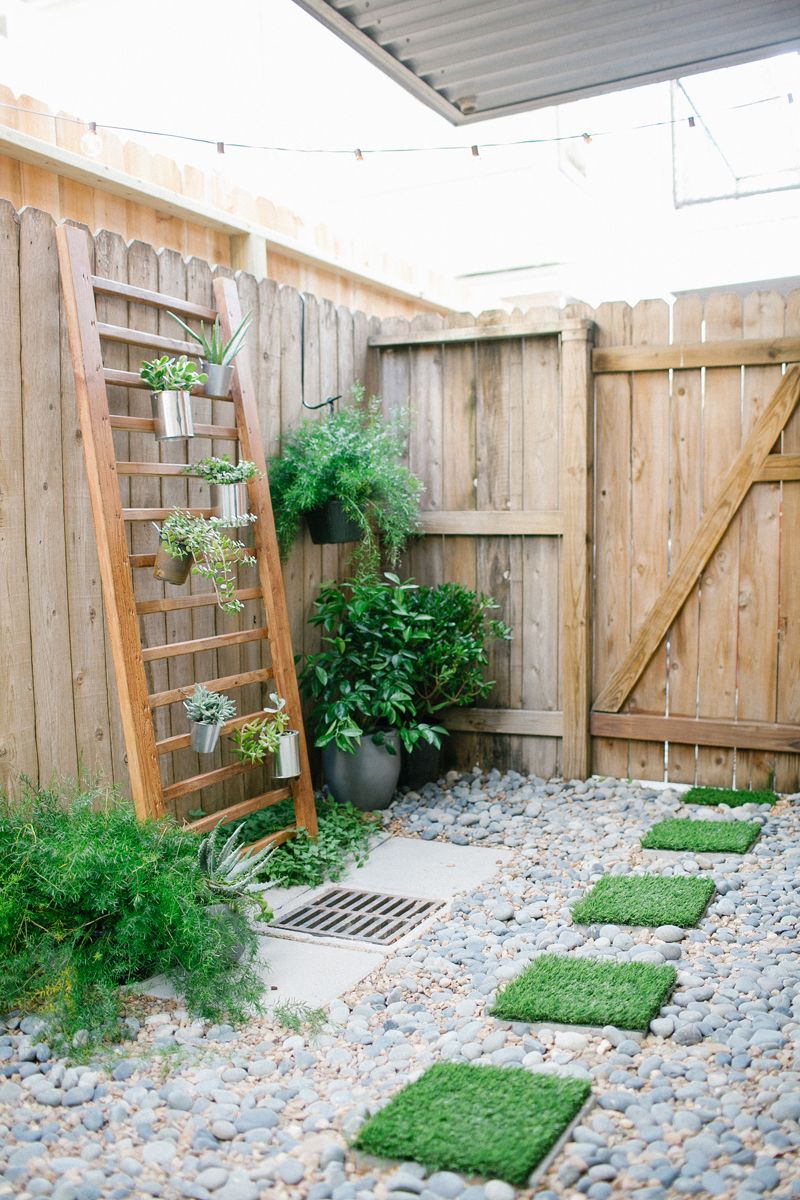 (Image credit: Sugar & Cloth)
Chances are, you want to flex your green thumb, but don't have enough room for a sprawling garden. We're giving you full permission to get a little creative. Ashley Rose of Sugar & Cloth made the most of her small backyard by affixing several potted plants to a leaning ladder. The result? An area that oozes forest vibes, but doesn't take up some precious square footage.
4. Create a mural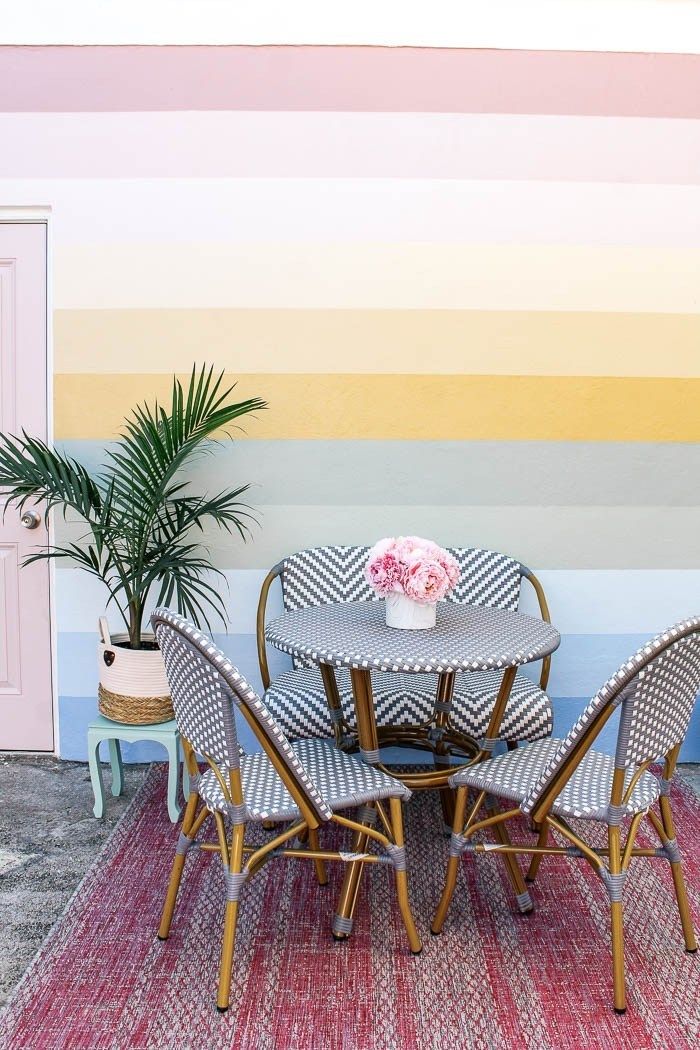 (Image credit: At Home With Ashley)
Art is a staple of every gorgeous home, so why would your backyard be any different? Ashley Wilson of At Home With Ashley primed her wall with a fresh coat of white paint, and then dressed it up with streaks in every color of the rainbow. While this color-coded style never fails to make us smile, you can decorate your blank wall however you please.  After all, beauty is in the eye of the beholder. 
5. Build a fire pit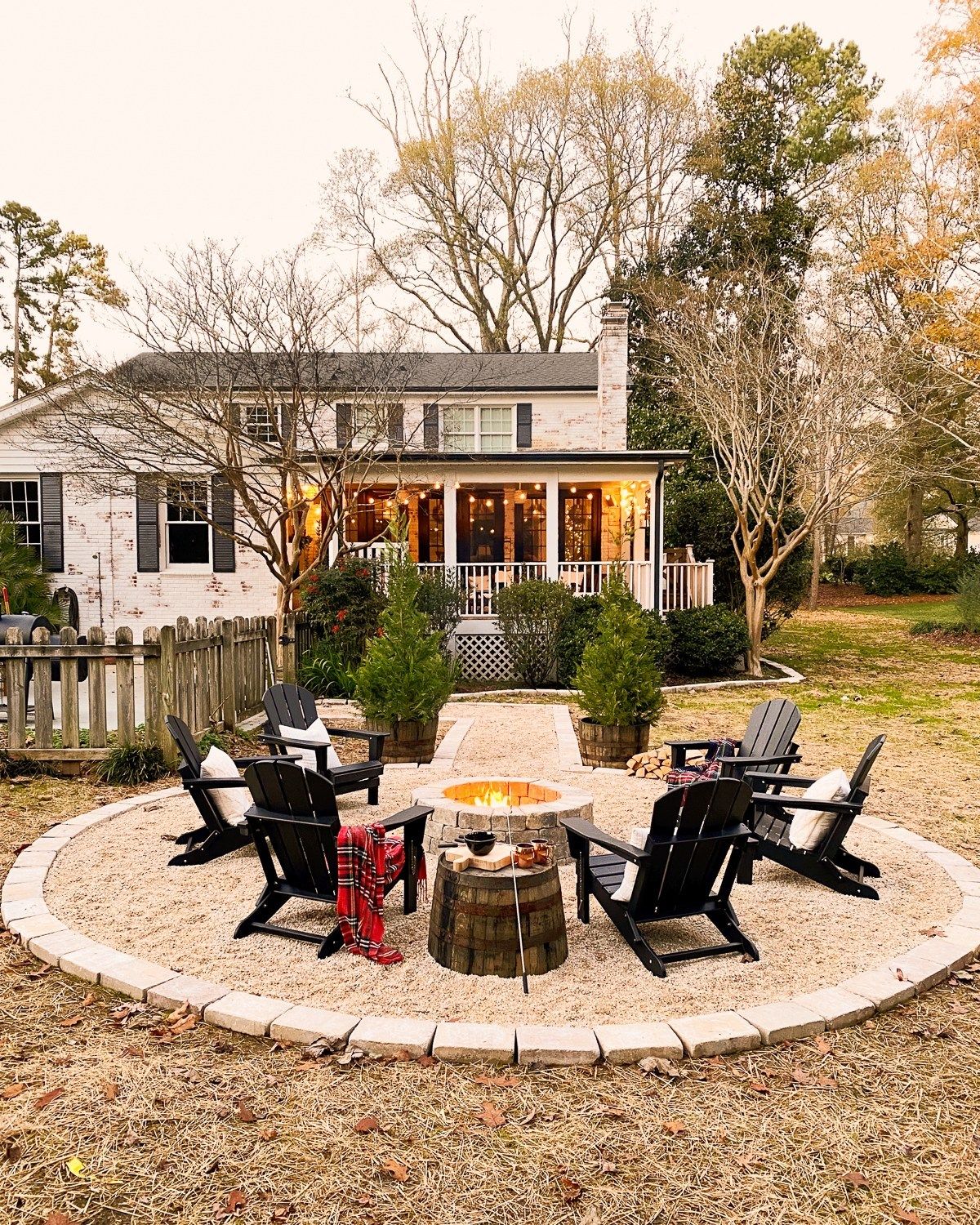 (Image credit: Blesser Home)
Whether you have a hankering for s'mores or are on the hunt for a way to stay warm during those cool summer nights, a fire pit is the backyard gift that keeps on giving. Though there are plenty of store-bought fire pits out there, why not try making your own from scratch? Robert and Lauren of Blesser Home placed layers of stone in a circular configuration, removed the grass in the center, and added some chairs so guests can enjoy that gorgeous glow. 
6. Perfect your patio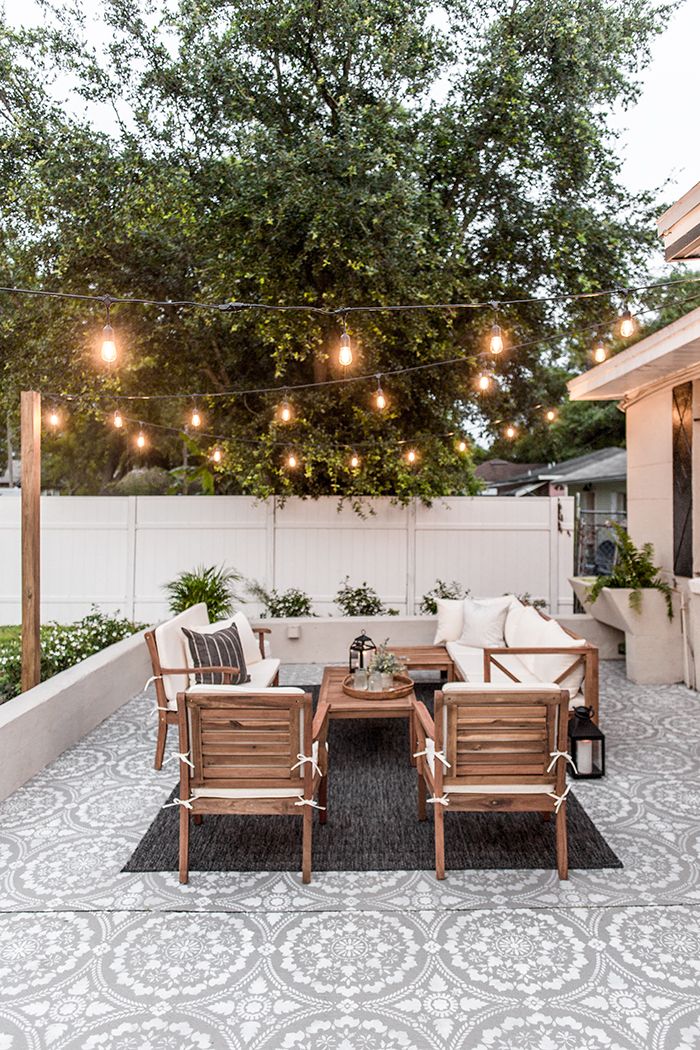 (Image credit: Jenna Sue)
From creating a DIY art project with the kiddos to curling up with a good book, it's safe to say a patio is one of the most frequented areas in any backyard. If you want to give yours a stylish edge this summer, consider adding some pretty tiles, as seen on Jenna Sue Design's site. While traditional tiles are ideal, peel-and-stick floor decals will deliver, too. The result? An outdoor space that will look good this summer — and beyond!
7. Add a swing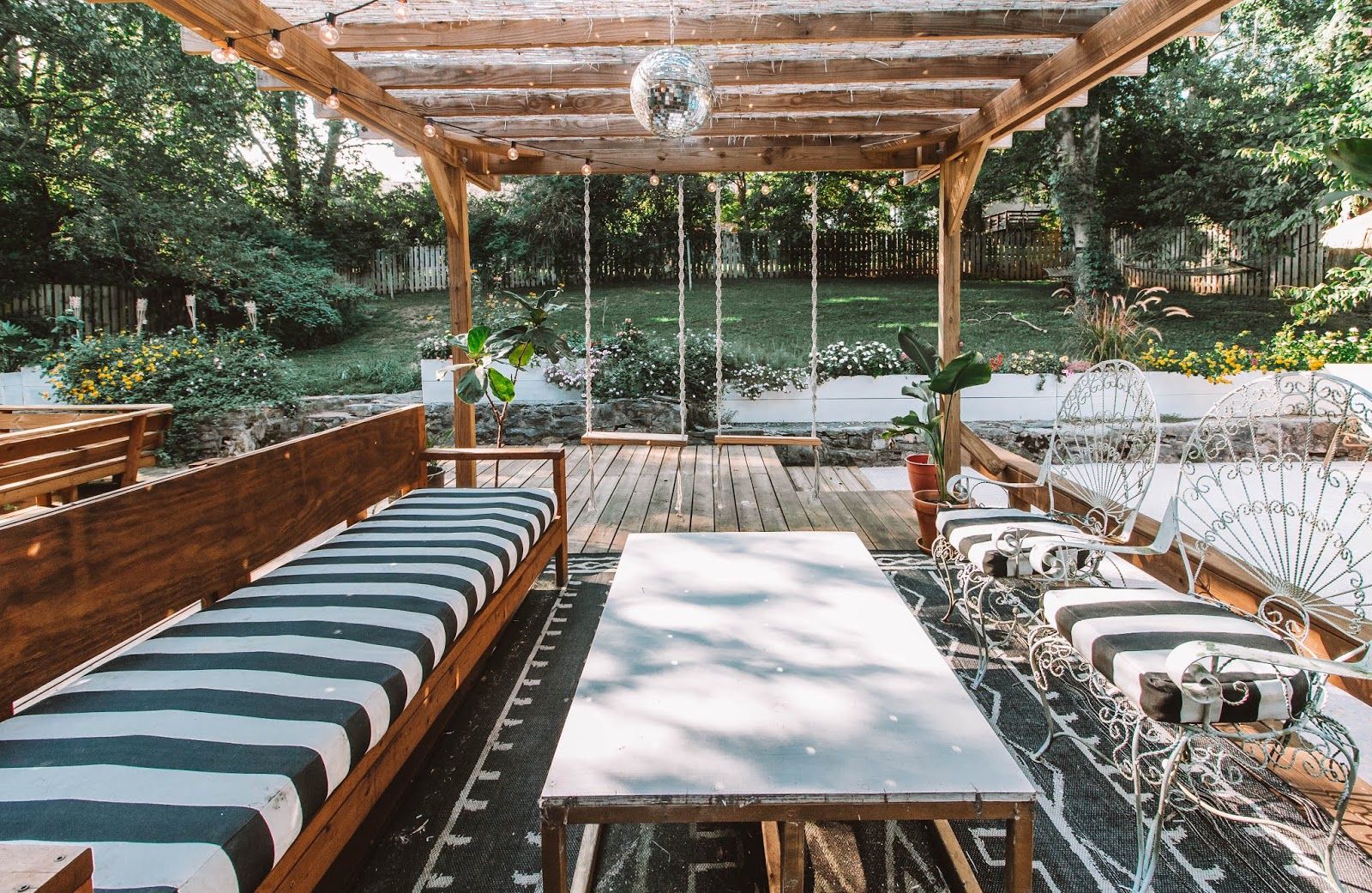 (Image credit: Hey Wanderer)
We can't think of any reason not to add a swing to your backyard. Not only can it offer plenty of fun for the entire family — especially if you're a child at heart — but it's also pretty easy to install. If you want to get creative about where you put your swing, take a cue from Savannah and Casey of Hey Wanderer, who added to swings to their conversation area. A groovy disco ball rounds out the look, offering a quirky spirit and clever way to reflect the sunlight. 
8. Max out your seating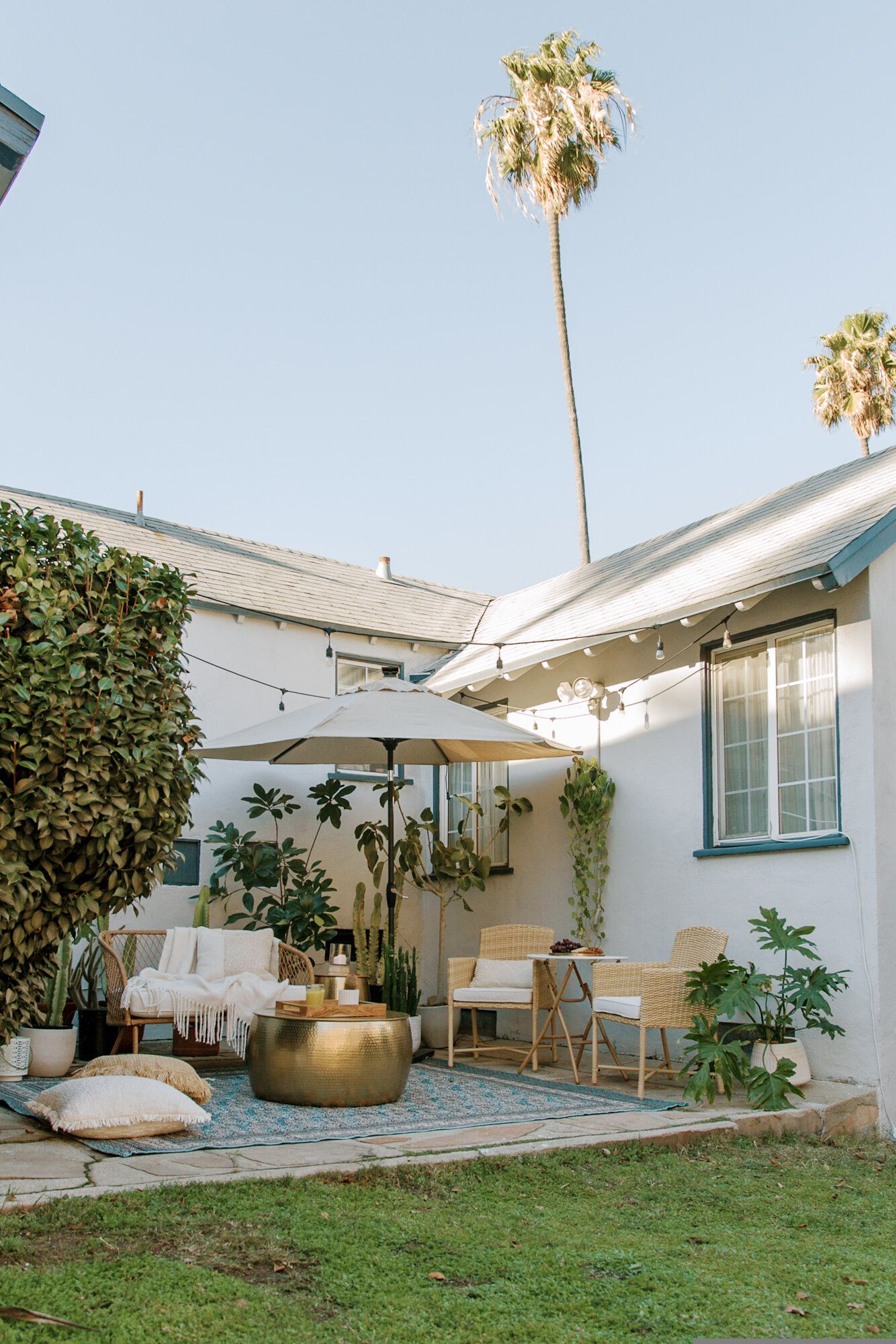 (Image credit: Black and Blooms)
Since the great outdoors is a go-to destination for socially distanced hangouts, it's important to create ample backyard seating for everyone. Sara Toufali of Black & Blooms doubled down on seating with a settee, two chairs, and some floor pillows. When it comes to buying outdoor furniture, it's important to find items that can hold up against the elements. However, you'll also want to bring your personal style into the space. Toufali mastered the balance with a rug, umbrella and plenty of throw blankets.
9. Let there be light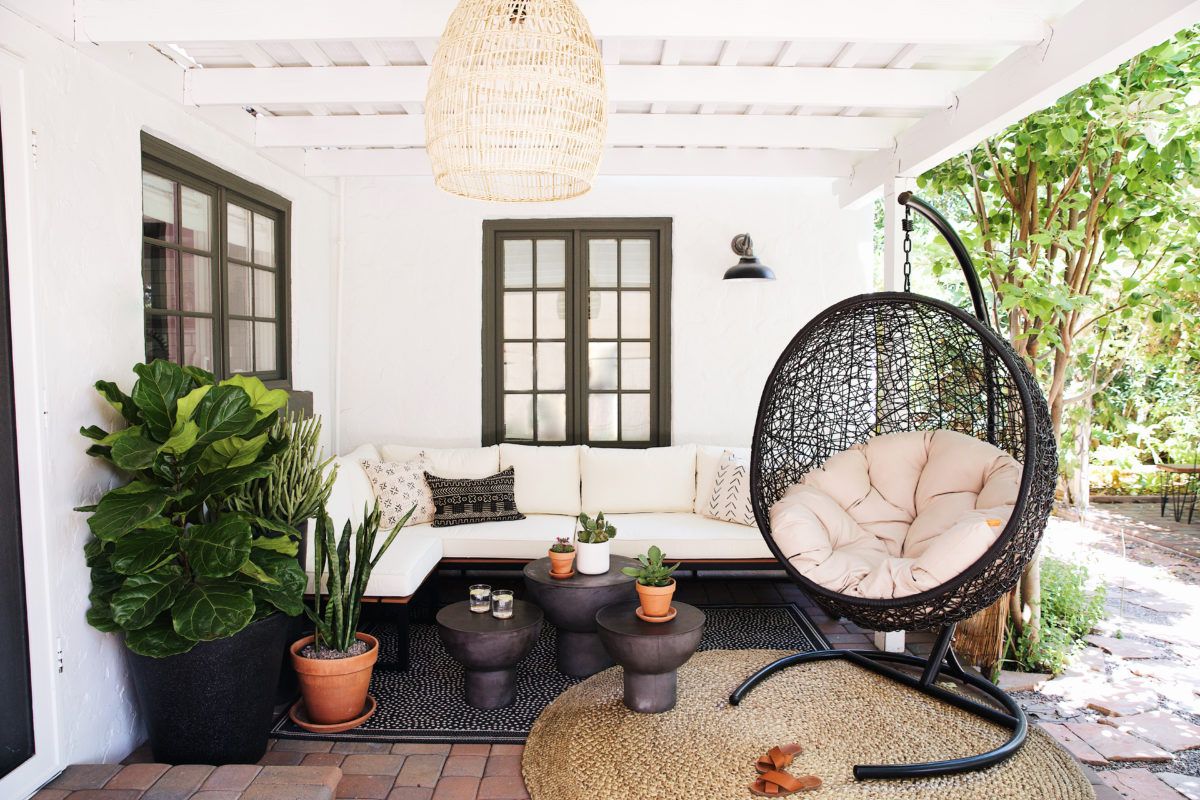 (Image credit: New Darlings )
Once summer rolls around, you'll be eager to spend all of your time outside — yes, even once the sun sets. So, why not add some great lighting to your backyard?  Christina and Robert of New Darlings gave their outdoor space a homey edge with a rattan pendant light and cute, black sconce.
10. Opt for string lights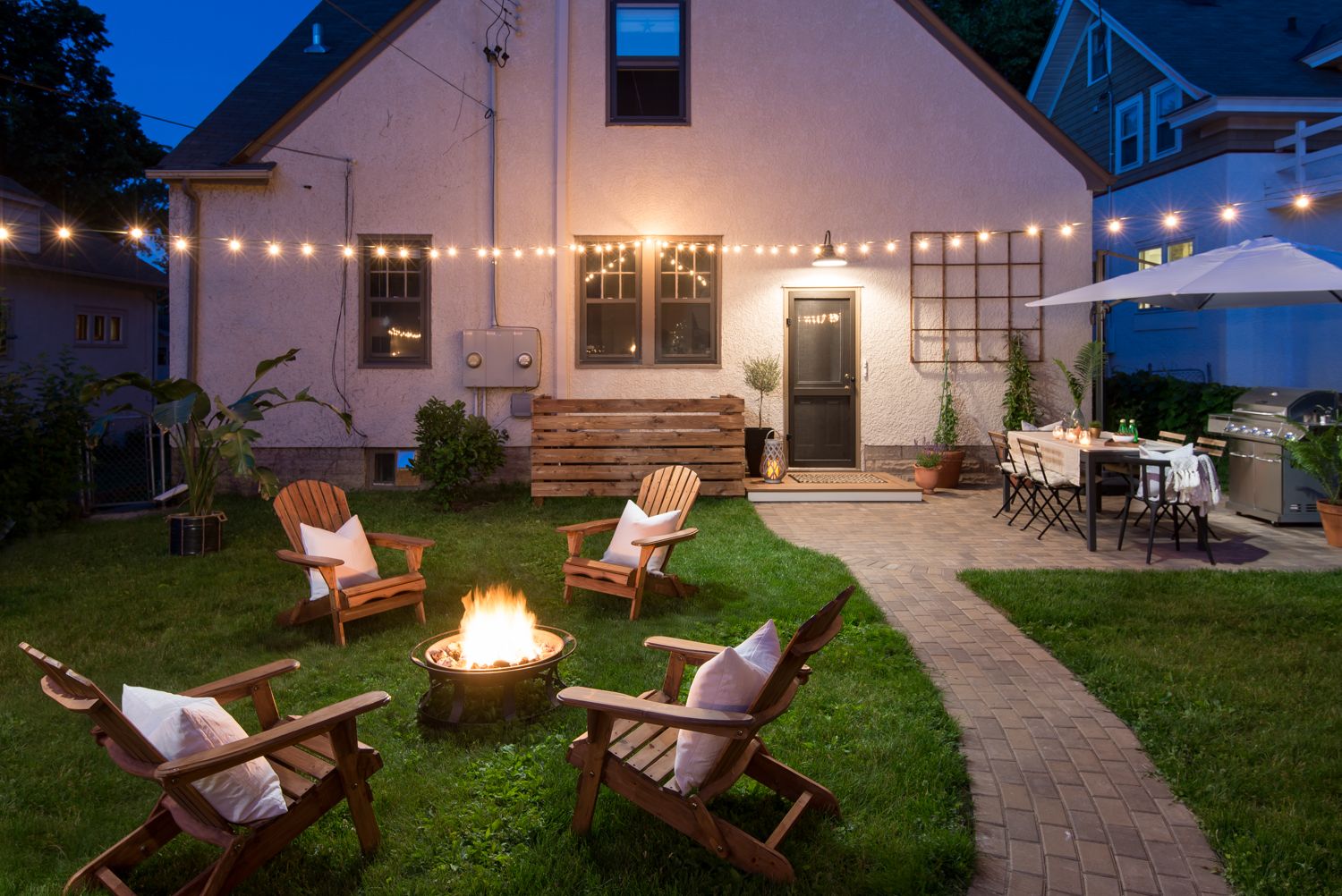 (Image credit: Kory Kevin Studio)
Pendants and sconces are a great way to brighten up any outdoor space,  but if you want to give your backyard a serene, otherworldly glow? String lights are the way to go. Erin of Francois et Moi hung her set across the entire backyard, creating some cohesion between the separate fire pit and seating areas.
11. Take your playground to new heights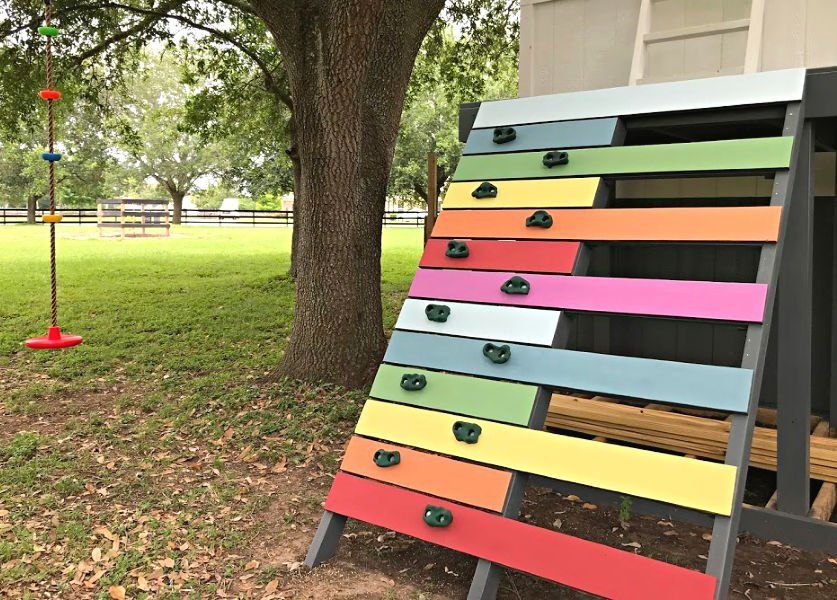 (Image credit: Abbots at Home)
Whoever thinks playgrounds are an eyesore will find a lot to love about this climbing ramp Stephanie Abbott added to her backyard. The Abbots at Home blogger propped this DIY project against her children's treehouse and added a fresh coat of rainbow paint. (Don't worry, minimalists: You can always paint your planks in a neutral hue.) The final product offers a setup that lets your kids be kids, but doesn't compromise your outdoor space's style. 
12. Set up an outdoor shower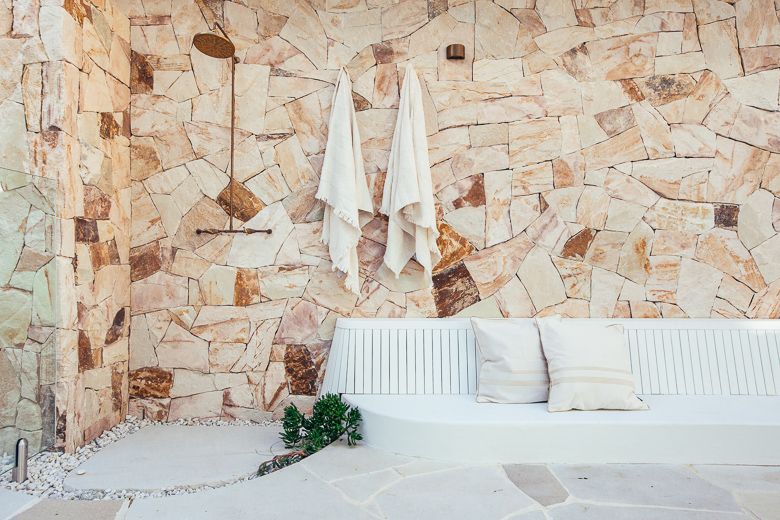 (Image credit: Kyal & Kara)
Believe it or not, an outdoor shower isn't only for tropical hotels; you can easily incorporate one in your space, too. 
"This project was especially close to our hearts as it's our family home," explains Australian design duo Kyal and Kara Demmrich. "A well-connected home that has plenty of room to entertain, cook, and enjoy family time. We've coined our style for [the] Blue Lagoon Build as 'Australian coastal meets Mediterranean villa.'"
This backyard idea might require some time and elbow grease, but the serene results make it so worth it. 
13. Dive into a stock tank pool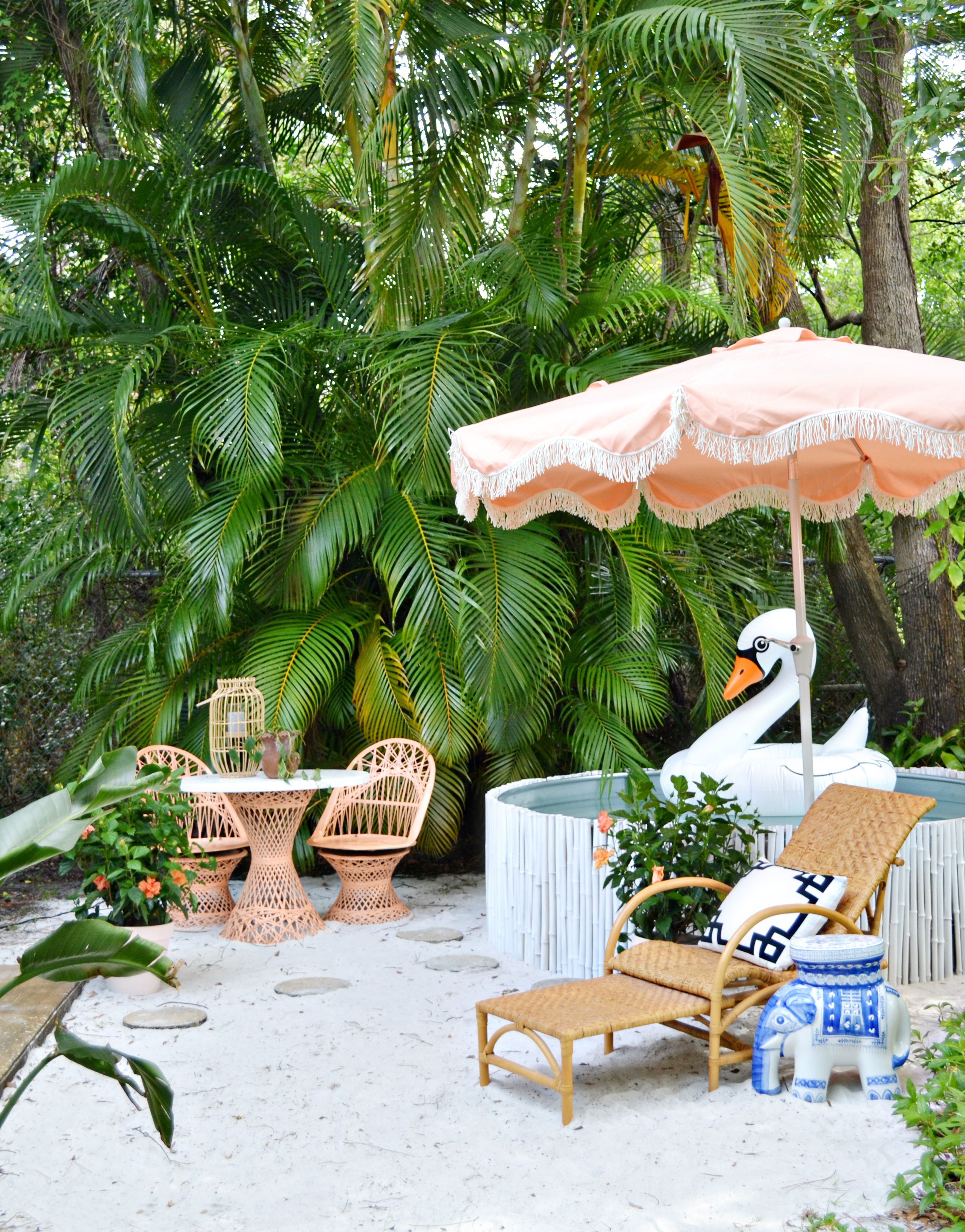 (Image credit: Serene & Co.)
Make a splash in your backyard — literally — with a stock tank pool. While above-ground pools often come with an unstylish reputation, Rachel of Serene & Co.'s setup puts any skepticism to rest. The bamboo-inspired exterior is equal parts subtle and striking. Plus, the sawn float and fringed umbrella make this backyard pool party-ready.
14. Make a movie night al fresco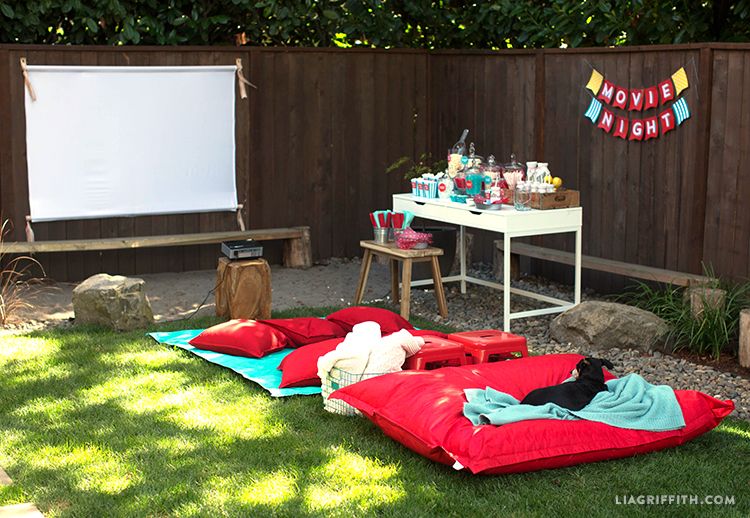 (Image credit: Lia Grifith )
Looking for a backyard idea the entire family can enjoy? Create an outdoor movie theater.  As this setup from Lia Griffith proves, this DIY project is a lot easier than you think. All you need is a white sheet, some wooden dowels, and a pretty ribbon. Lights, camera, action!
15. Create an outdoor chalkboard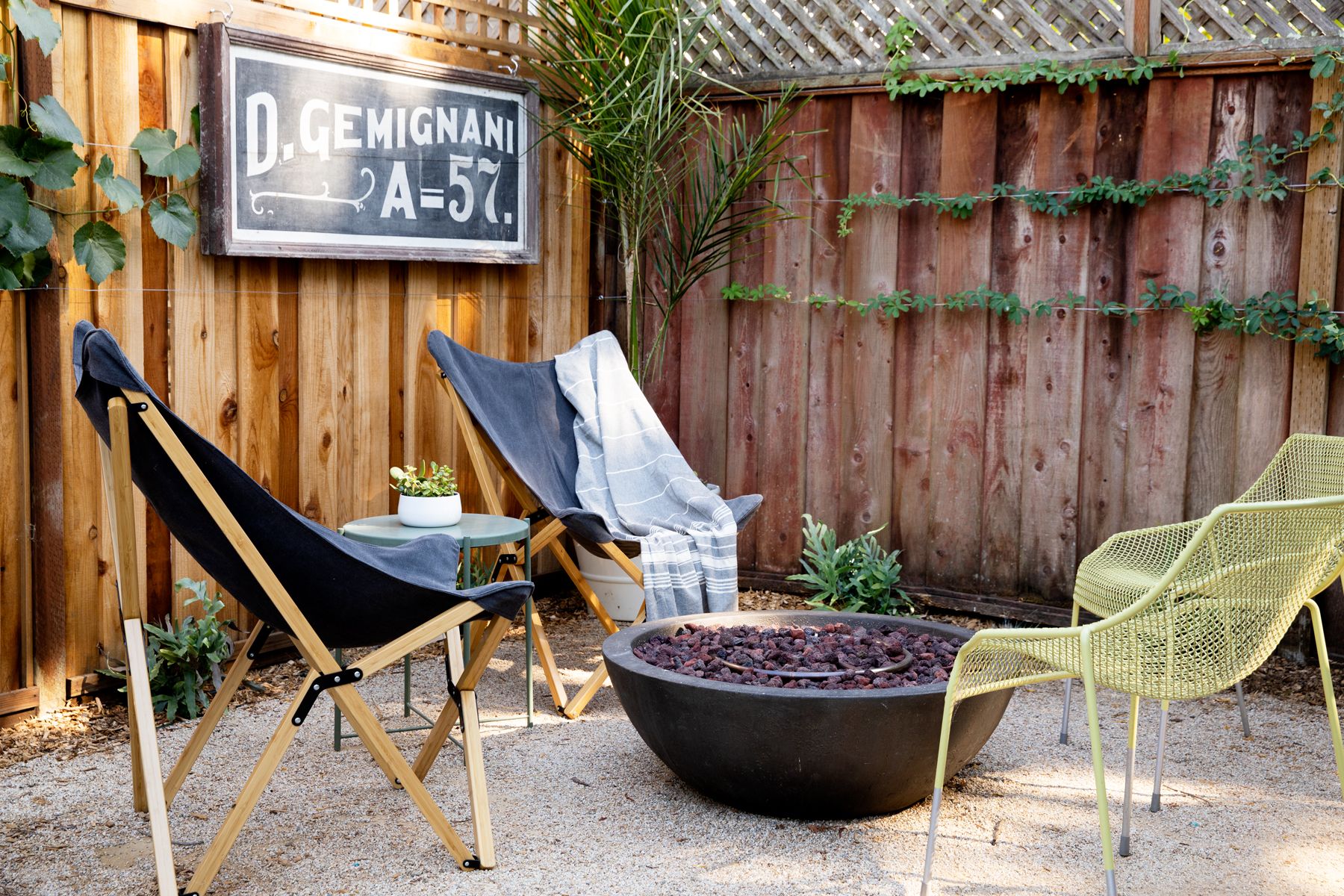 (Image credit: George Barberis)
Think of a chalk wall as sidewalk art 2.0. Framing a chalkboard, as seen in this space by Hawkins Interiors, will give your kids full permission to get creative while keeping in theme with your outdoor decor. Bonus points: Their masterpieces can serve as  conversation-starters the next time you have guests over.