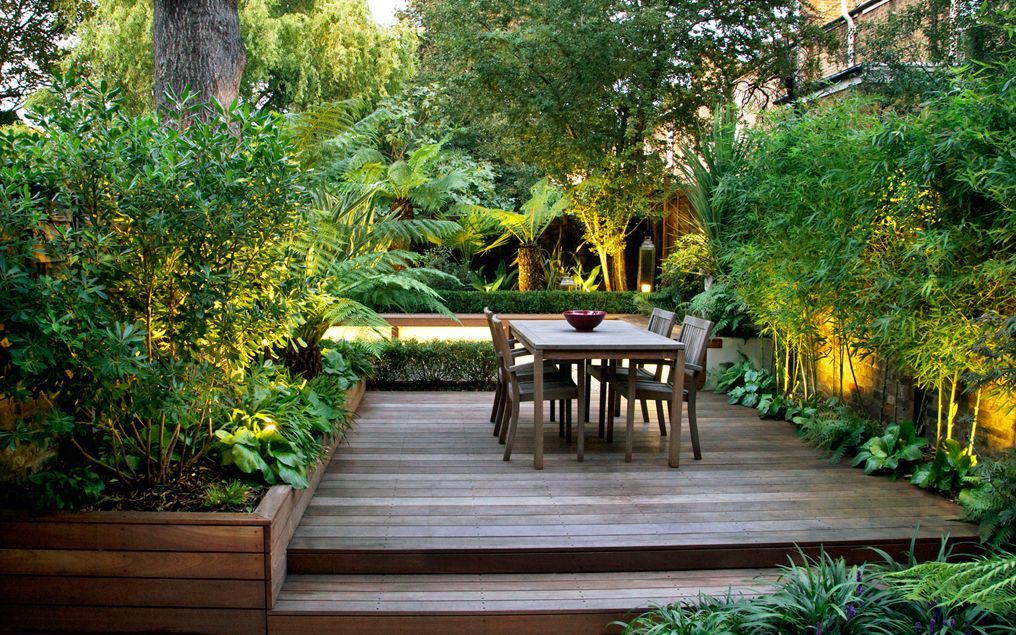 Garden screening ideas make your garden private whether you are overlooking neighbors or other parts of the garden. Garden protection can also become a stylish part of your garden design and, with careful consideration of the material, fits seamlessly into the rest of your garden plan. From natural plant sieves to solid metal structures, we have ideas for garden sieves that are tailored to different needs and tastes.
You can find more garden ideas on our special page.
1. Focus on the boundaries of the garden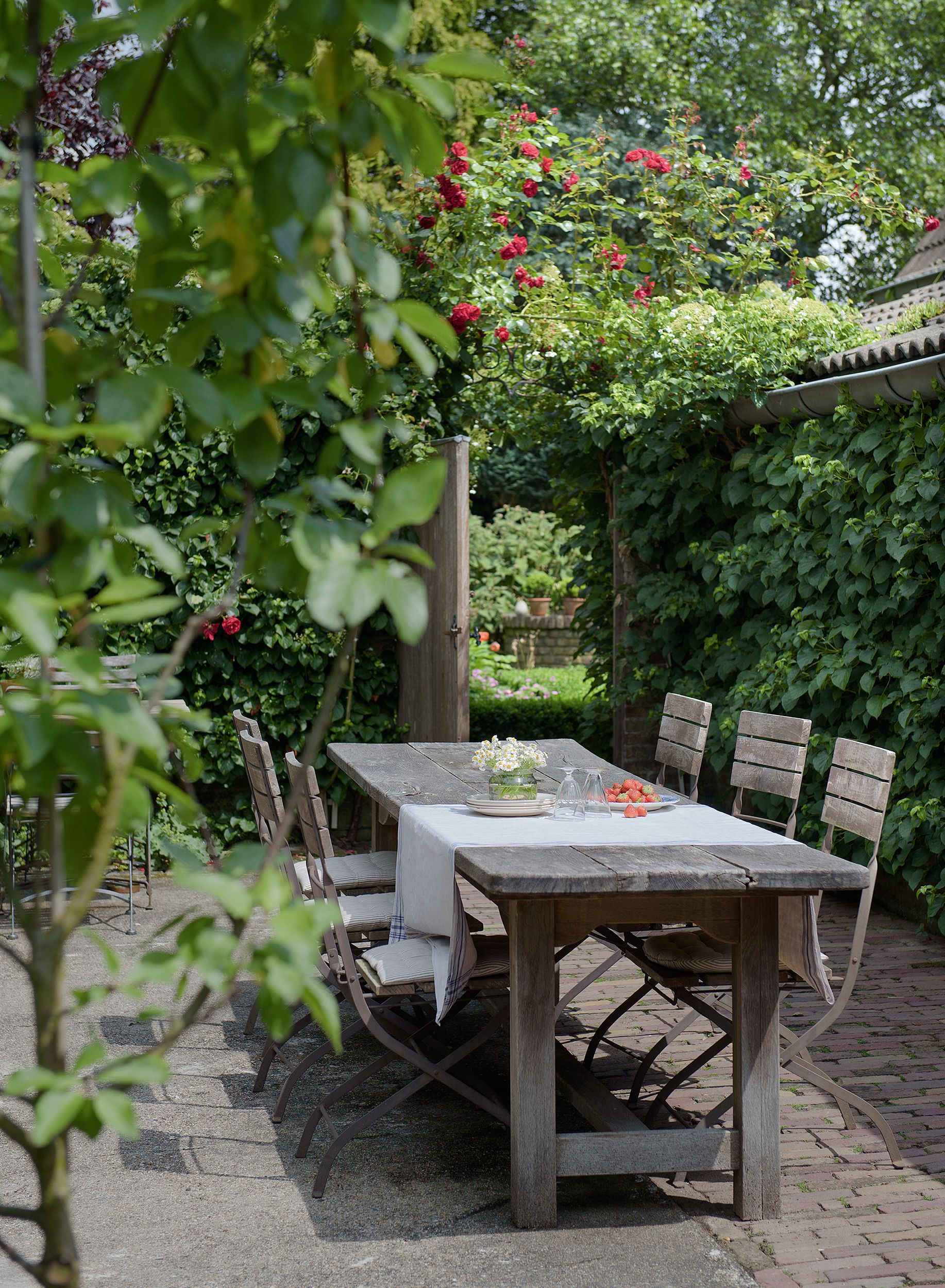 (Photo credit: Ton Bouwer / cocofeatures.com)
Before starting any garden remodeling, consider where you really need privacy and consider options, both temporary and permanent, that suit your needs and the orientation of the garden. A mix of deciduous trees with strategically placed evergreens on a border area can provide a more balanced privacy solution that allows light shielding for the most used months of the year and year round shielding in a specific problem area.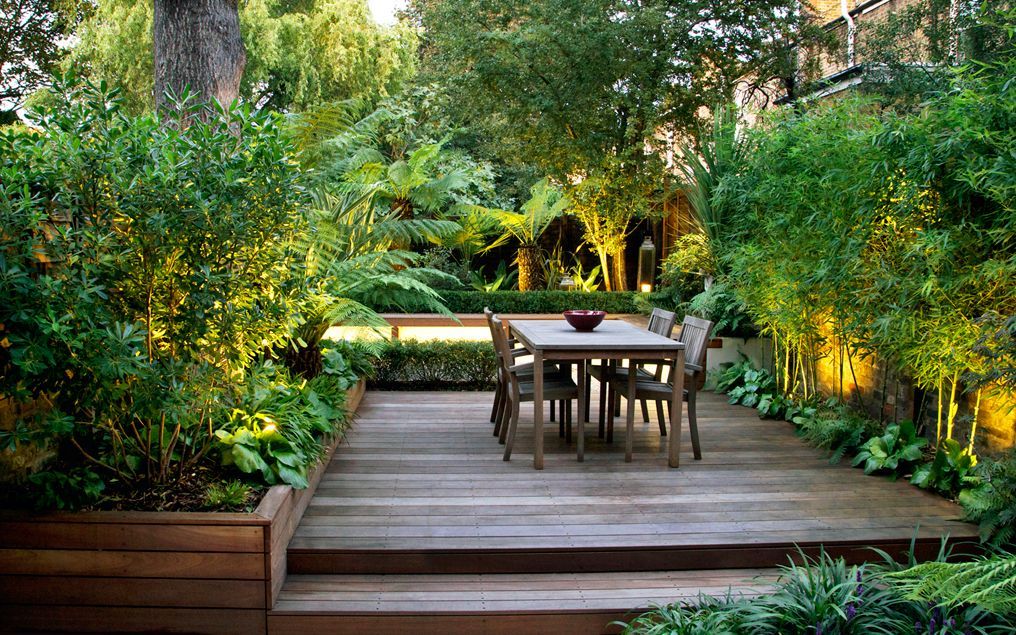 (Photo credit: My Landscapes)
Plant deciduous trees with slightly airy foliage such as Betula, Amelanchier, Cornus, Malus, Prunus, Acer and Sorbus, depending on the size of the garden, soil conditions and light conditions. This can allow gentle shielding of a border area and still let some sunlight through. Alternatively, a deciduous canopy can often quickly provide a sense of privacy. Bamboo (see above) is also a fantastic instant screen. It grows quickly and is green all year round.
In terms of cost, it depends very much on the type and size of the tree you want to plant. There are many nurseries where you can buy larger deciduous trees to mix with a semi-mature evergreen specimen such as Thuja occidentalis 'Smaradg' or Taxus bacatta fastigiata (columnar yew). Many tree nurseries will deliver and plant trees and hedges for you.
Our tip:
According to building regulations, a garden border, fence, wall or thick hedge must not exceed a height of 2 m.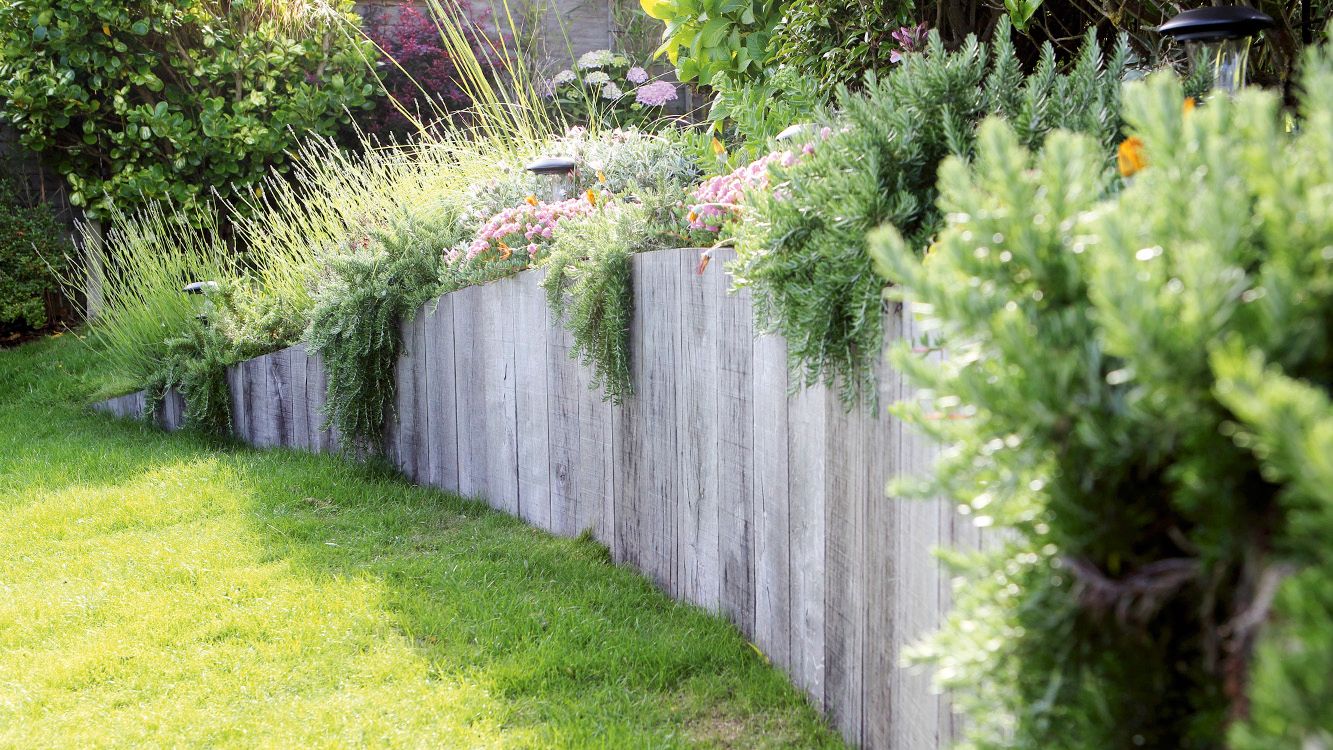 2. Check for a remote seating area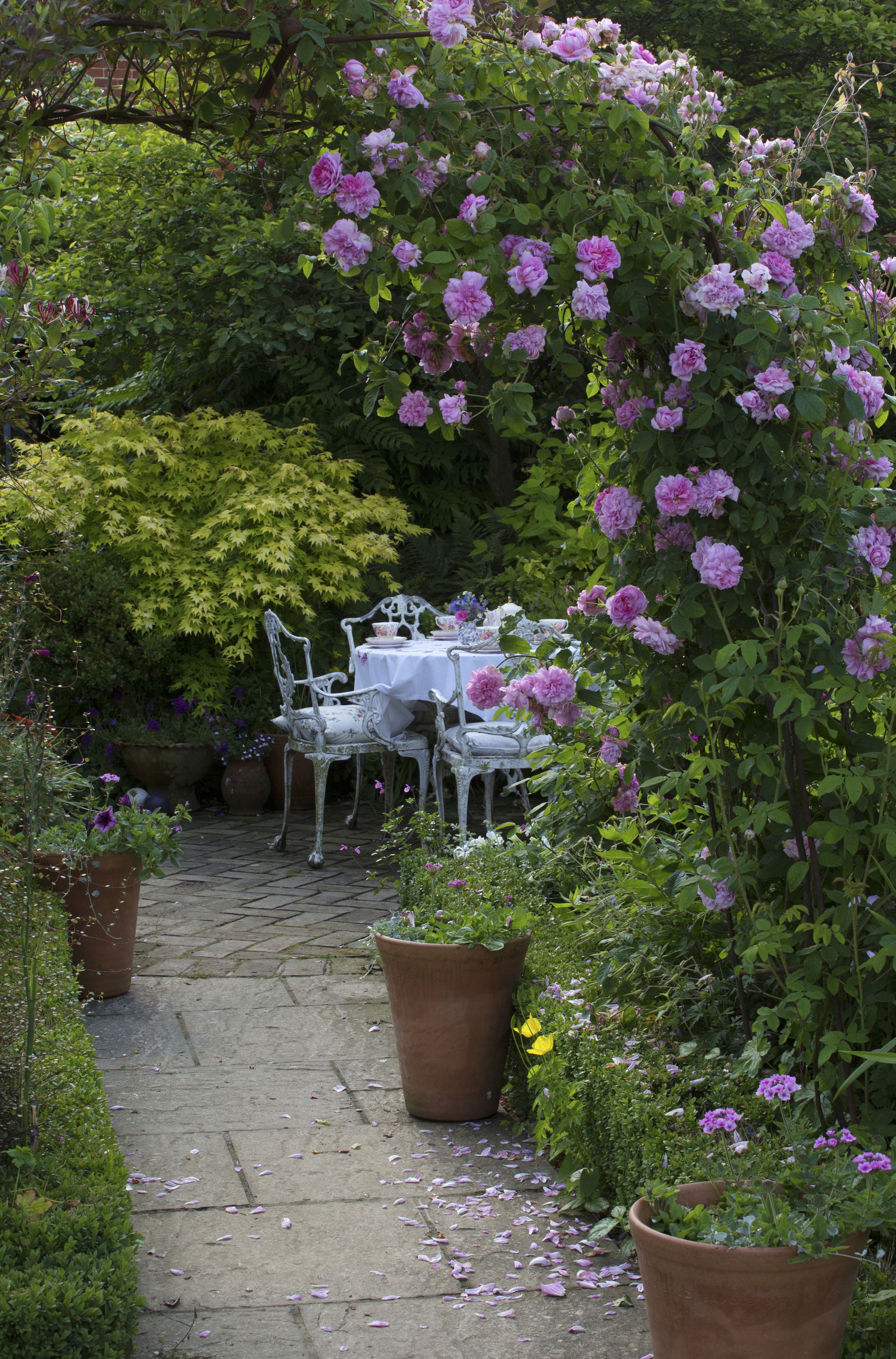 (Photo credit: Photo Leigh Clapp)
Consider shielding areas within the garden with hedges, shrubs, or tough landscaped gardens rather than blocking off your entire border. This can be useful for areas where you want a more permanent privacy solution for a specific area where you might dine or sit for longer.
You may be able to create a special area for garden rooms using hedges or shrubs inside your garden. Depending on your hedge plant choice, the height and size you are planting, prices can start from a few pounds per meter to a hundred pounds per meter.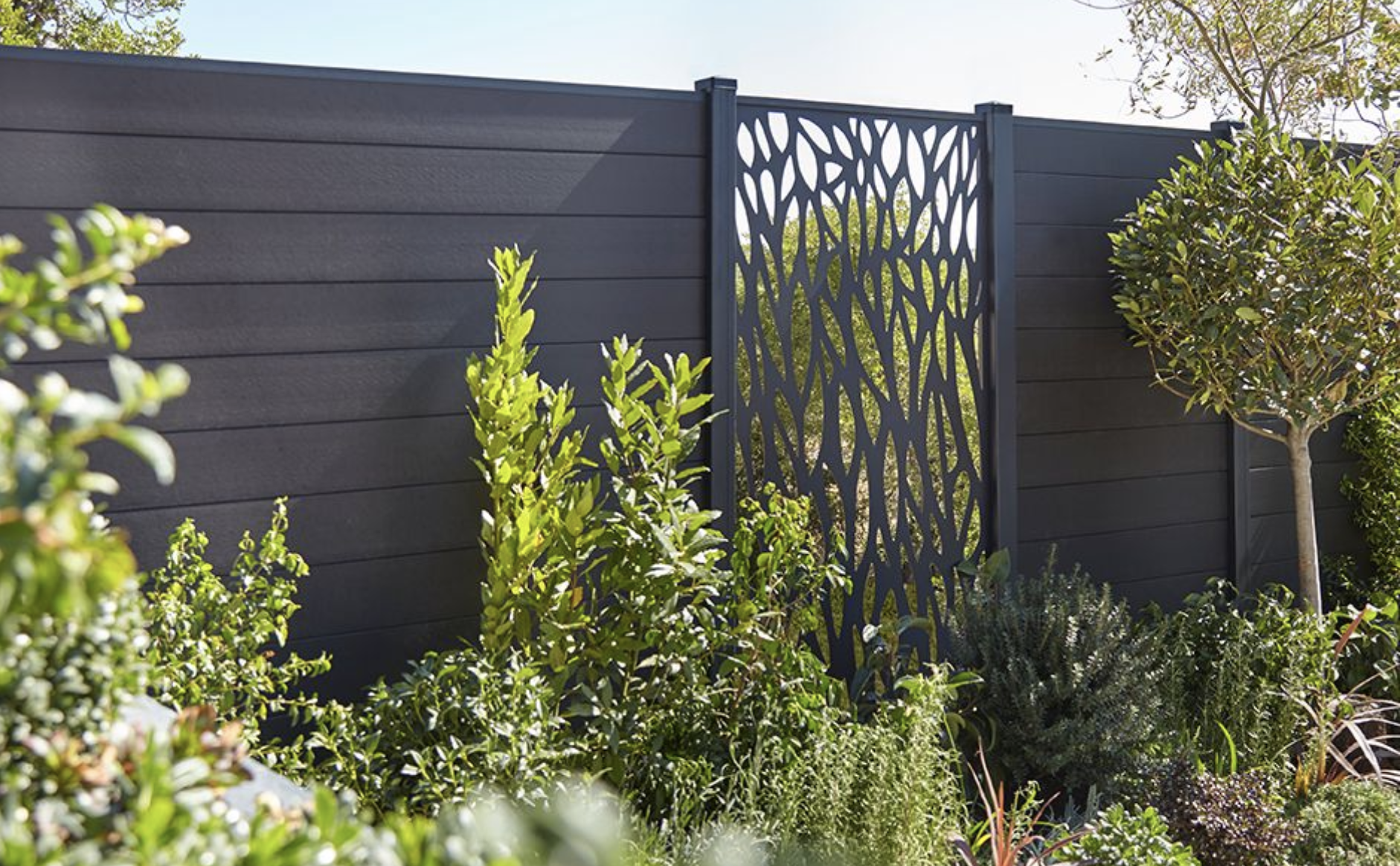 (Image credit: B&Q)
You can also create a garden room with vertical wood, stone, metal products, or even composites (as in the B&Q example above) that create barriers that allow some visibility but provide more shielding. Often times, this solution can be very expensive per linear meter, as it is usually a bespoke delivery and construction solution that involves both a garden designer and a landscaper.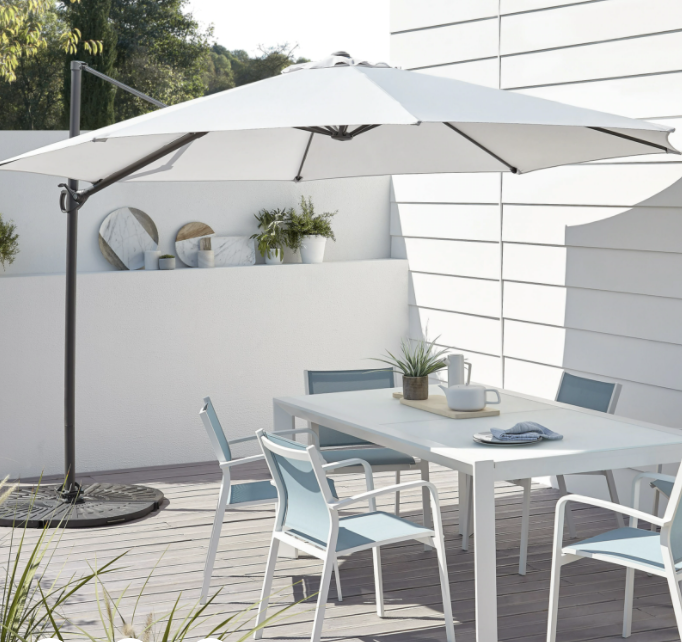 (Image credit: B&Q)
For a temporary solution, a cantilever umbrella (we have the best umbrellas) or awning can provide temporary, flexible privacy in the warmer months when the garden is more frequent. Shade sails require solid structure to be attached, but can be assembled and dismantled, starting at as little as £ 10 to shop up to a few hundred pounds for more durable products. You need to be able to attach the corners of your sails to either free standing posts and / or to a solid structure like your house.
3. Extend the height of your limit
Well-tended trees – trees formed on clear stems on a rectangular frame – can be a great way to add height to your border. There are different sizes of tree manicured depending on the type of tree desired, but often this can cost hundreds of pounds per linear meter before the cost of planting. So be ready to spend a little more if you go for this option.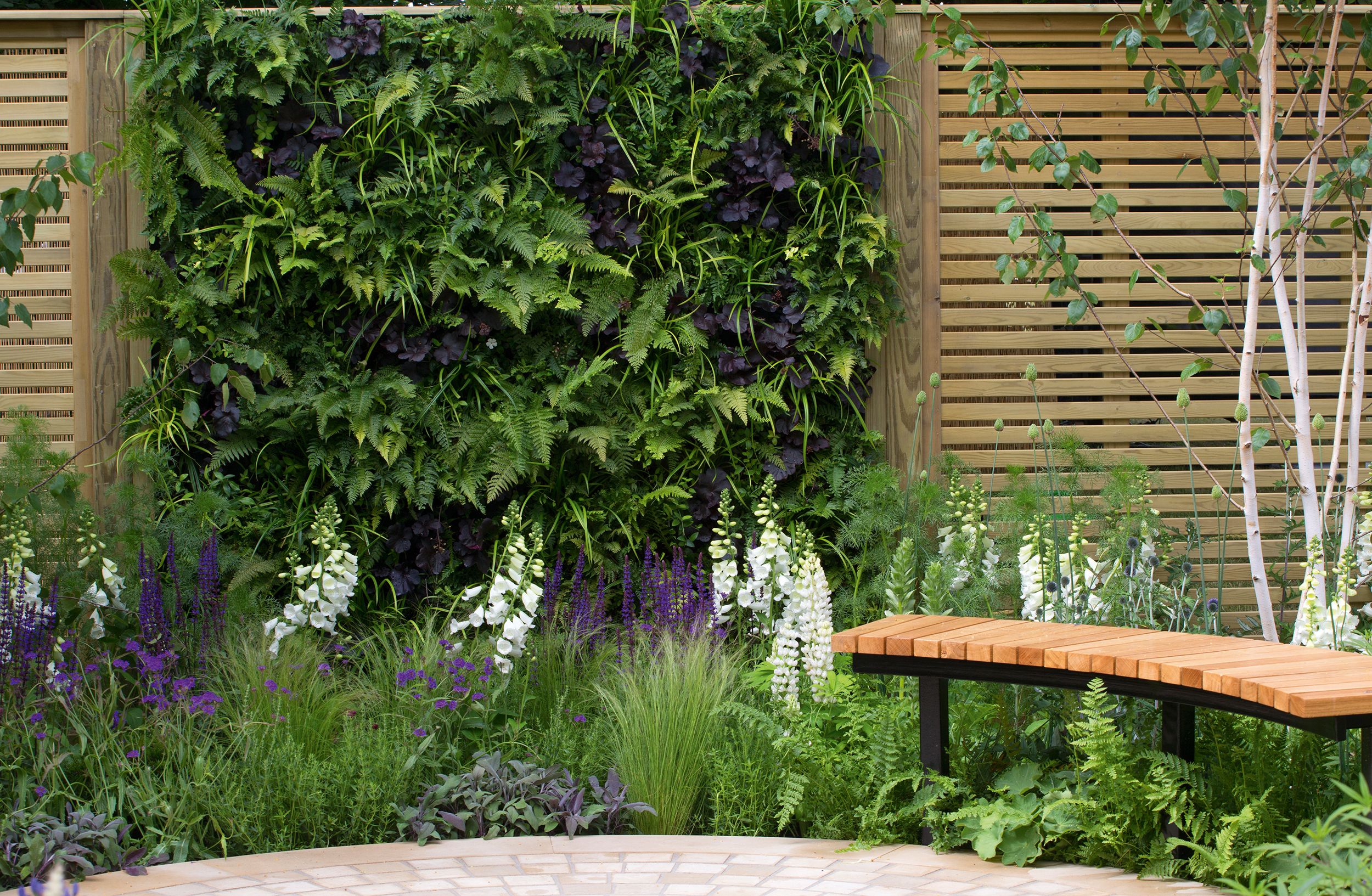 (Image credit: Leigh Clapp)
Another option is to build a living wall or to expand the height of the borders with a cleverly planted vertical garden. Living walls and vertical gardens not only give you more privacy, but also the opportunity to beautify walls and provide more space for exhibition and production.
Are you on a budget or don't want to go through the hassle of installing new structures? A fence or trellis and climbing plants can greatly improve the privacy of your garden. Choose vigorous climbing species like honeysuckle, jasmine, and clematis and could have a lush green wall by next summer! The lovely scent these plants bring to your garden is a bonus.
Check out our guide to learn how to design a living wall or vertical garden.
4. Expand your view with a see-through garden screen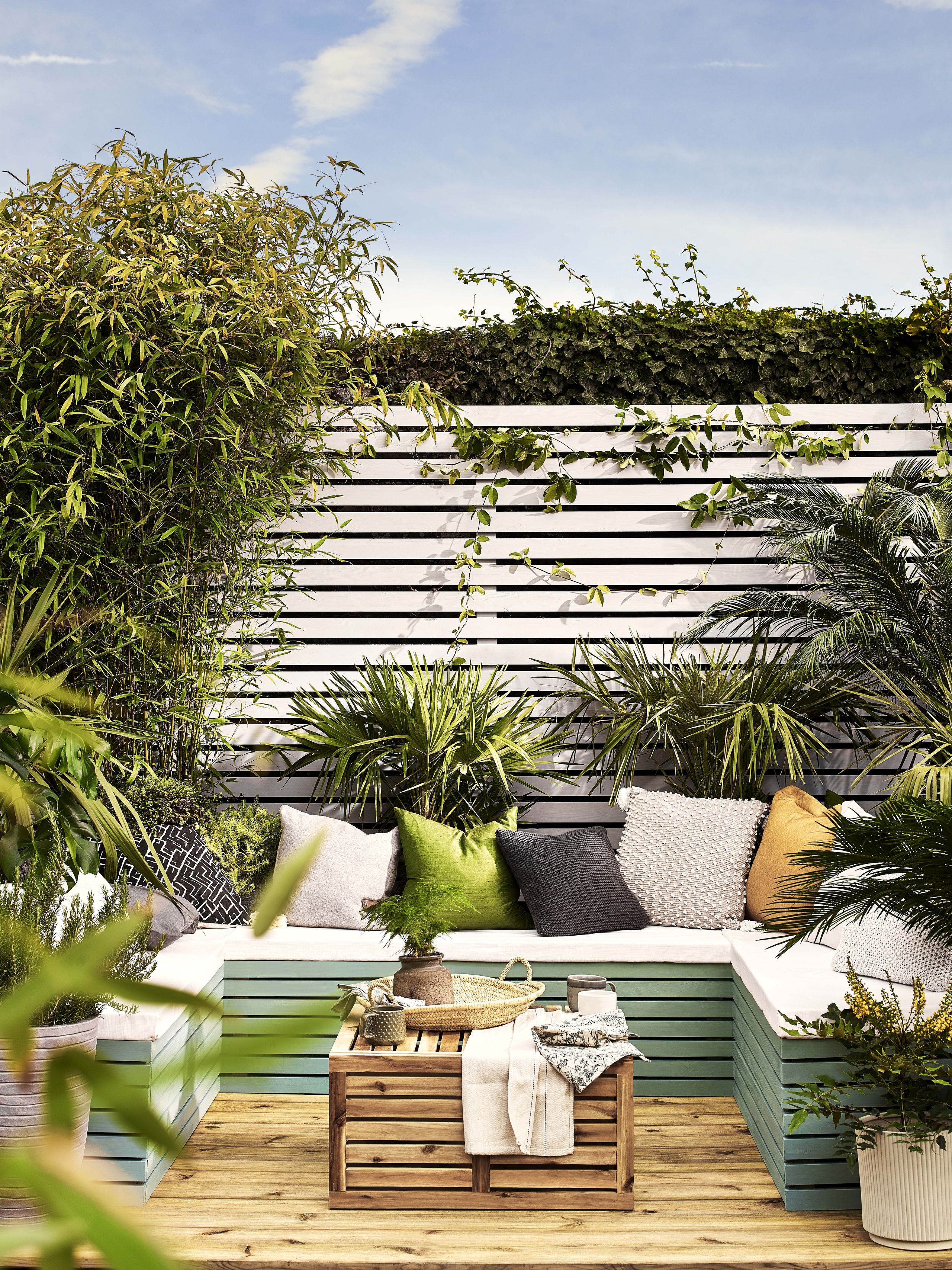 (Image credit: Cuprinol)
An easy way to create a screen that is not a solid fence is to put a clear screen in place, e.g. B. a slatted board that shows the view over your garden or terrace. Why this? If your yard is small and the view behind it is pretty green, you get what is known as a "borrowed view" – a classic garden design trick that will make your space feel bigger.
5. Use screening materials to hide ugly borders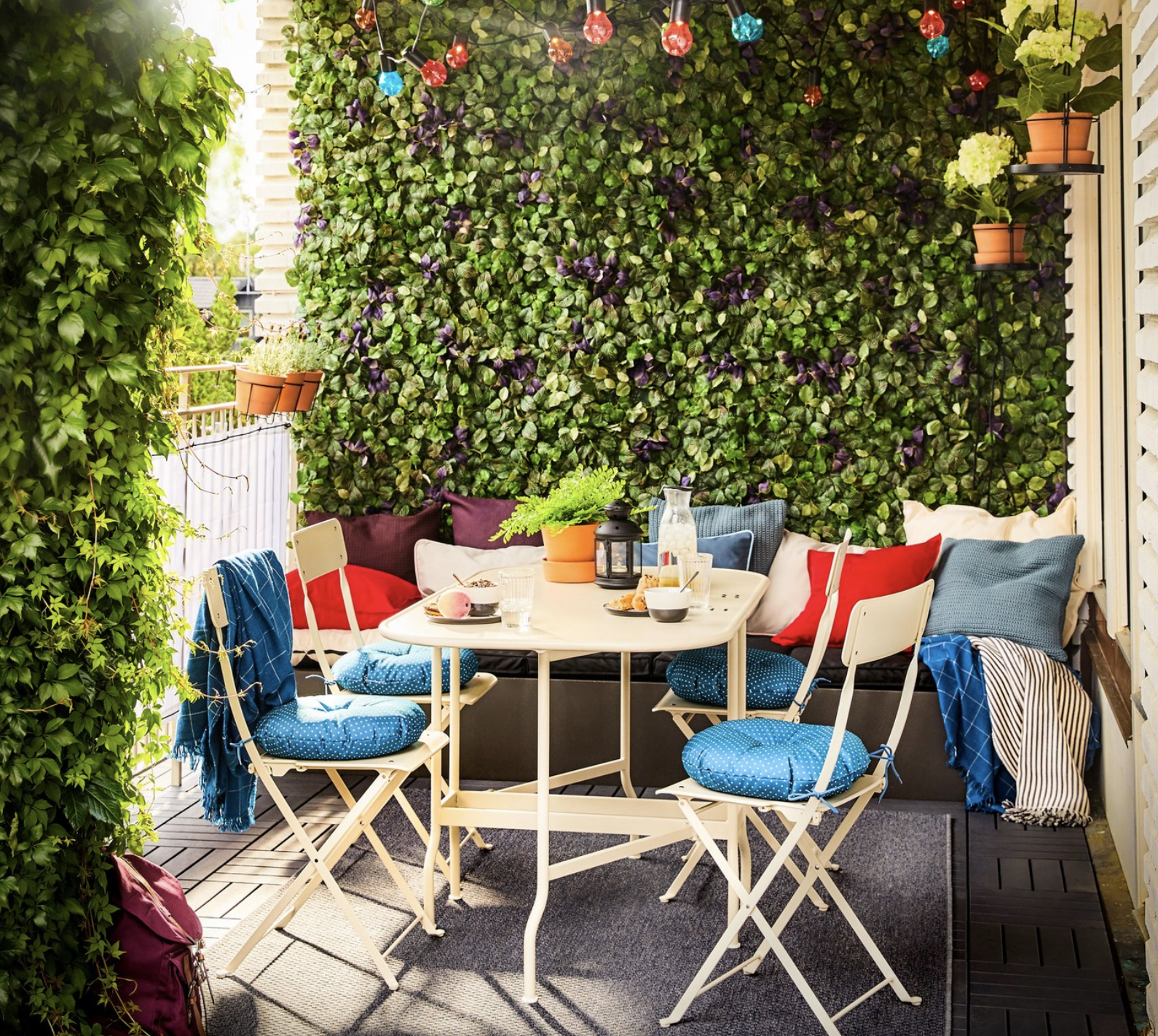 (Image credit: Ikea)
That's a smart idea. When the screen you already have is an ugly wall or fence and you need a quick, green solution, especially in a room that doesn't get a lot of sunlight or has a solid surface with little room for large pots and artificial plants Panels are the way to go. Better still, you can weave through real plants as climbers in tight pots for a more natural look. Fejka art boards, 26 cm x 26 cm, £ 3 each, Ikea.
6. Install a water feature to create background noise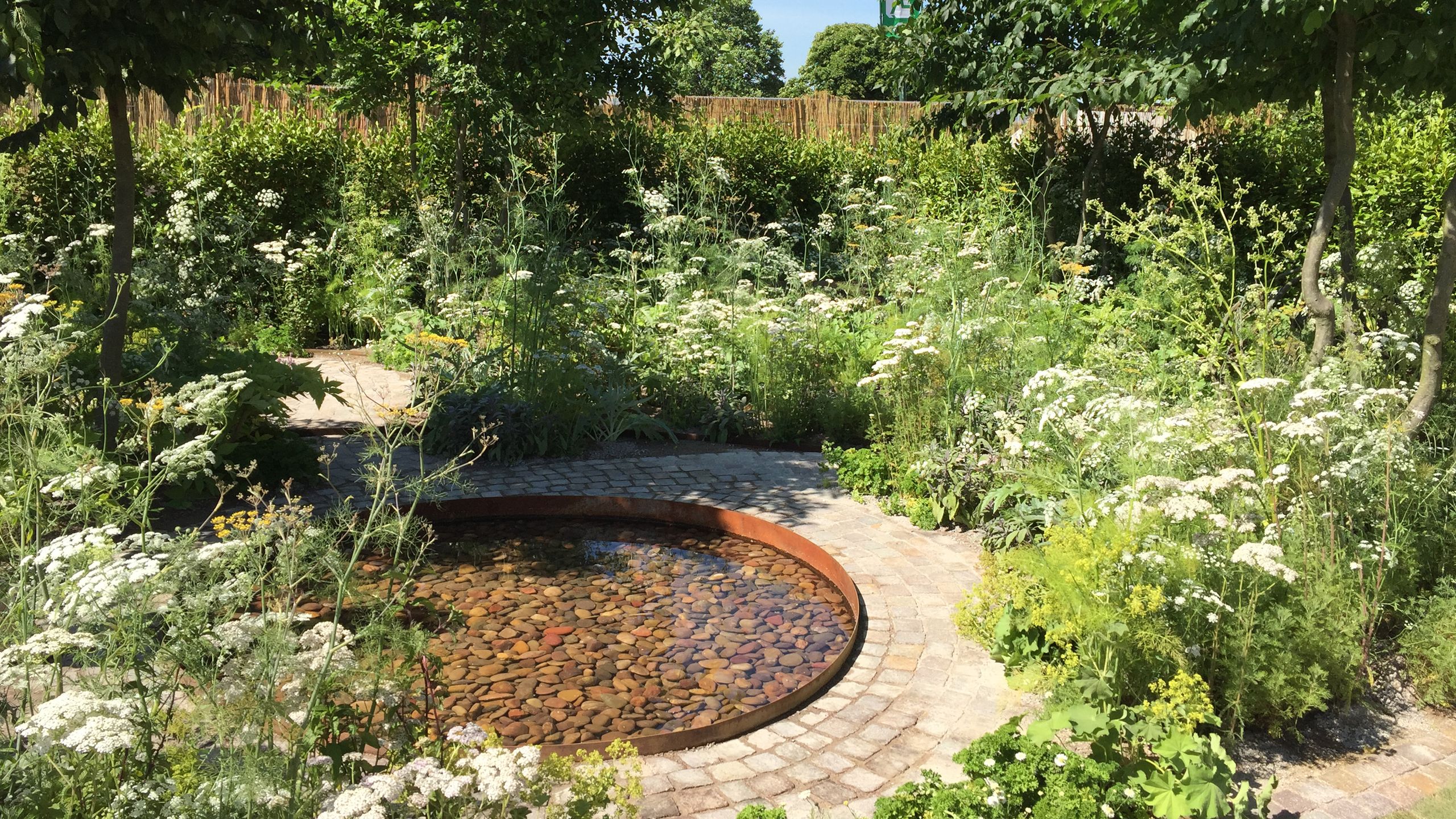 (Image credit: Karen Darlow)
To further improve the privacy in your garden, you should install a water feature. While a fountain or bowl of water doesn't interfere with your garden's visual privacy, it does create ambient noise that will help make conversations feel more private.
7. Add a pergola or arbor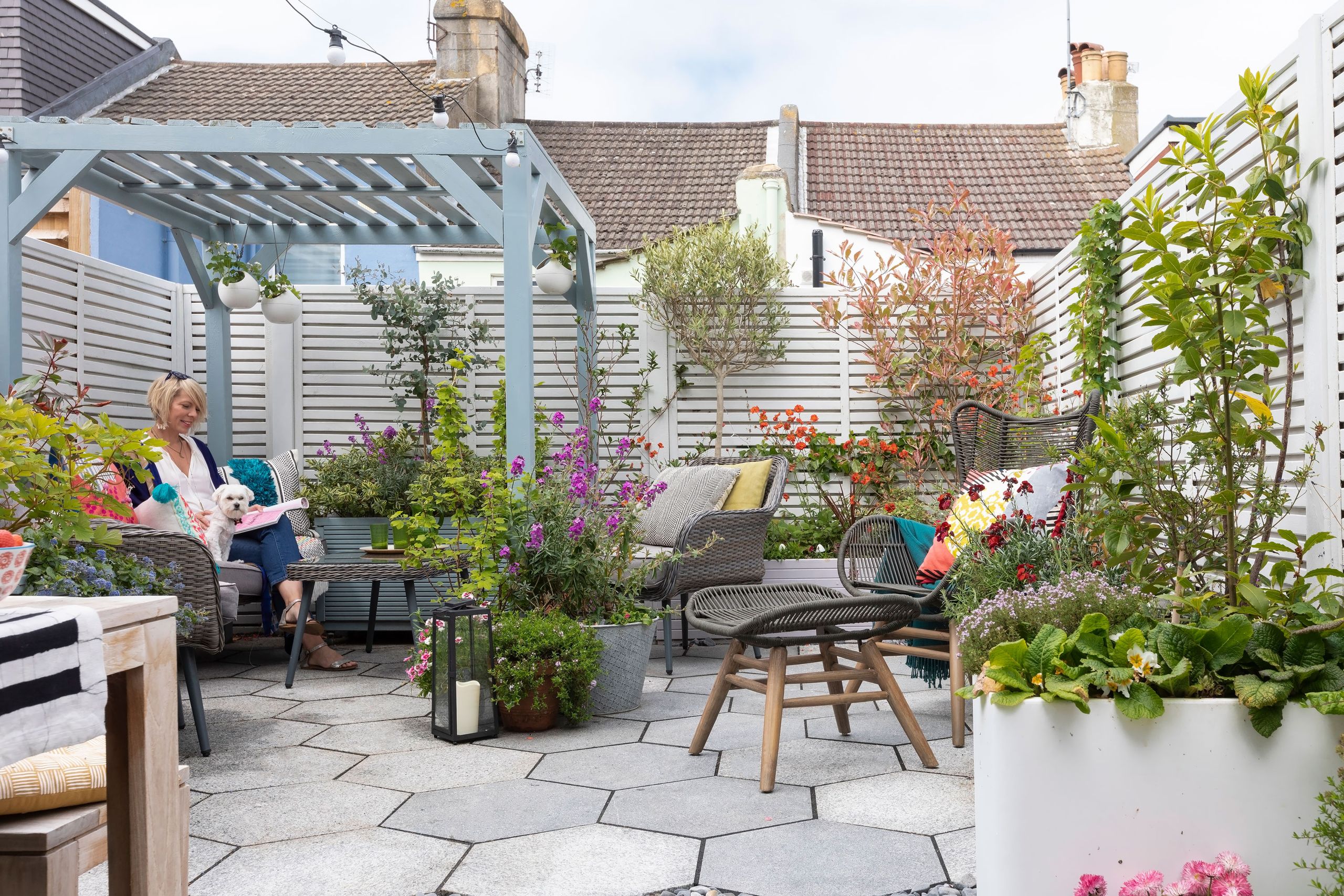 (Photo credit: Fiona Walker-Arnott)
A pergola or arbor can provide enough privacy in a smaller garden. Even better, if you enjoy tinkering, you can build a pergola yourself. Alternatively, invest in an arbor for a hassle-free, instantly secluded corner.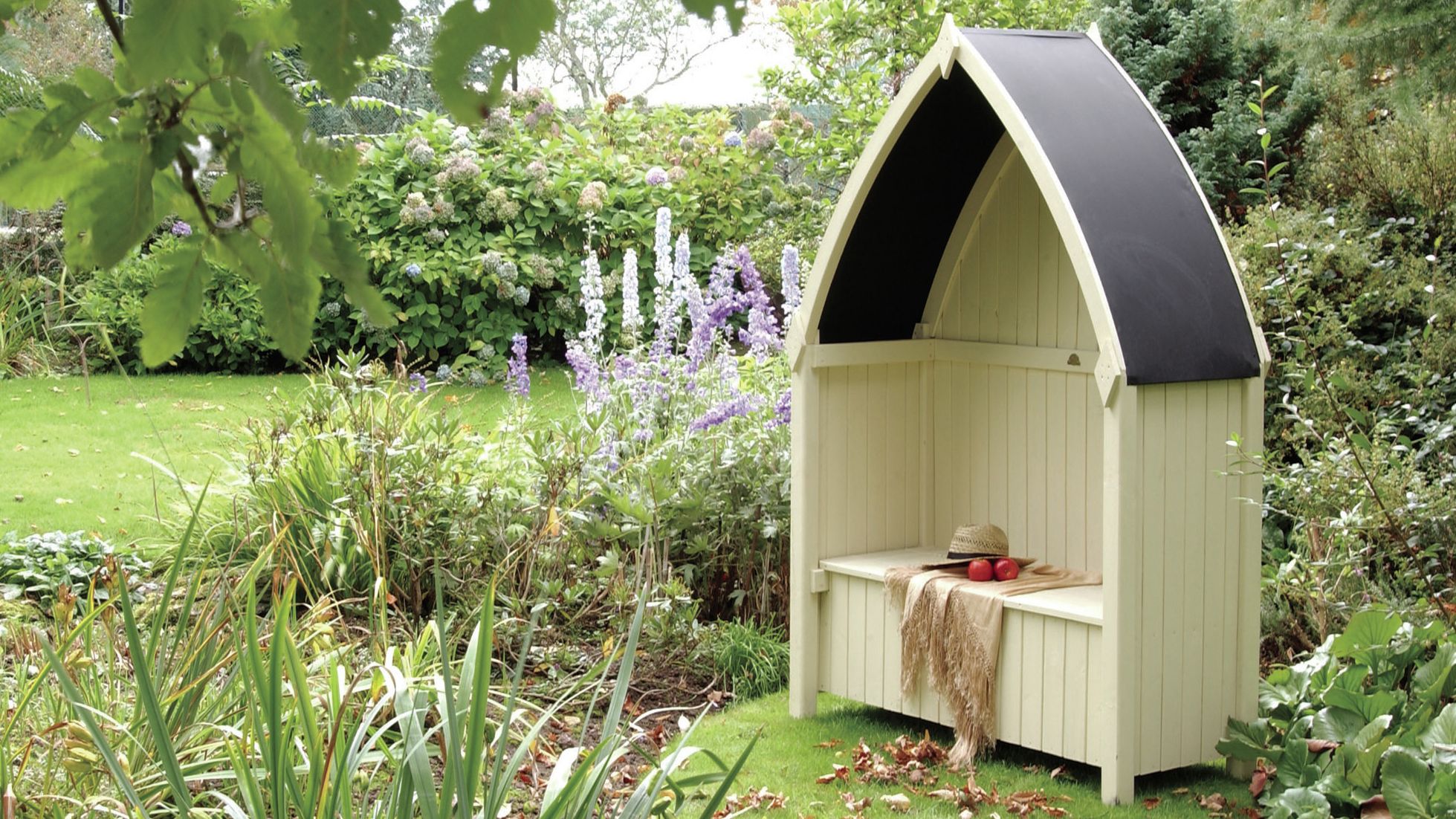 Rowlinson Winchester Arbor from Cuckooland
(Image credit: Cuckooland)
8. Focus on the garden screen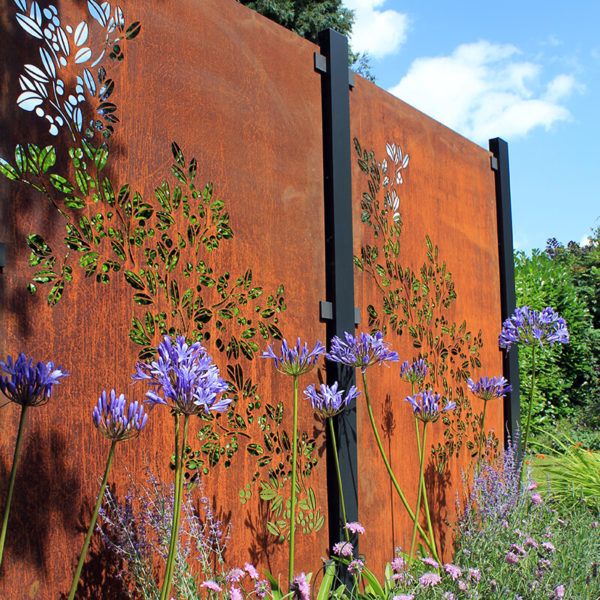 (Image credit: Primel)
Love, love, love this garden screening idea. It does the job of screening, creating gorgeous colors and textures, and making a great backdrop to show off your planting. Other finishes are available, but we think this rusty look is tops. Drift decorative shielding fence panel in corten steel, approx £ 373, primrose.
9. Opt for a natural bamboo umbrella for a rustic garden protection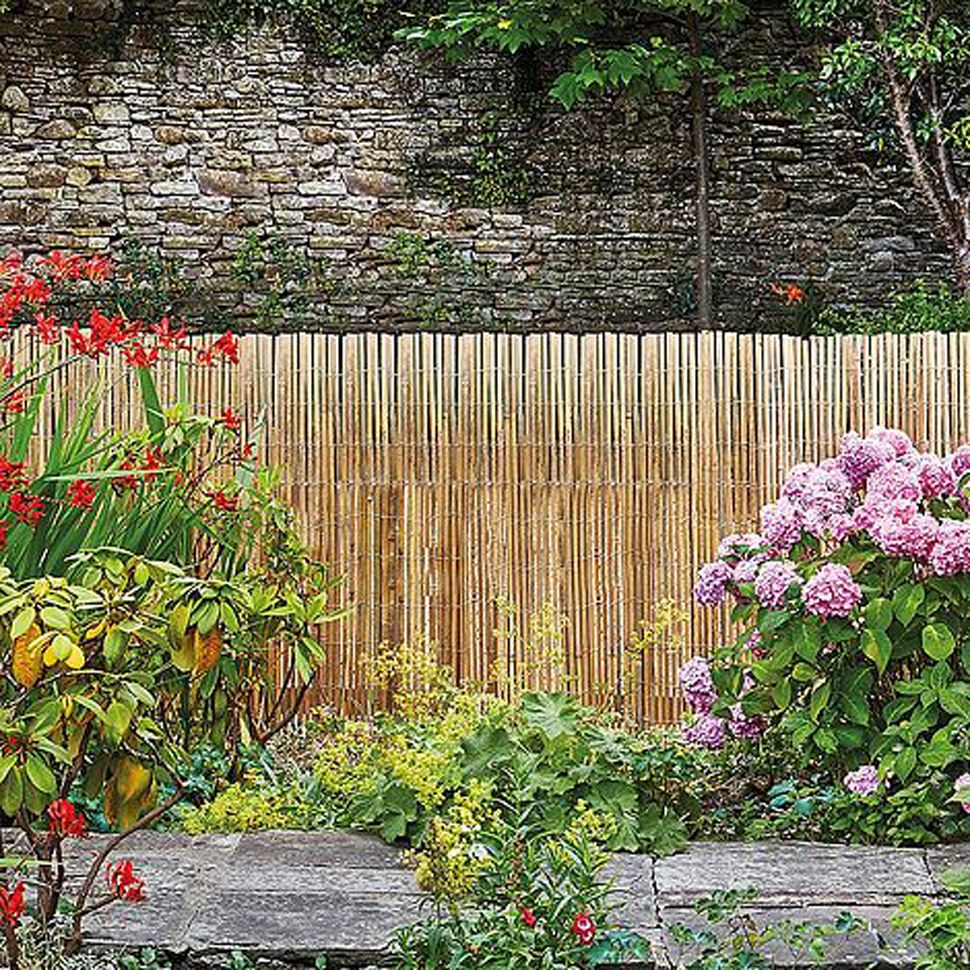 (Photo credit: Thompson & Morgan)
Like the natural and slightly boho look of bamboo? Bamboo makes for excellent garden shielding and is the easiest way to brighten up a stern looking garden wall. Thompson & Morgan's bamboo slatted frame has the advantage of being fairly tight, so you get adequate protection. Measures two feet high and four feet wide.
10. Use trees as a natural screen in a front yard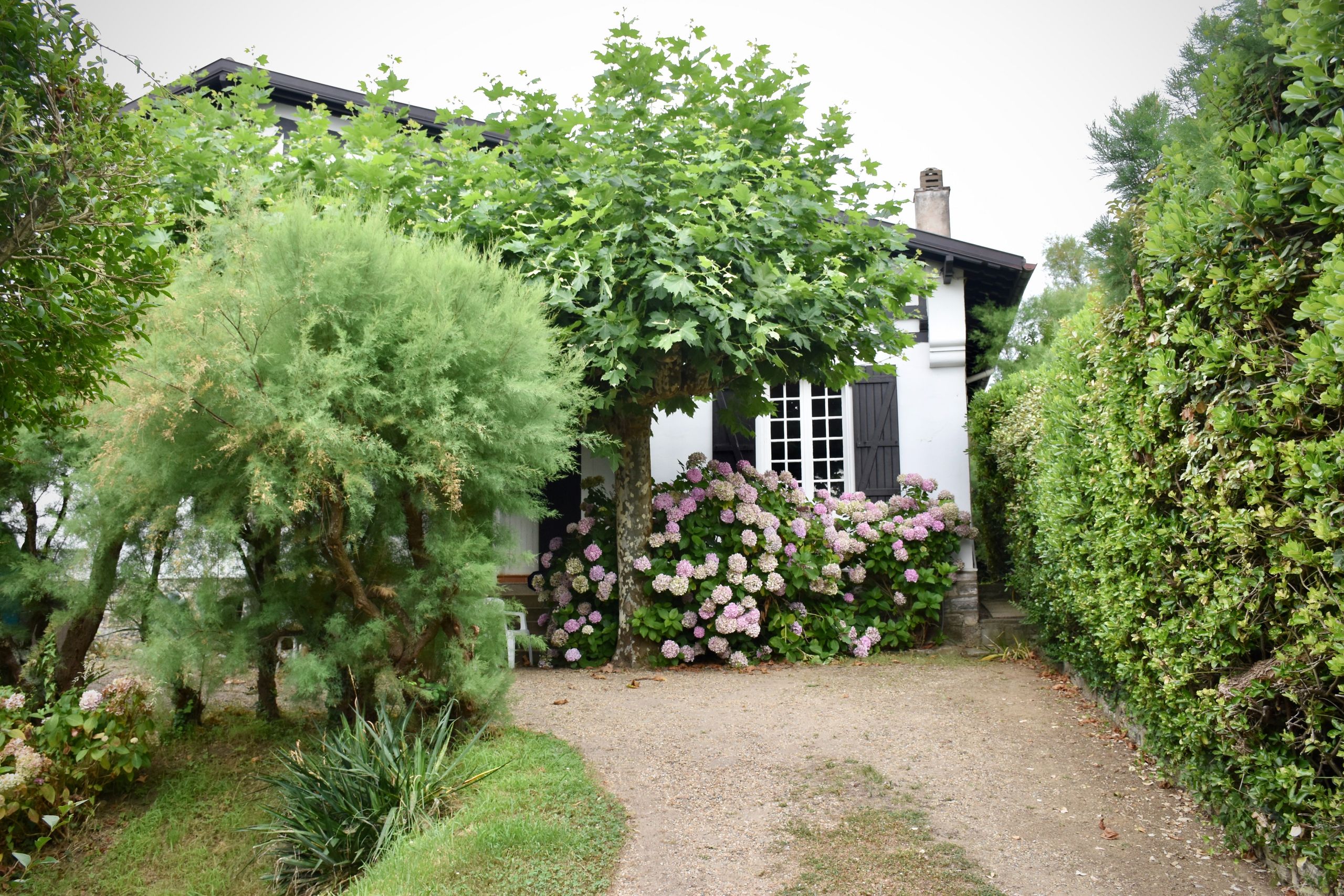 (Photo credit: Unsplash / Arno Senoner)
Would you like a completely natural scheme that creates privacy without the use of screening materials as such? Choose your plants wisely. Especially in front gardens, bushy trees with dense foliage such as acacia, yew, and juniper can easily provide enough shielding that nothing else is needed.
You can also use bamboo, but keep in mind that some varieties can get very large very quickly. You must therefore keep it under control by trimming it regularly.
Continue reading: